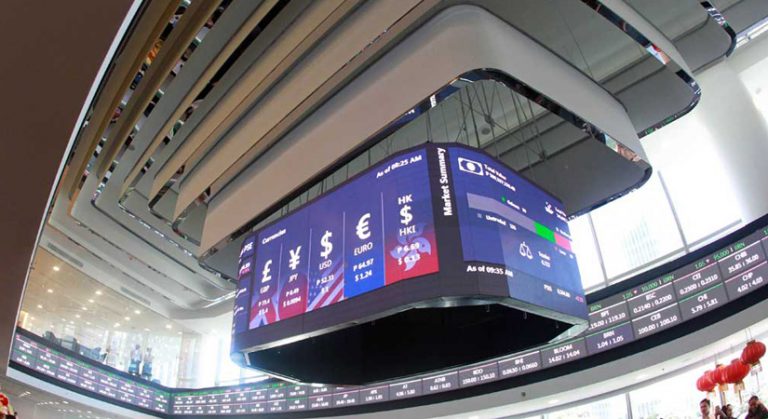 THE number of firms compliant with Islamic guidelines has bumped up to 60 for the period ending June 25, higher than last quarter's list comprised of 57 securities.
According to a circular published by the Philippine Stock Exchange (PSE) on Tuesday, eight new companies were tagged as Shari'ah-compliant firms.
Century Peak Holdings, Corp., Concrete Aggregates Corp. "A," Concrete Aggregates Corp. "B," DDMP REIT, Inc., iPeople, Inc., Nickel Asia Corp., The Philodrill Corp., and PXP Energy Corp. passed the screening for the latest quarter.
Meanwhile, five firms were removed from list, namely: Da Vinci Capital Holdings, Inc., Forum Pacific, Inc., Kepwealth Property Phils., Inc., LMG Corp., and Philippine Infradev Holdings, Inc.
As part of the PSE's Shari'ah stock market program, the local bourse screens listed companies every quarter to identify which are compliant with Shari'ah laws with the help of IdealRatings, Inc. The program aims to make investing in the PSE inclusive to Muslim investors.
Listed firms are checked for their compliance with standards under the Accounting and Auditing Organization for Islamic Finance Institutions.
Shari'ah compliance involves a business and a financial ratios screening.
Businesses in adult entertainment, alcohol, cinema, defense and weapons, financial services such as insurance and conventional banking, gambling, gold and silver hedging, interest-bearing investments, music, pork, and tobacco must only account for less than five percent of a company's earnings.
Additionally, firms must ensure that its cash or interest-bearing deposits or investments and interest-bearing debt do not exceed 30% of its market capitalization. — Keren Concepcion G. Valmonte