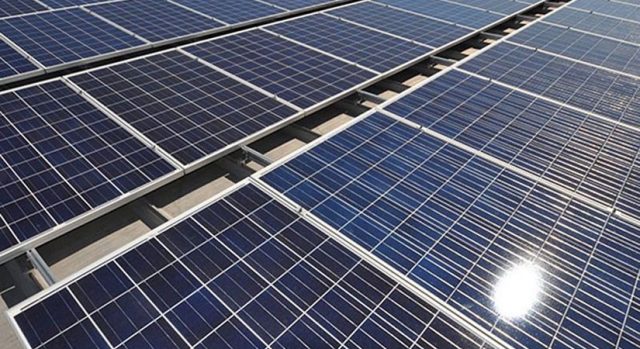 Listed SPC Power Corp. said it is looking at developing solar and battery energy storage facilities, as it plans to keep renewable energy (RE) projects "on its radar" on Friday. 
"Renewables are very much on our radar. In fact, we've evaluated three projects – renewable – this year. One in solar and two in battery (energy storage). The one in battery is progressing and hopefully we'll have a favorable conclusion to that investment this year," SPC Chairman Alfredo L. Henares said during the company's annual stockholders' meeting held virtually on Friday. 
He said the planned solar project is "still behind," but they are also looking at other solar ventures. 
Meanwhile, SPC's Senior Vice President for Business Development and Commercial Operations Cesar O. Villegas said they are also looking into partnering with a hydro power generation company, but declined to provide details.   
Although the firm did not disclose the amount allocated for these RE investments, Mr. Henares said that SPC had the funds to embark on these projects. 
"We have a very high level of cash which are available for these projects and we have no banked debt on our balance sheet. So we are well-positioned in terms of financial resources to support these projects in the future," Mr. Henares said.  
 Meanwhile, SPC Treasurer Jaime M. Baliscan said that the listed company is planning to allot P42 million for its capital expenditures (capex) this year. 
"We are projecting to have a capex of only P42 million just to keep the existing capital assets to be in top conditions. However, we're also in the process of getting an additional approval of around P220 million  more capex for possible new projects within the year," he said. 
Based on its annual report, SPC Power owns a 40% share in KEPCO SPC Power Corp., which maintains a 200-megawatt circulation fluidized combustion coal-fired power plant in Naga, Cebu. 
SPC earlier reported that its first-quarter attributable net income to equity holders dipped 3% to P462.49 million, as revenues dropped.  
Shares of SPC in the local bourse inched up by 0.19% or two centavos to close at P10.52 apiece on Friday. — Angelica Y. Yang