Peso jumps to fresh three-month high on Fed bets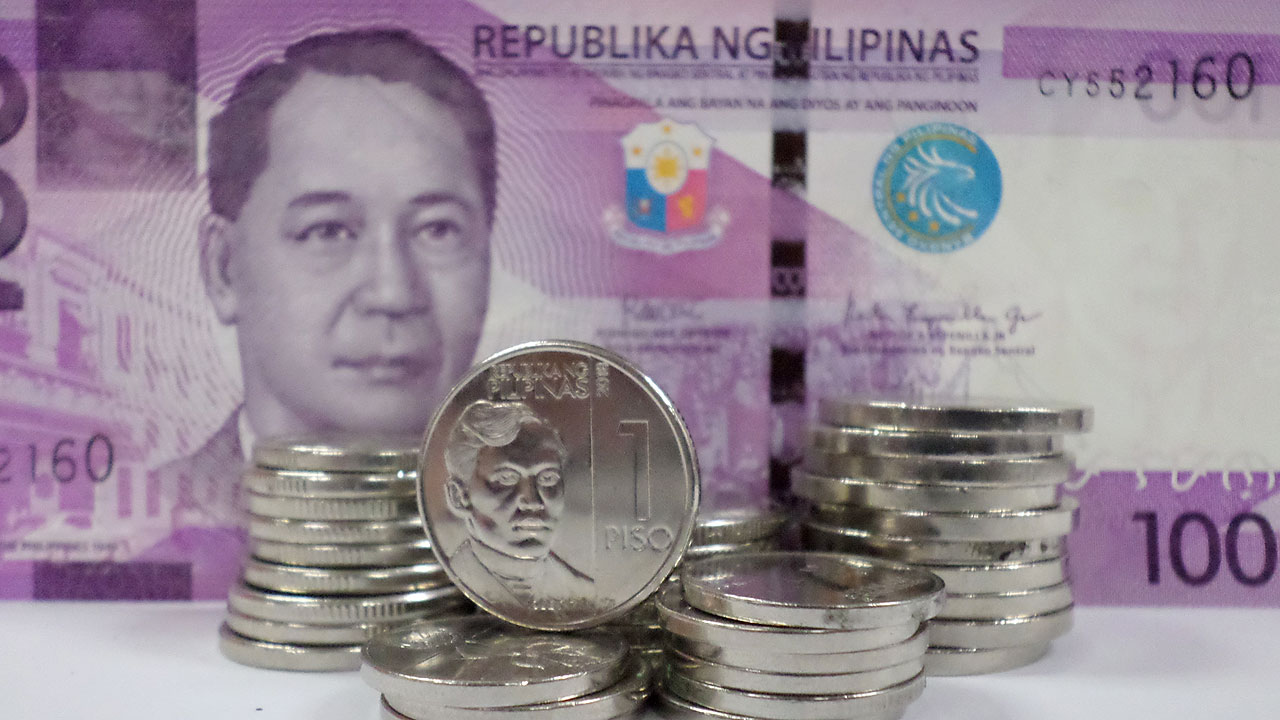 THE PESO climbed to a 14-week high on Thursday on expectations that the US Federal Reserve might ease or pause its tightening cycle after a weaker-than-expected US inflation report.
The local currency closed at P54.51 versus the dollar on Thursday, strengthening by 42 centavos from Wednesday's P54.93 finish, data from the Bankers Association of the Philippines' website showed.
This was the peso's strongest close since its P54.40 finish on April 5.
The local unit opened Thursday's session at P54.60 per dollar. Its weakest showing of the day was at P54.67, while its intraday best was at P54.46 against the greenback.
Dollars traded reached $1.41 billion on Thursday, up from the $1.36 billion seen on Wednesday.
The peso was supported by the easing of the US consumer price index (CPI), which could stoke the Fed to cut rates, Rizal Commercial Banking Corp. Chief Economist Michael L. Ricafort said in a Viber message.
"The peso appreciated anew as the weaker-than-expected US consumer inflation report waned views of more US rate hikes later this year," a trader added in a Viber message.
The Fed last month paused its tightening cycle after hiking its target interest rate by a cumulative 500 basis points to a range between 5% and 5.25%.
US consumer prices rose modestly in June and registered their smallest annual increase in more than two years as inflation continued to subside, but probably not fast enough to discourage the Fed from resuming raising interest rates later this month, Reuters reported.
The US central bank will next meet on July 25-26 to review policy.
In the 12 months through June, the CPI advanced 3%. That was the smallest year-on-year increase since March 2021 and followed a 4% rise in May.
Economists polled by Reuters had forecast the CPI rising by 0.3% last month and climbing 3.1% year on year.
For Friday, the trader said the peso could strengthen further on a similarly softer US producer inflation report.
Both the trader and Mr. Ricafort see the peso moving between P54.40 and P54.60 a dollar on Friday. — Aaron Michael C. Sy with Reuters