Ten actionable perspectives for healthcare leaders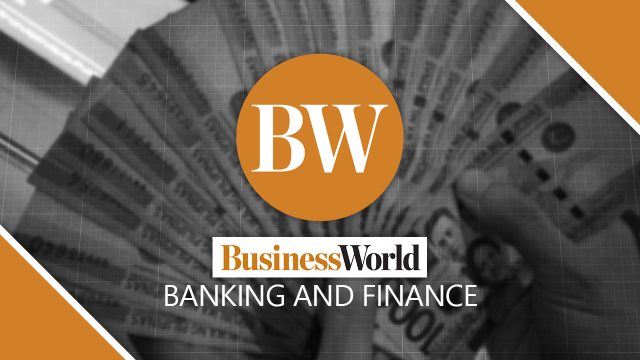 HEALTH leaders are playing multi-dimensional chess — facing the classic problem of doing more with less, withstanding massive shocks like pandemics, all while planning their next moves in anticipation of the future.
To better understand how healthcare executives will be charting their course towards the future, KPMG surveyed 200 healthcare CEOs from Australia, Canada, China, Germany, the Netherlands, Saudi Arabia, the United Kingdom and the United States. All these leaders oversee medium-to-large hospitals, health systems and care provider networks that span privately and publicly funded systems.
No matter whether we are in a crisis situation or in steadier times, the future of healthcare will continue to involve complex challenges that will require holistic, forward-looking and flexible leadership. This article provides an overview of 10 perspectives for healthcare leaders to consider when trying to plan and build for the future.
The COVID cloud's silver lining: How the pandemic has accelerated transformation in healthcare
While COVID-19 was not an anticipated crisis, its effects will be long-term. The pandemic will likely transform healthcare more so than any other sector, changing the way organizations deliver care, how their workforces go about providing services, the way supplies are procured, and the role that health leaders play in society.
Patience for patient-centricity: Investment and time are needed to give customers the experiences they deserve
"Patient or customer-centered care" is a phrase often used in the healthcare sector, but it's less frequently delivered on. Service models have asked patients to navigate through the way systems are built rather than ecosystems that are built around patients themselves. Most healthcare executives agree that to better respond to patient needs and preferences, the sector should adopt a more "patient-centric" approach, with 79% of CEOs recognizing that patient/customer experience at their organizations "needed improvement." When asked how their patients/customers would rate their organization's ability to meet their needs, only 31% of CEOs rated their organizations as "excellent."
Power to the people…soon: The evolving role of patients — from recipients of care to active participants
When it comes to non-episodic care, the reality is that most of the caregiving burden is borne by patients themselves. Around the clock, patients monitor their own health, assess their progress and reach out for intervention when necessary. Yet many providers do not empower or enlist patients to be a co-owner of those health outcomes. With patients who are more digitally literate than ever, technology offers an opportunity to take patients off the bench and turn them into active healthcare team members.
Blurring lines between care and the community: The case for moving care out of hospitals and closer to patients
Community-based care can be viewed as healthcare systems' way of becoming more patient-centric, by shifting care where possible, closer to the people who need it. Moving the right care to the right setting, at the right time enables providers to intervene sooner when better outcomes are possible. This approach also allows for care to be delivered in a more cost-effective way (without expensive hospital infrastructure and overhead), and in a more readily accessible and convenient manner for patients.
Digital healthcare:  Not 'if' or 'why,' but 'when' and 'how soon?': Why digital is the inevitable solution but needs action today
The healthcare sector's need to get up to speed digitally is obvious to patients, healthcare workers and leaders in many jurisdictions. With health records housed in paper folders with general practitioners, transmission of information between providers via fax machine, and appointment bookings conducted via telephone — for an industry reliant on sophisticated technologies for treatment, the case is clear that the front and back offices of healthcare are ripe for digital transformation.
The digital journey — from data and delivery to AI and robotics: Why health leaders need to walk before they can run in the digital journey
If digital is the inevitable future of healthcare, the question is 'where to start on that path?' As technologies emerge in all dimensions of healthcare — from the methods of treating patients to the platforms that can enable patient-provider interaction, health leaders should take decisive action by deciding on the investments to make today. Sensibly, many organizations have started with less sophisticated, more proven technologies. More than half of executives (59%) report that their organizations are using telemedicine, for example, making it the most-cited tech innovation in current use; its utility and benefits made only more obvious thanks to COVID-19.
Workforce worries won't go away: The transition from optimizing ways of working to ensuring healthcare organizations have enough people to meet demand
Health leaders are addressing workforce challenges with approaches in the immediate term focused on optimizing their teams, while keeping their eyes on the horizon of talent supply shortages. Roughly two-thirds (67%) acknowledge that their organizations need to focus more of their attention on talent and resources. Fewer than half (43%) of executives believe they're facing a talent shortage. Instead, the most concerning workforce issues keeping healthcare CEOs up at night are the ability to meet demand, the impact of new operating models upon staff, supporting workforce wellness, and recruiting new talent.
Choose your friends wisely: The dynamic ecosystem of players in healthcare delivery
With evidence growing that health outcomes are impacted by a wide spectrum of social determinants — not the least being housing, education, poverty and nutrition — the need for healthcare organizations to partner with groups that contribute to people's lives and not solely to patients' clinical outcomes is more apparent. Healthcare providers must look to adjacent sectors not only for their contributions to people's health and wellness, but also as capabilities to be leveraged as they focus on their core competencies.
Enter the multifaceted leader: How the modern health leader will be best-equipped and measured
Traditionally, many healthcare organizations have been led by clinician leaders — doctors who rose through the ranks of their departments up to executive offices or by professionally trained administrators in more public systems. But as the nature of care has evolved from a provider-centric model towards a digitally enabled, customer-centric approach, so too has the profile of the CEO fit for the future of care. Data from the survey suggest the skillsets they possess, the priorities they focus on, and the ways they're being measured for success are evolving.
The path forward -— Be the master of your own destiny: Health leaders recognize the challenge ahead; but it will take a frank assessment to start the journey
The 2021 Healthcare CEO Future Pulse demonstrates the case for transformation in healthcare is apparent. It's also imminent. Emerging from the pandemic, health leaders' agendas are full — with priorities to address delivery model reforms, digital enablement and workforce planning. Each of these requires leaders to make difficult decisions and convincing cases — to make investment, to guide their people through change, and to work with stakeholders to help make it happen.
KPMG firms aim to support health leaders in this journey together. We welcome the opportunity to work together to turn our collective dreams for the sector into the reality of tomorrow.
These are excerpts taken from KPMG International's 2021 Healthcare CEO Future Pulse: 10 actionable perspectives for healthcare leaders