Credit growth picks up as production loans rise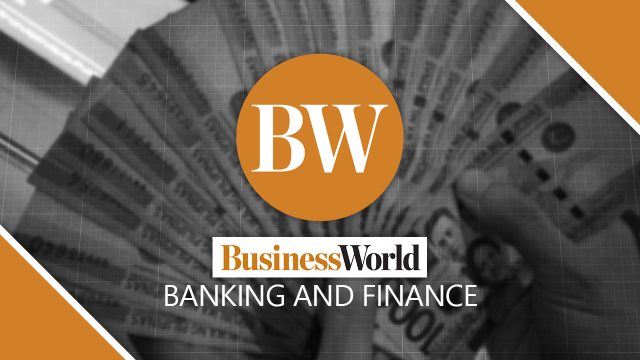 BANK LENDING rose faster in October, fueled by an increase in production credit on the back of the economy's gradual reopening and ample liquidity.
Outstanding loans issued by big banks rose by 3.5% year on year to P9.268 trillion in November from P8.956 trillion, based on preliminary data released by the Bangko Sentral ng Pilipinas (BSP) on Monday evening.
This is faster than the 2.7% year-on-year expansion seen in September and marked the third straight month that bank lending grew.
The October growth pace is also the fastest since the 4.7% posted in August 2020.
Inclusive of reverse repurchase agreements, bank lending rose by 3.6%. Meanwhile, outstanding loans by big banks rose by 0.6% month on month.
"The continued recovery in outstanding loans of universal/commercial banks reflects the expansion in business activity amid easing quarantine restrictions, declining COVID-19 cases, and increasing vaccinations," BSP Governor Benjamin E. Diokno said in a statement.
"In conjunction with the National Government's fiscal and health interventions, the BSP will keep a patient hand in providing policy support in order to enable a sustainable recovery in domestic demand," Mr. Diokno said.
Loans for production activities grew 4.9% in October, quicker than the 4.4% seen in September.
Growth was seen in borrowings for real estate activities (7.6%), information and communication (27.7%), financial and insurance activities (11.5%), and manufacturing (5%).
On the other hand, lending to the agriculture, forestry and fishing industries dropped by 6.8%.
Meanwhile, consumer loans dropped by 7.2% in October, easing slightly from the 7.8% contraction seen in September. Declines were seen for motor vehicle loans (16.1%) and salary-based credit (7.2%), while credit card loans expanded by 0.9%.
"Bank lending sustained its expansion in October as the lagged impact from BSP's rate cuts in 2020 continued to help support bank lending activity," ING Bank N.V. Manila Senior Economist Nicholas Antonio T. Mapa said in an e-mail.
The central bank last year slashed rates by a total of 200 basis points to support the economy amid the pandemic crisis. Bank lending contracted from December to July but has expanded since August.
Mr. Mapa said the growth in production loans could boost capital formation.
"Loans to consumers remain downbeat, reflecting the still nascent recovery as households are constrained to allocate limited budgets to daily expenses while investments are postponed for the meantime as they rebuild savings," he said.
M3 GROWTH SLOWS
Meanwhile, liquidity growth eased to 8.2% in October from 8.3% the previous month, based on preliminary BSP data.
Month on month, M3 — the broadest measure of cash in an economy — increased by 0.7%.
Domestic claims increased by 7.5% in October, slower than the 7.7% growth seen in September.
Meanwhile, net claims on the central government rose by 21.5% in October, slower than the 24.4% climb logged the previous month.
Growth in claims on the private sector likewise eased to 2.6% from 3.1% a month earlier.
Net foreign assets in peso terms grew by 8.8% in October from 11.3% in September.
Rizal Commercial Banking Corp. Chief Economist Michael L. Ricafort said in a note that the slower expansion in M3 in October may have been due to base effects following the liquidity released last year amid the crisis.
Mr. Diokno earlier said the BSP's easing measures released some P2.23 trillion in cash into the financial system, which is equivalent to 12.5% of the country's 2020 gross domestic product.
"Looking ahead, the BSP will ensure appropriate liquidity conditions in order to preserve ongoing policy support to domestic economic activity, consistent with its price and financial stability objectives," Mr. Diokno said in a statement. — L.W.T. Noble