Gov't awards T-bills at higher rates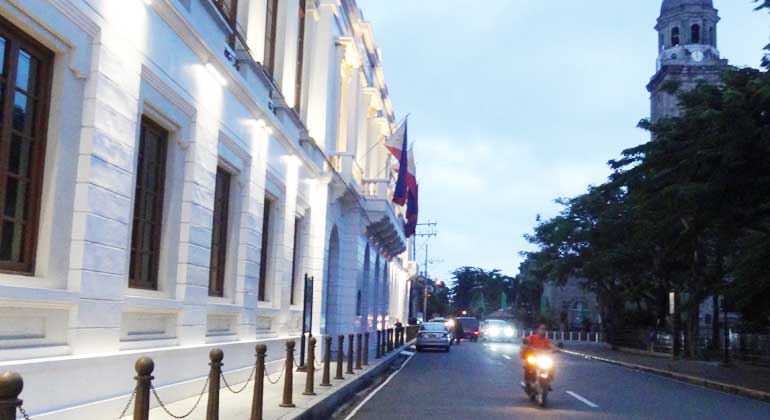 THE GOVERNMENT made a full award of the Treasury bills (T-bills) it auctioned off on Monday even as rates continued to inch up across all tenors as investors asked for higher returns.
The Bureau of the Treasury (BTr) raised the programmed P15 billion via the T-bills during Monday's auction as the offer was thrice oversubscribed, with bids reaching P45.74 billion. Demand also rose from last week's P42.086 billion.
Broken down, the Treasury borrowed the programmed P5 billion from the 91-day papers as bids totaled P17.045 billion. The three-month debt fetched an average rate of 1.082%, up by 1.4 basis points (bps) from the 1.068% quoted during last week's auction.
The government also raised P5 billion as planned via the 182-day T-bills after the tenor attracted tenders worth P15.88 billion. The average rate of the six-month instruments likewise inched up by 1.7 bps to 1.401% from 1.384% last week.
Lastly, the BTr made a full P5-billion award of the 364-day securities it offered on Monday as demand hit P12.815 billion. The one-year debt fetched an average yield of 1.629%, higher by 3.6 bps than the 1.593% seen in the previous week's auction.
"The T-bill rates are just too low given that it is too close to the BSP (Bangko Sentral ng Pilipinas) overnight deposit facility of 1.5%. However, it is interesting to note that bid-to-cover ratio is better than last week's," a bond trader said via Viber on Monday.
The trader said the higher demand for the T-bills could mean their rates will continue to move sideways in upcoming auctions and stop the upward trend that started this month.
The BSP in June maintained the rates on its overnight reverse repurchase, lending and deposit facilities at record lows of 2%, 2.5%, and 1.5%, respectively.
The central bank has said it will continue to keep benchmark rates low to support the economy's recovery.
On Wednesday, the BTr will offer P35 billion in fresh 10-year Treasury bonds (T-bonds). Tuesday, July 20, is a regular holiday in observance of Eid'l Adha.
The Treasury is looking to raise P235 billion from the local market this month: P60 billion via weekly offers of T-bills and P175 billion from weekly auctions of T-bonds.
The government wants to borrow P3 trillion from domestic and external sources this year to help fund a budget deficit seen to hit 9.3% of gross domestic product. — B.M. Laforga