Fitch sees peso trading in range around P48/dollar this year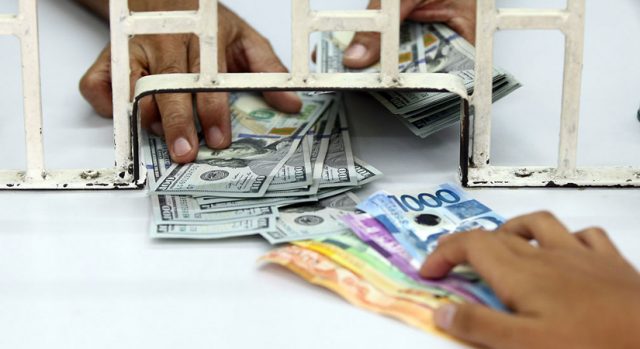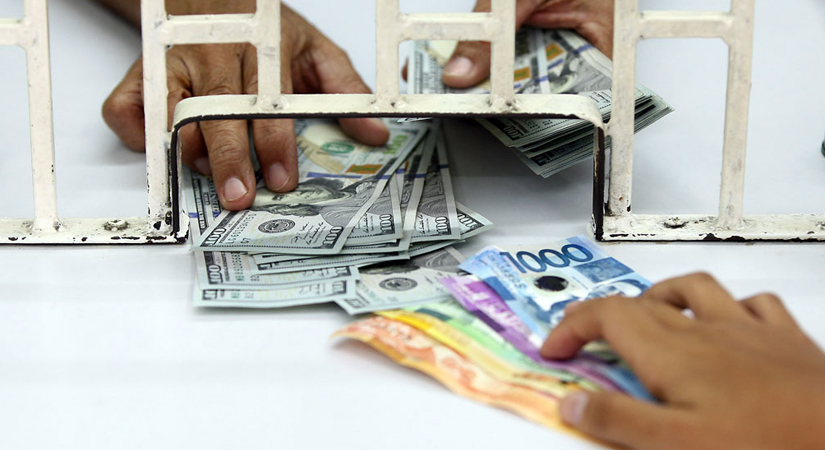 The peso is expected to trade in a narrow range during the year around the P48-to-the-dollar level before weakening in 2022 as the economy recover, Fitch Solutions said.
In a note Friday, Fitch Solutions revised its exchange rate forecast for the year to P48.10 to the dollar from P48.40 previously, noting that the current account is expected to swing to a deficit in the next few quarters.
"As the current account flips from surplus to deficit over the coming quarters, we expect the peso to modestly depreciate, with downside pressures somewhat offset by central bank policies and rebounding growth," it said.
It forecast the current account surplus to narrow to 1.1% of gross domestic product (GDP) by year's end from 3.6% in 2020.
In the next three to six months, Fitch Solutions sees the peso's range at between P47.50 and P49.15, with the persistence of the coronavirus outbreak threatening economic recovery.
It said foreign investment flows may not return over the near term as infection levels remain elevated at around 6,500 new cases each day and the pace of vaccination program still slow.
The trade deficit continued to widen with the pandemic dampening import demand and trading partners impose restrictions.
Fitch Solutions expects import demand to gradually recover in the next few quarters as domestic activity picks up, while remittance flows and demand for export goods will also improve as global economic prospects improve.
"The Bangko Sentral Ng Pilipinas (BSP)'s dovish monetary policy stance will also somewhat weigh on the peso. Despite headline inflation rising sharply through H121, the BSP has kept its key policy rate on hold at 2% citing weak demand-side pressures," it said, noting that it expects the central bank to keep its policy rate unchanged for the rest of the year.
For next year, Fitch Solutions upgraded its forecast for the peso to P49 to the dollar from P50 previously.
It said the current account could come in at a deficit equivalent to 1.2% of GDP in 2022 and 1.5% in 2023 in the next six to 24 months.
The expected tightening of monetary policy could temper the effects of a current account deficit, it said.
"We forecast the BSP to begin its monetary tightening cycle in 2022, hiking its key policy rate 50 basis points (bps) to 2.5% in 2022 (revised down from 75 bps) as the economy strengthens. This will come before the Fed's tightening cycle providing some support for the peso," it said.
The central bank could also tap its reserves to further ease the impact on the peso. It expects the volume of foreign exchange reserves to remain sufficient to cover 10.6 months' worth of imports this year.
Fitch Solutions also expects the dollar to remain weak over the medium term, while foreign investment could pick up further when the economy rebounds.
"The peso could strengthen more in the near term if commodity prices begin to cool and the dollar trades weaker. Indeed, our Global and Commodities teams both see these trends playing out over the coming quarters but a more aggressive and sooner turn could see appetite for the peso bolster," Fitch Solutions said. — Beatrice M. Laforga