Peso seen weaker on projected faster inflation, better US economic outlook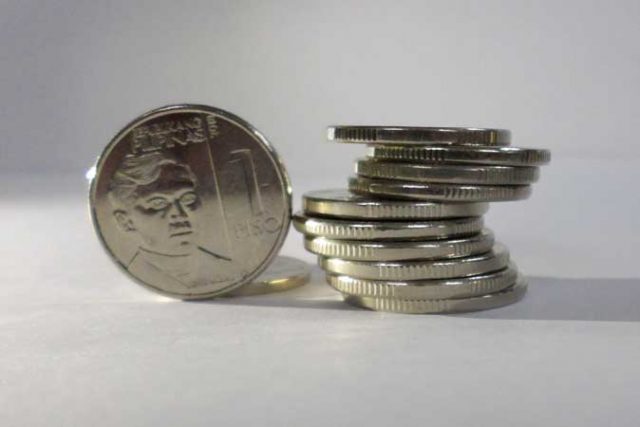 THE PESO could weaken anew this week on expectations that the inflation rate is likely faster and amid preference for the dollar due to the brighter prospects of the US economy.
On Friday, the local unit finished at P48.10 per dollar, powering by 21.5 centavos from its P48.315 close on Thursday, based on data from the Bankers Association of the Philippines.
The peso's Friday close is its best in more than two months or since Feb. 15 when it ended trading at P47.93.
The local unit also strengthened by 28.1 centavos from its P48.381 close on April 23.
The narrower balance of payments (BoP) deficit in March supported positive market sentiment for the peso, Rizal Commercial Banking Corp. Chief Economist Michael L. Ricafort said.
The BoP was at a deficit of $73 million in March, slimmer than the $2.019 billion gap in February, based on data reported by the Bangko Sentral ng Pilipinas (BSP) on Thursday. However, the March BoP is a reversal of the $448-million surfeit a year earlier.
The BSP attributed the deficit to outflows as the government serviced its foreign currency debts.
Meanwhile, UnionBank of the Philippines, Inc. Chief Economist Ruben Carlo O. Asuncion said the US Federal Reserve's decision to keep its monetary stance accommodative was a major factor that supported the peso's strength last week.
The Fed on Wednesday maintained the policy rates and expressed a more bullish outlook for economic recovery, Reuters reported. But the central bank is not yet keen on rolling back support as it continues to see a dire situation in the labor market, Fed Chairman Jerome Powell said.
This week, Mr. Ricafort said the market would monitor the inflation print for April, which will be released by the Philippine Statistics Authority on May 5.
A BusinessWorld poll of 16 economists last week yielded a median estimate of 4.7%, still beyond the BSP's 2-4% target and nearer the upper end of the central bank's 4.2% to 5% estimate for April. If realized, this would also be quicker than the 4.5% in March and the 2.2% a year earlier.
Analysts said major factors that could cause faster increase in the consumer price index are higher meat and global oil prices.
For Mr. Asuncion, this week's foreign exchange trading theme that could make the peso weaker is the risk of higher US Treasury yields as the government outlined its support to boost economic growth this year.
The US economy rose 6.4% in the first quarter, based on data released by the US Commerce department on Thursday. It is better than the 4.3% expansion in the fourth quarter of 2020.
Mr. Ricafort gave a forecast range of P47.95 to P48.20 while Mr. Asuncion expects the local unit to move within the P48.20 to P48.50 levels. — Luz Wendy T. Noble with Reuters