Entertainment News (08/20/21)
Drag Race franchise comes to the Philippines
MEDIA company World of Wonder announced this week that the next international iteration of the Emmy-winning franchise, Drag Race is coming to the Philippines. The series will premiere exclusively on WOW Presents Plus globally. The Filipino version of the worldwide franchise joins existing formats across Thailand, Chile, Canada, Holland, the UK, Spain, Australia and New Zealand, and Italy. "The Drag Race franchise has shined a spotlight on so many incredible queens from around the world and we are so excited to introduce audiences to the dazzling queens of the Philippines," said World of Wonder (WOW) co-founders Randy Barbato and Fenton Bailey. "WOW Presents Plus was created to serve as a springboard for underrepresented voices, so we are thrilled to exclusively premiere Drag Race Philippines on the platform for our global viewers." The host, judges, cast, and premiere date of Drag Race Philippines will be revealed at a later date. Drag Race Philippines is produced in the Philippines by Fullhouse Asia Production Studios, Inc.
Spotify launches Music + Talk in PHL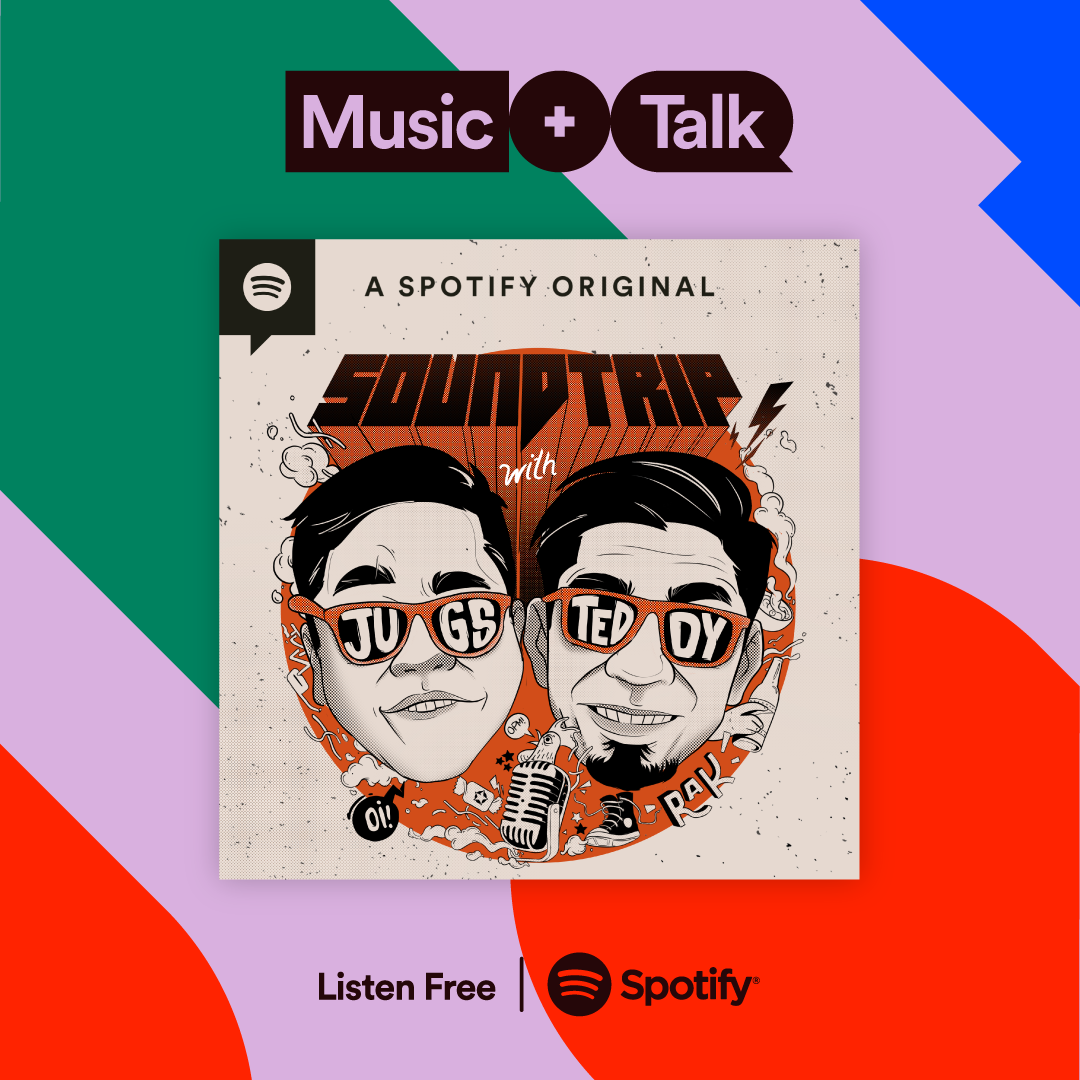 SPOTIFY is launching Music + Talk in the Philippines, a new type of audio experience that brings together music tracks and spoken word commentary, wrapped up into one harmonious listening experience. From a song's origin story, to a discussion on trends and charts, the new format enables listeners to go deeper into the music via conversations and commentary from leading creators and musicians. According to Spotify's Culture Next Report, 51% of Filipino millennials and 52% of Filipino Gen Zs believe listening to music without the background knowledge of the culture it came from is a concern. Music + Talk provides a discovery opportunity, allowing listeners to explore and interact with music tracks within an episode, and the ability to like, save, and see more information about a track without having to leave the episode page or search for it manually. The Music + Talk shows include Soundtrip with Jugs & Teddy, hosted by "It's Showtime" duo and musicians, Jugs Jugueta and Teddy Corpuz; Makinig Ka Muna with Jim & Saab in which musicians and couple Jim and Saab read out letters from young Filipinos, spotlighting songs that ease the soul; and Worms Upon A Time: An Itchyworms Podcast, a deep dive of some of OPM legends Itchyworm's favorite tracks in the last 25 years. Music + Talk is available to both Premium and Free listeners.
REV+ on ANC goes beyond cars
AWARD-winning ABS-CBN News Channel (ANC) anchor Migs Bustos returns to the driver's seat to usher in a new era of the car show REV on ANC. The program, now stylized as REV+, goes beyond the motoring world to deliver a wider array of lifestyle features. "Cars are not only the toys we're interested in. From the showroom and beyond your next road trip destination, we're going beyond cars and deep into car culture, tech, collectibles, and everything in between," Mr. Bustos said in a statement. Still, "Viewers can still expect top of the line reviews and those artistic shots and angles of the cars that REV is known for." REV+ with Migs Bustos and Nikki de Guzman airs every Thursday, 9:30 p.m. on ANC with replays on Fridays (8 p.m.), Saturdays (1:30 p.m.), Sundays, (5 p.m.), Mondays (1:30 p.m.), Tuesdays (3:3 a.m.), and Wednesdays (2:30 p.m.). Episodes can be seen online via iWantTFC and the ABS-CBN News YouTube Channel.
Happy Hallyu Day 5 goes virtual
HAPPY Hallyu Day, a celebration of all things Korean, turns five with a virtual festival on Aug. 28 and 29, on the Philippine Kpop Convention, Inc. (PKCI) Facebook page (https://www.facebook.com/philkpopcomm/). There will be K-entertainment talks, K-pop performances, contests, games, and more as presented by the PKCI and the Korean Cultural Center in the Philippines. As part of the celebration, K-drama enthusiast Kristel Fulgar shares her passion for producing/directing her web drama Love from Home; K-pop dancer Dasuri Choi shares her stories and tips as a performer; survival show Under Nineteen participant C13 brings viewers on a journey as a Korean trainee and performs his debut single, "Stay"; and the biggest K-pop concert producer, Happee Sy, and the Philippine's Korean entertainment emcee Kring Kim, join forces as they reminisce and spill the goods about K-pop concerts. There will be performances on the digital stage by HHD5, Press Hit Play, WIN! BINI, and BGYO. A five-day "Countdown Special" will happen from Aug. 23 to 27, where participants can expect entertaining segments, Twitter parties, and prizes every day from Happy Hallyu Day partners, affiliated K-pop fan clubs, and guests. Register for free at fanlife.ph and use the 10% promo code, HAPPYHALLYU, between Aug. 24 and Sept 4 for discounts. Happy Hallyu Day 5: A Virtual Fest is hosted by Philippine-based Korean host KyungMin Kim, with opening performances by a multilingual soul-pop singer Venisse Siy, and performer-producer J.O.
Marie Kondo sparks joy on Netflix
GLOBAL organization icon and best-selling author Marie Kondo takes her signature approach to tidying up a step further in her new Netflix series, Sparking Joy. Ms. Kondo shows how the fundamentals of her method can affect businesses, relationships and communities. The impacts of tidying are surprising, emotional and transformative in the lives of the people Ms. Kondo meets. Viewers will also step into Ms. Kondo's own home, meet her family, and get a glimpse into how she sparks joy in her daily life. Sparking Joy premieres on Aug. 31 on Netflix.
The Manila Girls Virtual Tour of Manila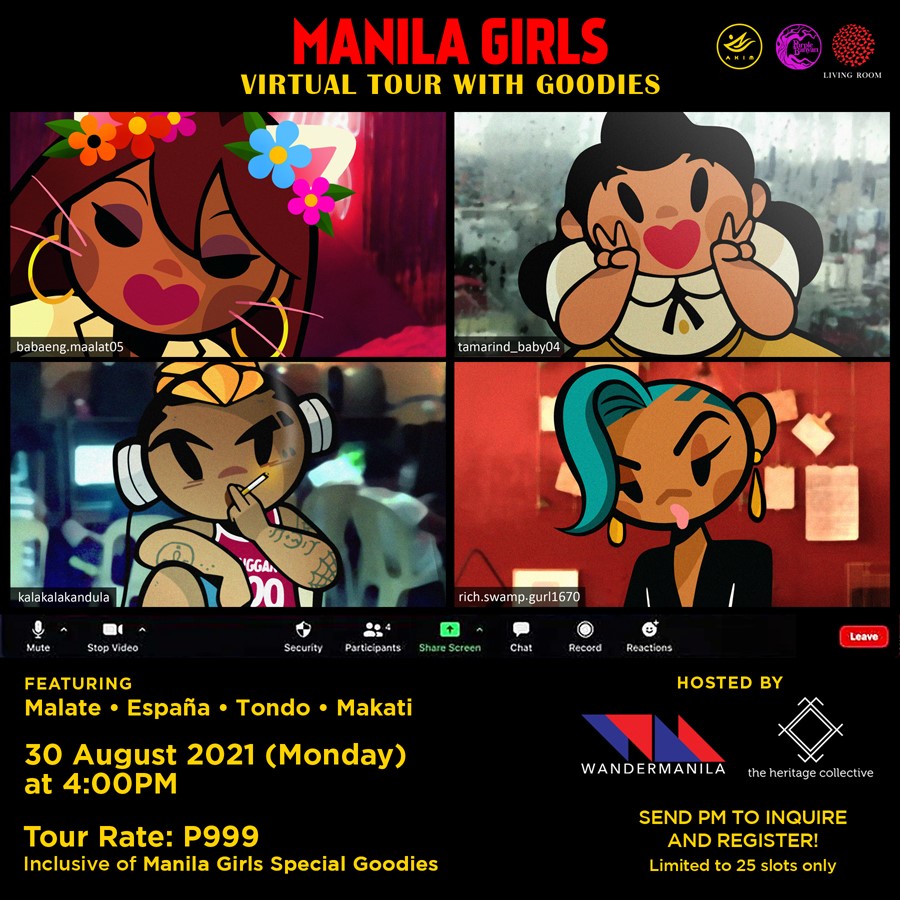 THE HERITAGE Collective and WanderManila present "The Manila Girls Virtual Tour with Goodies" on Aug. 30, 4 p.m. This heritage and food tour will explore the environs of Tondo, Malate, España (Sampaloc), and Makati. All four of these places have rich, complex histories that date back to the Spanish Era (in Tondo's case, precolonial even) which will be explored in this virtual session. To make this experience even more memorable, the tour comes bundled with the latest batch of Manila Girls Goodies. Tour rates are at P999, inclusive of the Manila Girls Goodies Bundle. Registration closes on Aug. 25. Slots are limited. For more information and to reserve a slot, send a message at www.facebook.com/WanderManila/posts/1730761430446906.
Mavy, Cassy Legaspi renew contracts with GMA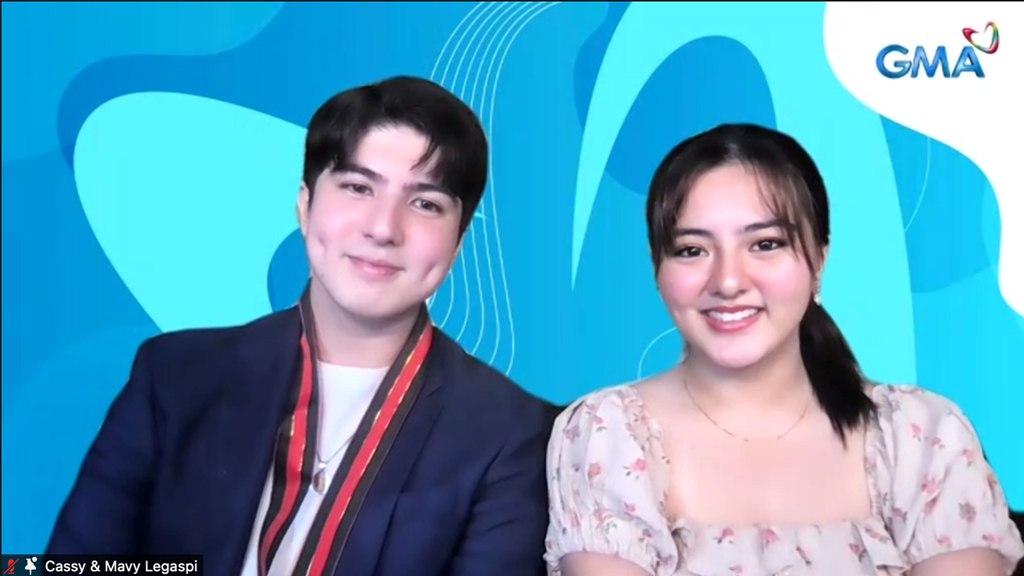 ACTORS Mavy and Cassy Legaspi —  the twin children of actors Carmina Villaroel and Zoren Legaspi —  have renewed their contracts with the GMA Artist Center. Starting out playing twins on TV as children, when they grew older, they went on to work separately on projects. Mavy Legaspi just finished taping the romantic drama series, I Left My Heart in Sorsogon, while Cassy Legaspi just finished her work on the rom-com series First Yaya. Annette Gozon-Valdes, GMA Films, Inc. President and Programming Consultant to the Chairman and CEO, said during the virtual contract signing that she looks forward to the twin's growth in the industry, "Congratulations on your renewal. Thank you very much for trusting us. I'm so excited to see how much more you will grow not just as artists but also as fine human beings. So, congratulations, and looking forward to your exciting new projects."
Ada Twist Scientist on Netflix
ADA Twist, Scientist follows the cartoon adventures of eight-year-old Ada Twist, a pint-sized scientist with giant-sized curiosity, who aspires to discover the truth about absolutely everything with the help of her two best friends. But solving the mystery is only the beginning, because science isn't just about learning the facts, it's about putting that knowledge into action to make the world a better place. The show is about helping people through scientific discovery, collaboration, and friendship. Ada Twist, Scientist premieres on Sept. 28 on Netflix.
Wizkid taps Justin Bieber for remix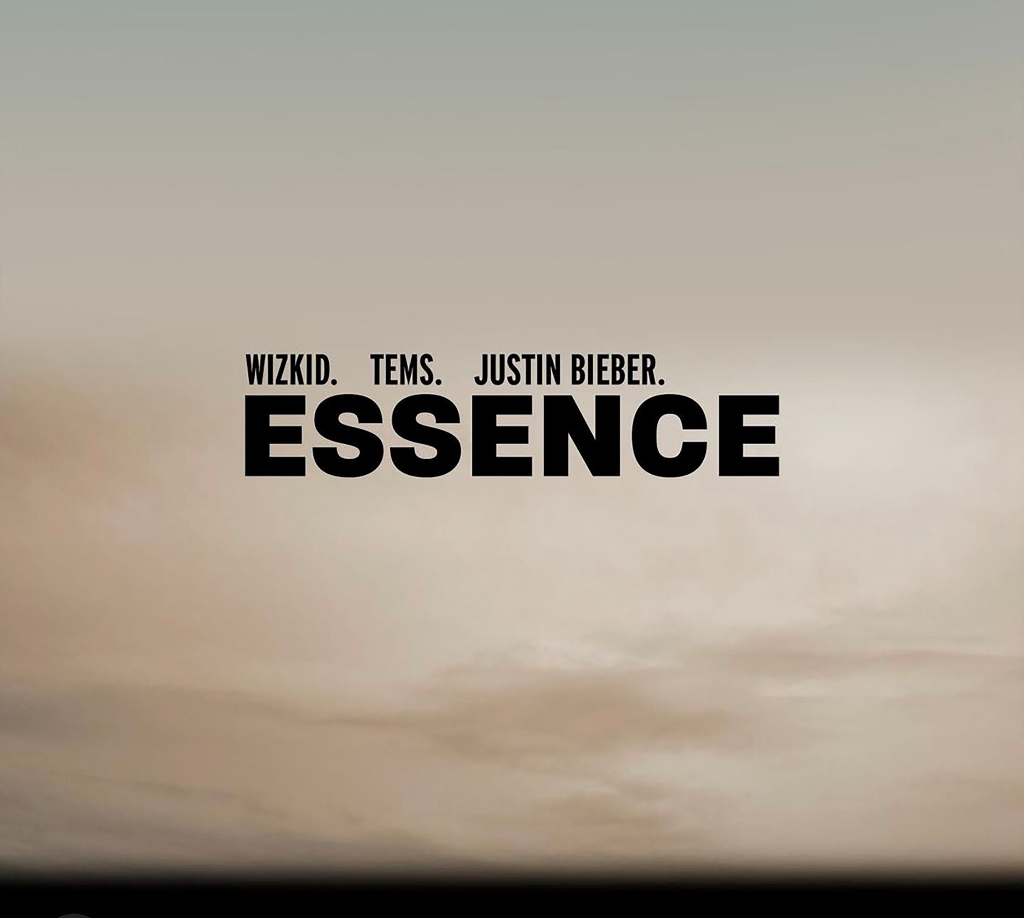 NIGERIAN pop superstar Wizkid is taking the global music charts by storm with the success of his new single "Essence" — now bolstered even further with a remix version featuring multi-platinum artist Justin Bieber and fellow Afro-pop singer Tems. Currently making waves in the Billboard Hot 100 and Billboard Global 200, "Essence" has received glowing reviews from various music publications worldwide, with NME praising its Afro-Latin production and Afrobeats percussion for evoking "a sense of homecoming." Prior to the collaboration with Justin Bieber, Wizkid's "Essence" has already been No. 1 on the US World Digital Song Sales chart and UK Afrobeats chart. The song has made it on Spotify's Song of the Summer playlist in June 2021, and in Barack Obama's favorite songs of 2020 playlist. Wizkid and Justin Bieber's "Essence" is out now on all digital music platforms worldwide via RCA and Sony Music.
Edu-tainment program returns on air
ACTRESS Camille Prats is again joined by puppets Benjie and his best friend dog Penpen as the educational program Makulay ang Buhay returns on air every Saturday at 9:45 a.m. and Tuesday at 8 a.m., beginning Aug. 21 on GMA. Makulay ang Buhay was launched last year. In each episode, both human and puppet hosts share music videos, stories, as well as games that can be enjoyed by everyone. It also revisits discussions on the effects of gadgets, as well as food safety and the risk of foodborne diseases, giving parents easy to follow tips on how to encourage their children to eat healthy and well.
Official Pokemon account is now on Tiktok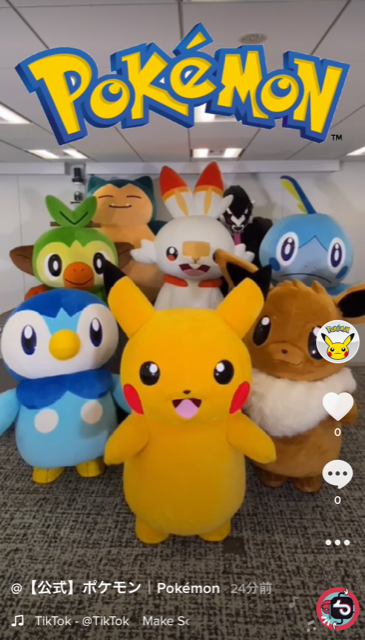 THE POKÉMON Company opened an official Pokémon account on the short video platform Tiktok this month. Currently short videos such as Pikachu and friends dancing to music are available. More Pokémon will be making an appearance as unique TikTok videos are uploaded and new updates on Pokémon are released on the platform.
Dominic Chin releases Mando-pop single
DOMINIC Chin puts a refreshing spin on the Mando-pop of yesteryears with his new single "My Love," featuring Jerry Galeries. Released on Aug. 13 via Umami Records, the song was inspired by Chin's fascination with the music of his childhood, while listening to the likes of A-mei, JJ Lin, and Stefanie Sun in the backseat of his family's car. Prior to its official release, "My Love" had appeared at the end credits of the Bernadus Andrien Chandra's short film, Seow On 7. Listen to "My Love via Umami Records: https://www.umamirecords.sg/my-love/.