Home
Agribusiness
PPP seen needed to help fund P500B in irrigation system upgrades, repairs
PPP seen needed to help fund P500B in irrigation system upgrades, repairs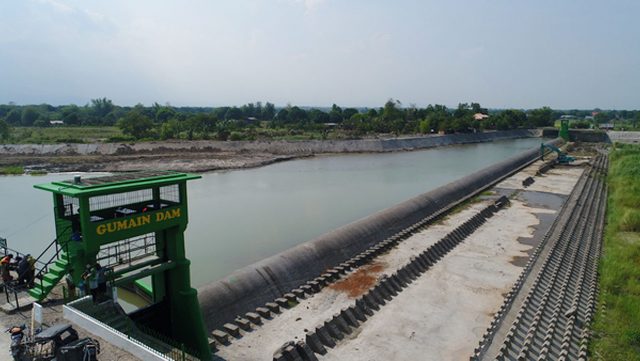 PRIVATE SECTOR participation is crucial if P500 billion worth of upgrades to the irrigation system are to be funded, according to Agriculture Secretary William D. Dar.
In a statement, Mr. Dar said his estimate of the funding requirements will cover 10 years of repairs and new construction to serve 1.1 million hectares of farmland.
"About P500 billion will be needed for the said development and [also] a public-private partnership (PPP)to accelerate the construction of the needed irrigation systems within the next ten years," Mr. Dar said.
Recourse to the private sector comes amid routine government reluctance to grant agriculture its requested funding levels. For 2022, The National Irrigation Administration (NIA) has a budget of P31.5 billion for general administrative and support, support to operations, irrigation systems restoration, and irrigation systems development.
Irrigation authorities stopped collecting service fees in 2017. In exchange for not charging farmers, NIA started receiving subsidies from the National Government starting with that year's national budget.
In April, President Rodrigo R. Duterte signed an executive order returning the NIA to the Department of Agriculture (DA).
Mr. Dar said NIA's program now that it is under DA control is the "accelerated development of various land and water facilities."
"From here on, our programs and strategies must be synchronized, and must address long-standing risks from natural calamities such as droughts and typhoons," Mr. Dar said.
"All factors leading to better integration to optimize all available resources will be at play. We will do this to significantly improve production and service delivery especially to our farmers," he added.
"We are a net importing country because we have neglected our agriculture. Our agriculture is under-budgeted, has been under-invested in even by the private sector. You have to bring together public government support with private investment," he said.
Mr. Dar said NIA must sustain its early-planting initiative, promote synchronized planting, and retrofit NIA-managed dams to include cascading dams for flood control, agri-fishery production, and tourism.
He said of particular importance is afforestation of the watersheds around NIA-managed dams.
"We need to make changes in major policies which involve investment, technology and innovation development, and management approaches that will be effective in the current agricultural landscape. We will modernize irrigation zones across the country and allow more farmers, farmer-associations to benefit and enjoy this resource which has been deprived of them for the longest time," Mr. Dar said. — Luisa Maria Jacinta C. Jocson