Home
Agribusiness
Science of food production highlighted in 'Flavors of Science' campaign
Science of food production highlighted in 'Flavors of Science' campaign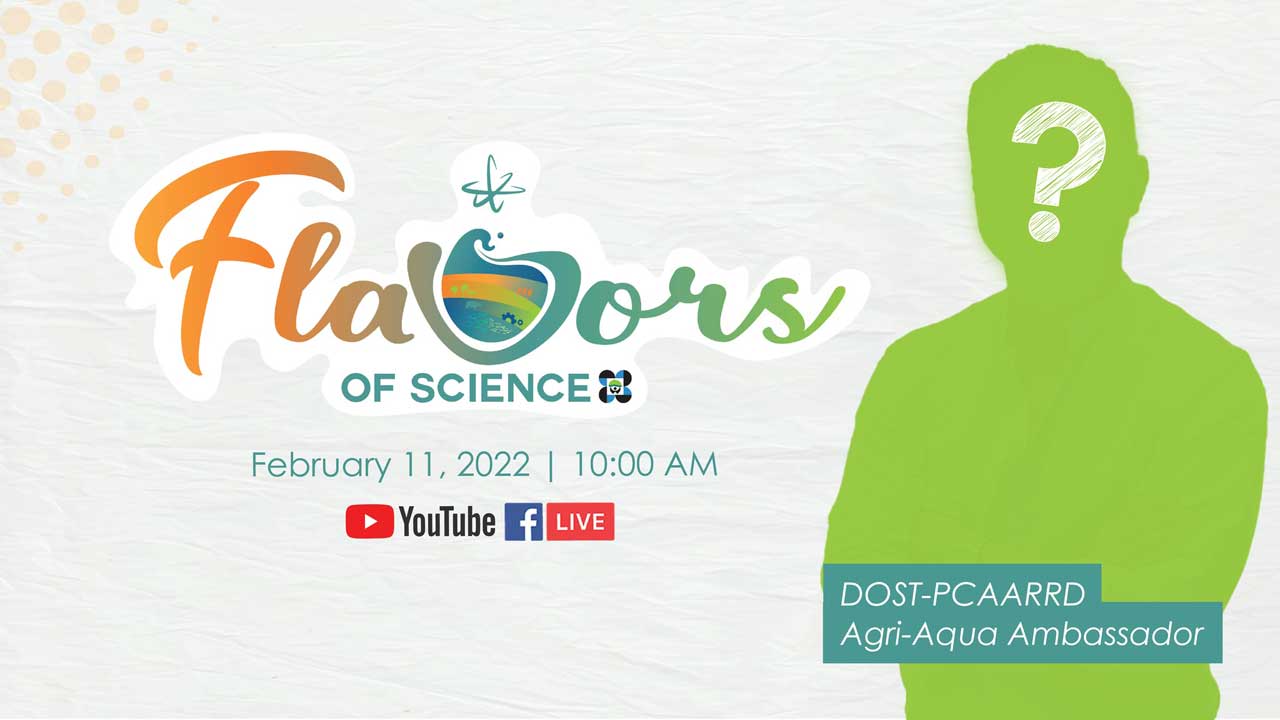 The ecosystem of work that goes behind food production – including the innovation borne from research – is the focus of "Flavors of Science," a campaign by the Department of Science and Technology's Philippine Council for Agriculture, Aquatic and Natural Resources Research and Development (DOST-PCAARRD).
Launched on Feb. 11, the campaign features the council's work on the production of sweet potato; the conservation of tawilis (a freshwater sardine found in Taal Lake); and the purification of native chickens, ducks, and pigs among the country's regions.
It is a little-known fact that the Philippines has different breeds of high-quality native pigs, said DOST secretary Fortunato T. de la Peña. During the campaign's launch, he noted breeds such as the Q-Black from Tiaong, Quezon, the Benguet Native Pig from Benguet, the Sinirangan from Eastern Samar, and the Markaduke from Marinduque.
"We hope that [through this initiative], we will be able to acquaint the public on our agency's accomplishments," he said in the vernacular.
Celebrity chef, actor, and entrepreneur Marvin Jay M. Cuyugan, better known as Marvin Agustin, has been tapped by DOST-PCAARRD to incorporate native food ingredients in a series of cooking videos on his YouTube channel. To be released starting this month, the videos will also be shown on the council's accounts on Facebook and YouTube.
"I was cooking cochinillo (roast suckling pig) using native pigs, but I couldn't find enough supplies of them, so I was forced to use Spanish pigs instead," Mr. Agustin said in the vernacular. His livestreamed comments about the advantages of using native pig in lechon (spit-roasted pig) – particularly the Markaduke –led to the celebrity chef's eventual collaboration with the DOST-PCAARRD.
"The council contacted me and said they were already solving the challenges I mentioned," he told the audience at the Feb. 11 launch.
Apart from the Markaduke, Mr. Agustin will also showcase recipes made with native chickens from Western Visayas and Zamboanga, as well as sweet potatoes or camote from Tarlac.
"It's a huge deal making sure our farmers are supported by science," Mr. Agustin said. "We need science and research when it comes to the mass production of food. Gusto natin, buong taon… may masarap tayo at consistent na [We want delicious, consistent, and year-round] food supply. — Patricia Mirasol