Home
Agribusiness
DAR cuts requirements for transfer of private agricultural land
DAR cuts requirements for transfer of private agricultural land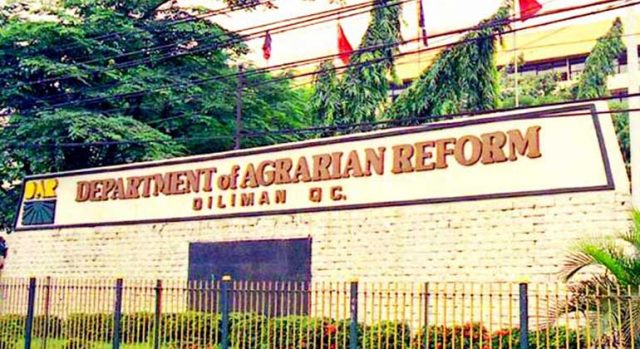 THE DEPARTMENT of Agrarian Reform (DAR) said it has streamlined the process of obtaining clearances for the transfer of private agricultural land.  
Agrarian Reform Secretary John R. Castriciones said DAR Administrative Order No. 4 was issued streamlines the process for land transactions involving private agricultural land whose owners have not been issued a notice of coverage.   
"We have reduced the number of processing days in compliance with certain provisions of the government which require the revision of existing rules and guidelines on the transfer of agricultural lands and also to adjust to the new normal brought about by the coronavirus disease 2019 (COVID-19) pandemic," Mr. Castriciones said in a statement over the weekend.
According to Mr. Castriciones, the administrative order is authorized by Republic Act (RA) No. 11032 or the Ease of Doing Business and Efficient Government Service Delivery Act, Proclamation No. 922, which declared a state of public emergency throughout the Philippines, Proclamation No. 929, which declared a state of calamity throughout the Philippines due to COVID-19, and RA No. 11494 or the Bayanihan to Recover as One Act.
"The issuance of the land transfer clearance (LTC) on this administrative order excludes agricultural lands covered under any other agrarian reform program, under Presidential Decree No. 27, RA No. 6657, as amended, and land transactions with exemption/exclusion/conversion orders issued by the DAR," Mr. Castriciones said.   
"The applicant-transferor and transferee, or the duly authorized representative shall file a written application or request for the issuance of LTC before the DAR provincial office where the property is registered with the Register of Deeds," he added.
Mr. Castriciones said DAR will not accept written applications or requests sent through e-mail or filed personally unless proof of payment and all documentary requirements are attached and submitted.
He added that electronic copies of all applications or requests and their annexes will be accepted, but DAR will also require the submission of printed copies through mail or personal submission, in order to check the authenticity of the documents.
"Applicants may also store the files, applications, or requests and documentary requirements, in a portable storage device … which should be properly labeled as to their contents and submit the same to the DAR provincial office in a sealed envelope through the postal office or by any other accredited couriers," Mr. Castriciones said.
"A filing fee P2,000 for every land transaction shall be collected by the issuing DAR provincial office through its cashier or through online banking, and deposited to the Bureau of Treasury local accounts," he added. — Revin Mikhael D. Ochave