FDI surge expected as full foreign ownership allowed in more sectors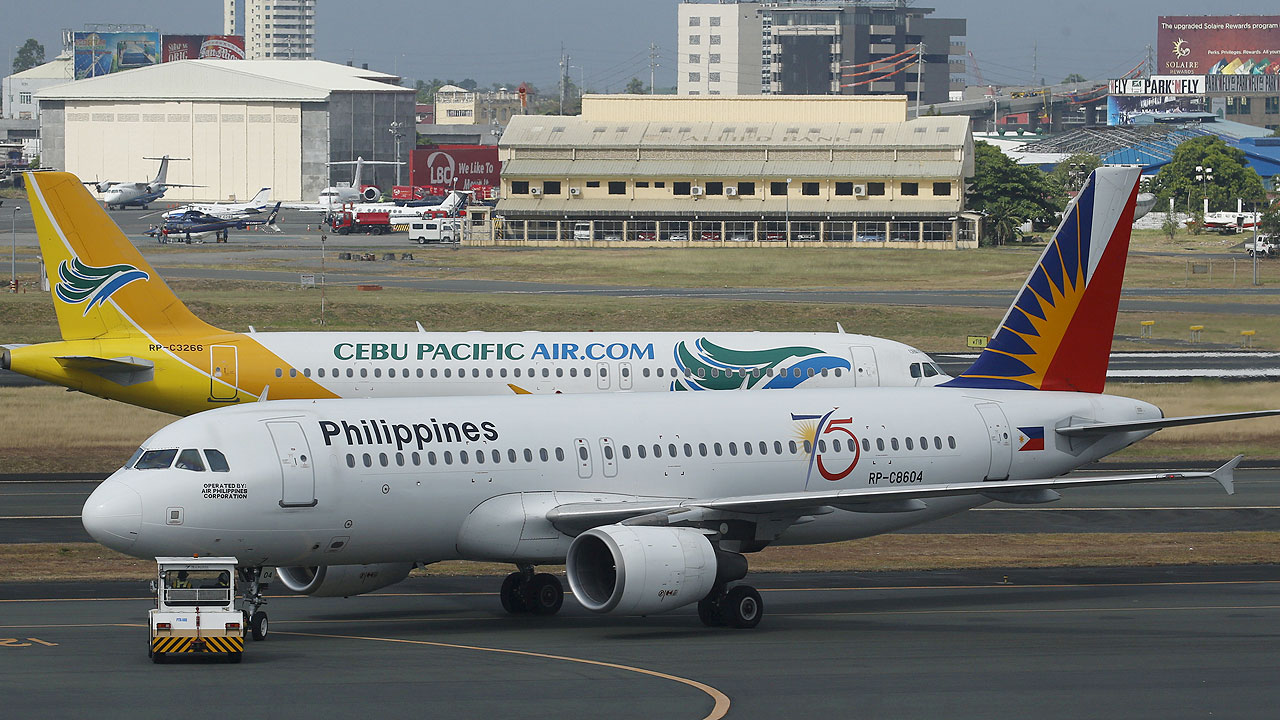 By Arjay L. Balinbin, Senior Reporter
ALLOWING full foreign ownership in telecommunications, railways, airlines and airports would likely boost new investments by as much as P299 billion in the next five years and boost economic growth, a lawmaker said.
Congress on Wednesday evening ratified the reconciled bill amending the Public Service Act (PSA), which removed telecommunications, domestic shipping, railways and subways, airlines, expressways and tollways, and airports from the definition of public utility. This means they will no longer be subject to the 40% foreign ownership cap under the Constitution.
The measure will be sent to Malacañang for President Rodrigo R. Duterte's signature.
"We expect an increase in FDIs (foreign direct investments) by around P299 billion over the next five years from the final version of the sectors that will be opened up as a result of the PSA amendments," House Ways and Means Committee Chairman and Albay Rep. Jose Ma. Clemente S. Salceda said in a statement.
"We also expect gross value-added (GVA) growth in these areas to cause a GDP (gross domestic product) growth rate that is 0.47 percentage point higher than the baseline."
The Philippine economy grew by 5.6% in 2021 after a record 9.6% contraction in 2020.
Members of the Joint Foreign Chambers (JFC) said more foreign capital inflows would be generated once the measure, which brings the Philippines more in line with the market-opening norms in the region, is signed into law.
"With enactment of the PSA amendments, important new investment opportunities in telecommunications, most forms of transportation, and other public services will now be open, creating significantly larger foreign capital inflows in future years," the JFC said in a statement.
'PERFECT BALANCE'
Calixto V. Chikiamco, Foundation for Economic Freedom president, said the final version of the PSA amendments strikes a "perfect balance between safeguarding our national security and liberalizing foreign investments."
"It gives the president the power to suspend or revoke any transaction that would expand foreign control that would compromise national security, requires cyber-security ISO (international organization for standardization) certification from telecommunication companies," he said in a Viber message.
"It also bans state-owned and -controlled enterprises from owning capital in any industry classified as critical infrastructure, and requires reciprocity as determined by the National Economic and Development Authority," he added.
Under the measure, the prohibition would apply only to investments made after the law takes effect.
Existing Philippine companies with investments from state-owned foreign corporations will not be affected by the new law, but such investments can no longer be expanded.
The liberalization of key sectors is expected to "result in greater competition, more job-generating capital investments, and technology transfer," Mr. Chikiamco said.
But Terry L. Ridon, convenor of infrastructure think tank InfraWatchPH, said foreign investments would only come if governance issues are resolved.
"For as long as corruption, cronyism and red tape continue to delay permits, disqualify competition and raise capital costs to do business in the country, no amount of opening up will lure foreign investors to choose the Philippines," he said in an e-mailed reply to questions.
Mr. Chikiamco disagreed with this view, saying the restrictions on foreign investments "signal that foreign investments aren't welcome."
"That's the reason foreign investors aren't coming. The Philippines has the third most restrictive economy in the world, according to the Organization for Economic Cooperation and Development," he said.
Michael Henry Ll. Yusingco, a senior research fellow at the Ateneo de Manila University Policy Center, said the government should institute more safeguards to protect national security.
"In protecting the national interest in the context of paving the way for more FDIs, laws on data privacy, cybersecurity, anti-money laundering, anti-competitive behavior, consumer protection and conservation of natural resources, all form part of an overall framework of safeguard measures," he said via e-mail.
"By itself, the law covers only a limited area in terms of protecting our national interest and security," he said. "But other laws have to be considered too in this particular context. The influx of FDIs is a very complex and multi-dimensional process. We must look at it from this lens in order to ensure that nothing is ever compromised," he added.
Mr. Yusingco said the enforcement of safeguard measures demands a whole-of-government approach.
Sonny A. Africa, executive director of think tank Ibon Foundation, said in a Facebook messenger chat that the measure will be "one step forward, two steps back" for the country.
"It could be one step forward if it spurs foreign investment and expands telecom, shipping, airports and airlines, and railways," he noted.
"It's, however, two steps backward because, first, increasing foreign capital's share entrenches them and will make it even more difficult for Filipino enterprises to ever develop in these industries and, second, this threatens the long-term ability of the country to have communications and transport utilities secure from malign foreign activity."
He said that the "real metric" of development is "more Filipino telecoms and transport infrastructure."
He also pointed out that the 1987 Constitution's restrictions are currently "the best safeguard against foreign control."
"The 1987 Constitution's restrictions should be seen as giving the opportunity to develop robust Filipino capacity in telecoms, shipping, airports and airlines, and railways. Relaxing them in favor of foreign investors is a decision to forego developing this entirely with adverse long-term economic and national security implications."