Home
The Nation
Marcos says transport modernization could be deferred and timed with e-vehicle adoption 
Marcos says transport modernization could be deferred and timed with e-vehicle adoption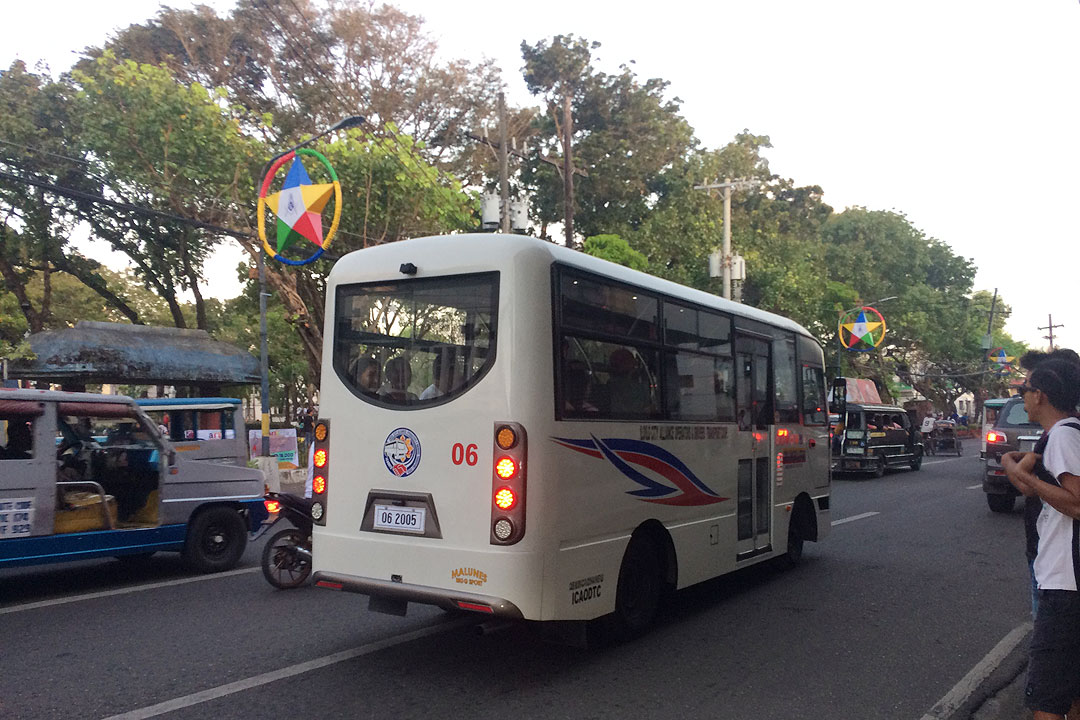 PRESIDENT Ferdinand R. Marcos, Jr. said on Wednesday that the transport modernization program does not need to be rushed and its implementation should consider the timeline for the national adoption of electric vehicles (EVs).  
The president said the modernization of public utility vehicles (PUVs) — which he said was the first step towards the widespread adoption of EVs — is "not urgent" since the country does not have enough renewable energy capacity yet to complement green transport.  
"The modernization program, also, was the first step towards electric vehicles. So, maybe, we will eventually move there. But we have to fix our supply of renewables," he told reporters on the sidelines of a Department of Agriculture event in Manila.  
"What the experts are saying is that if the goal is related to climate change, even if you use electric vehicles and you charge using power from a coal-fired plant, it defeats the purpose… you just transferred the pollution a bit. That's an improvement but that doesn't help climate change," he said in mixed English and Filipino.  
In modernizing PUVs, the government needs to "look properly at what the real timetable is for the introduction of electric vehicles," Mr. Marcos said, noting that green energy sources only account for 30% of the Philippines' power mix.   
Mr. Marcos said the government's modernization program for PUVs must be enforced "in a different way," noting that it was "poorly implemented."  
"On the issue of modernization, I think we should do that. However, based on my study, I don't think the law was implemented well."  
Transportation Secretary Jaime J. Bautista, meanwhile, told reporters in a separate event that the franchise of consolidated traditional jeepneys can be further extended after the revised Dec. 31 deadline.  
It's possible to extend it… if we need to extend it and the operators comply with the requirements, then we'll have no choice but to extend their franchises," Mr. Bautista said in mixed English and Filipino.   
Mr. Bautista also assured that the old jeepneys will not be phased out until there are enough modern replacements in consideration of the commuters.   
"What I have been saying is we cannot stop the operation of the old jeepneys if the supply (of modern units) is not enough… commuters will be affected," he said.    
Last week, the Land Transportation Franchising and Regulatory Board (LTFRB) issued Memorandum Circular 2023-013 which allowed the provisional authority of public utility vehicles (PUVs) to be extended until Dec. 31, as long as individual operators and drivers are able to join an existing consolidated entity such as a cooperative on or before June 30.  
Operators who fail to consolidate by June 30 will lose their provisional authority, based on the memo.   
Last week, LTFRB Technical Division Head Joel de Jesus Bolano said that 61% of 158,000 jeepneys and 72% of 19,000 UV express units were already consolidated.   
Some transport groups have announced a plan to stage a weeklong strike starting March 6.   
Mr. Bautista has appealed for a dialogue with them to clarify issues on the modernization program.   
Siguro 30-40% ng mga requirements dito sa mga major cities ay halos natapos na ng maraming grupo.  
"This is why we want to have a dialogue with them because the other groups that are ready, already started their operations. I think 30-40% of the requirements in the major cities have been complied with by several groups," Mr. Bautista said. — Kyle Aristophere T. Atienza and Justine Irish D. Tabile