Comelec asked to empower candidates without machinery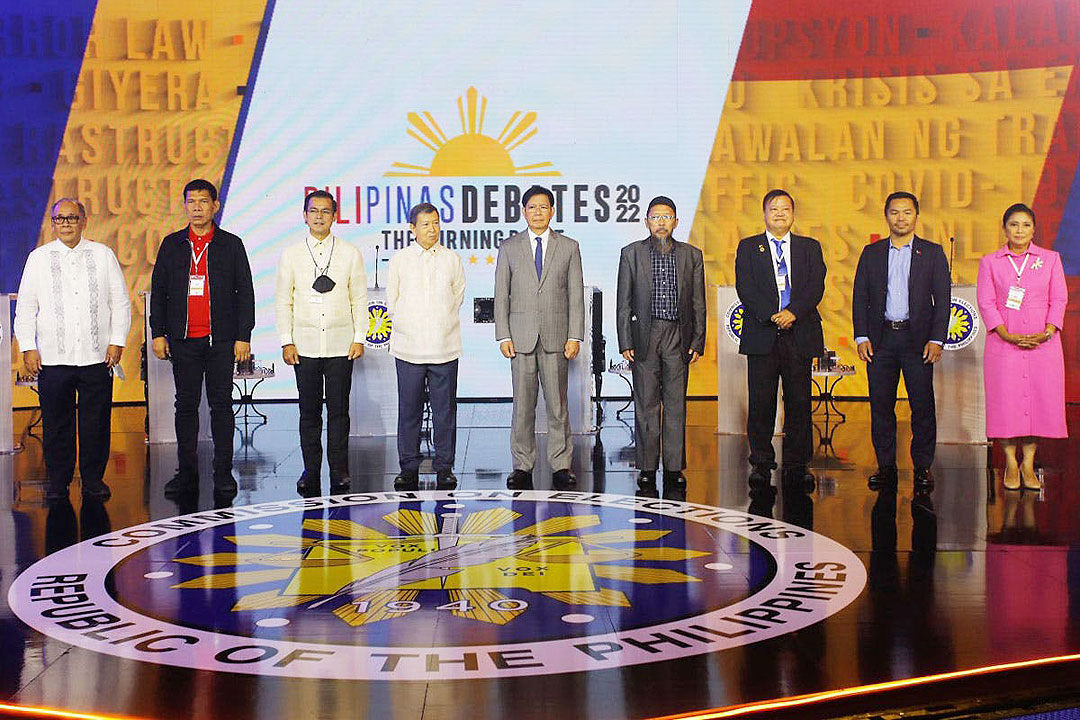 THE COMMISSION on Elections (Comelec) should centralize forums and debates involving presidential and vice-presidential candidates to empower those who don't have the political and financial machinery, according to a presidential contender.
"Comelec should centralize its activities that introduce the candidates to marginalized voters so that billionaires who finance traditional campaigns do not maintain their influence," labor leader and presidential candidate Leodegario "Ka Leody" de Guzman said in a Viber message at the weekend in Filipino.
Election Commissioner George Erwin M. Garcia last week said they might ask Congress to pass a law that will punish presidential candidates who skip national debates.
Comelec earlier said it would ban candidates who snub its debates from live-streamed e-rallies on its Facebook page.
"I agree with the proposal to impose penalties on candidates who do not participate in the forums and activities organized by Comelec," Mr. de Guzman said. "This is a step in the right direction."
Former Senator Ferdinand "Bongbong" R. Marcos, Jr., who is leading in presidential opinion polls, was the only candidate among 10 who skipped Comelec's presidential debate earlier this month. His running mate, Davao City Mayor and presidential daughter Sara Duterte-Carpio also snubbed the vice-presidential debate.
Mr. de Guzman's running mate, Walden F. Bello, earlier called Comelec's punishment for debate skippers weak.
"We need stronger penalties for these people because this is so undemocratic that they are not here," he said at the Comelec vice-presidential debate.
Mr. Garcia earlier said it is difficult to impose more sanctions on candidates who snub debates in the absence of a law.
"We are asking for help from our law department and I cannot add any more to the sanctions because there is no law for it," he said. "Whatever we may impose may be questioned as unconstitutional.
Comelec spokesman James B. Jimenez earlier said the second presidential debate set for April 3 would let candidates discuss topics in greater detail.
Candidates would be asked a general question per segment and in each succeeding portion, the candidates will be divided into groups of three to debate on a topic, he said last week.
Each presidential candidate would be given two minutes to answer each question and 60 seconds for their closing remarks, he added.
The presidential debate was to be held at the Sofitel Harbor Garden Tent in Pasay City. There would still be no live audience except for the companions of the candidates and some journalists.
As of Thursday, Mr. Marcos had not told the Comelec whether he would join the debate.
"The people will suffer because of the indebtedness these candidates have to businessmen and their lobby groups," Mr. de Guzman said. "Those who get elected prioritize the interests of big business, in exchange for the financing and materials they received during the campaign period."
Mr. de  Guzman earlier this month cited the need to reform the party-list system, which he said has been abused by traditional and elitist politicians.
Meanwhile, Comelec had finished printing all 67.4 million ballots for the May 9 national and local elections, it said on Facebook.
About 179,000 ballots were found to be defective and 319,138 were being evaluated, Mr. Garcia said in a Viber message on Saturday. — John Victor D. Ordoñez