Anti-red tape agency to set up Matnog Port single processing shop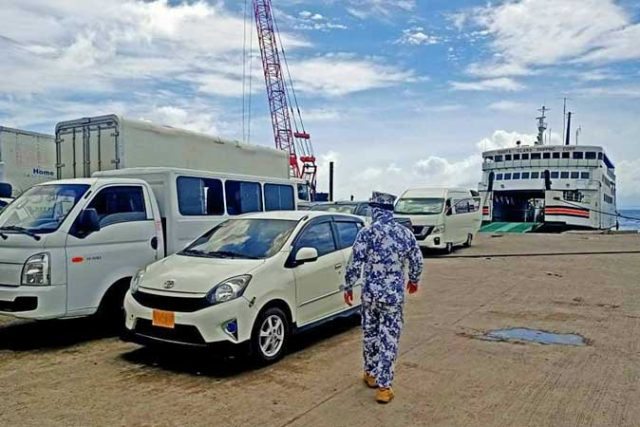 THE ANTI-RED Tape Authority (ARTA) is planning to open a one-stop processing shop at the Matnog Port in Sorsogon by June after receiving complaints from motorists of congestion and under-the-table transactions to get loading priority.   
The Matnog Port in the southeastern tip of Luzon, ARTA said, is considered as a "funnel" to Mindanao. Most cargo being transported between Luzon and the Visayas and Mindanao pass through Matnog.
Cargo trucks are being asked to pay fees of up to P8,000 for a slot in a priority list to board roll-on, roll-off vessels faster, ARTA said in a press release on Tuesday. 
"The complainant further added that the actual fee is supposed to be more or less P3,000 only and that the amount in excess of the P3,000 goes to the fixers and corrupt officials," ARTA said.
"The alleged fixers also reportedly ask passengers for money to buy coffee and snacks."
Officials from at least two shipping lines also alleged that a local government task force has taken over the management of the port, which is under the Philippine Ports Authority. The officials complained that the local government intervention has complicated the flow of port operations, ARTA said.
ARTA Undersecretary Carlos F. Quita said local government units have no jurisdiction over port operations and cargo trucks should not be prevented from boarding vessels if they have the necessary permits.
Local governments charging banned fees on goods transportation may also be investigated under recent guidelines issued by ARTA and other government agencies.
The Philippine Ports Authority, the Philippine Coast Guard, and barge operators will be involved in creating the one-stop shop at Matnog. — Jenina P. Ibañez