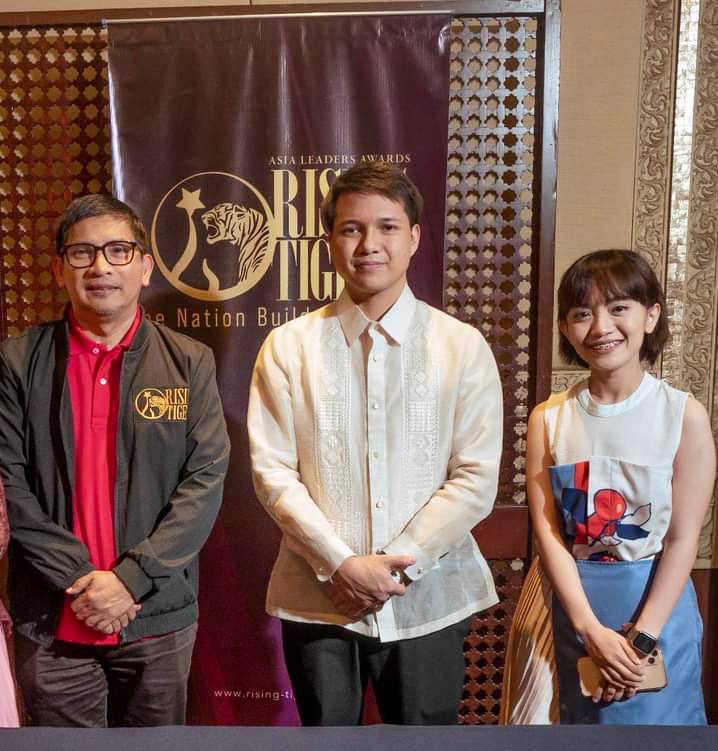 Brian Poe-Llamanzares is now the co-owner of one of the country's leading business magazines, Rising Tigers Magazine.
The most-distributed local magazine right now in National Bookstore caught the attention of this serial entrepreneur.
Mr. Llamanzares' Oracles Media Group will now be adding Rising Tiger Magazine to its portfolio, which already includes other media entities like The Manila Journal, Negosyante News, Rapid News PH, and Alike Magazine.
According to Mr. Llamanzares, "the team is very confident that it will top the market with its innovations and quality of content. The magazine has already perfected its marketing strategy even-though it's still new and will celebrate its first anniversary this March 2023. A lot of big names in the business industry have already confirmed and committed their support. While I'm looking forward to helping the company grow."
Focused on inspiring readers with the profiles of the emerging leaders and captains from different industries, the magazine, which was launched during pandemic, opened up to investors to provide more reach and growth for the company.
"We're really grateful to have Brian as part of our team. I admire his grit and determination, and with him, I am very sure we will be able to reach our goals this year. We are looking forward to all of our future projects together. Rising Tigers Magazine will definitely reach new heights," said Andria Terese Nicolas, vice-president of Tag Media Group.
The magazine is all about motivating the readers. It also aims to help them grow their businesses. Majority of content is all about leadership, while 20% is lifestyle written by socialite Becky Garcia. Entrepreneur Andrew Troy Nicolas publishes the magazine quarterly under Tag Media Group, with planned nine events under his company for this year, which include expos and forums.
"Brian is a valuable asset in the company, and with him we're very confident that the objective will be accomplished fast. He is very aggressive and determined to help out," Robert Laurel Yupangco, Rising Tigers Magazine adviser, added.
---
Spotlight is BusinessWorld's sponsored section that allows advertisers to amplify their brand and connect with BusinessWorld's audience by enabling them to publish their stories directly on the BusinessWorld Web site. For more information, send an email to online@bworldonline.com.
Join us on Viber to get more updates from BusinessWorld: https://bit.ly/3hv6bLA.