No Abueva, Romeo, Perkins and Tautuaa for Gilas in Asian Games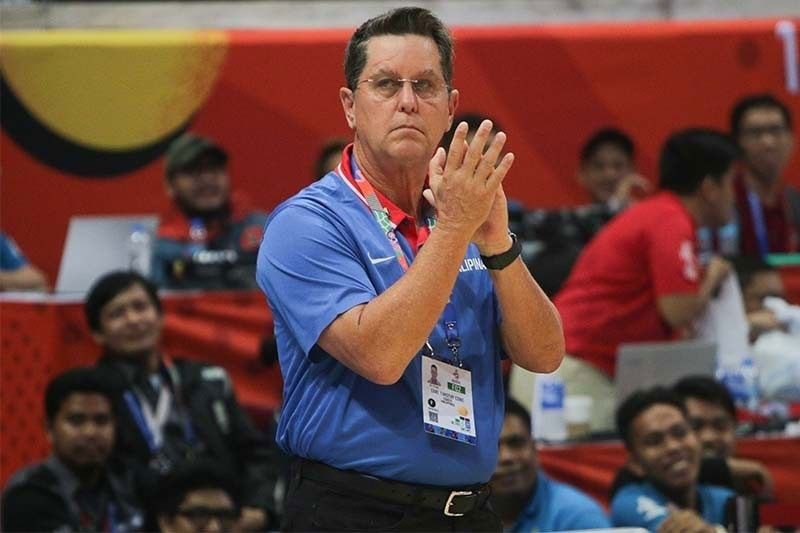 WHILE hoping concerted lobbying efforts for the approval of Tim Cone's original 12 en masse will be fruitful, Gilas Pilipinas devised a contingency plan that should enable it to field a competitive team in the Asian Games in China.
With Calvin Abueva, Jason Perkins, Mo Tautuaa and Terrence Romeo's participation up in the air because of technicality, Filipino basketball officials called up Chris Ross, Arvin Tolentino, Kevin Alas and CJ Perez as possible replacements in case last-minute appeals proved unsuccessful.
Messrs. Ross, Tolentino, Alas and Perez are all part of the 37-man extended pool submitted to the Hangzhou Games organizers, from which the Final 12 should be culled. Messrs. Abueva, Perkins, Tautuaa and Romeo, though, were not in that long list.
Meanwhile, Mr. Cone tapped Marcio Lassiter to take the spot of fellow sniper RR Pogoy, who pulled out due to medical reasons. Mr. Lassiter joined original mainstays June Mar Fajardo, Japeth Aguilar, Scottie Thompson, Calvin Oftana, Chris Newsome, Justin Brownlee and Ange Kouame.
The late additions linked up with the Gilas originals, including Messrs. Abueva, Perkins, Tautuaa and Romeo, at the Inspire camp yesterday, barely a week before plunging into action in Hangzhou.
"From my understanding, we're still finding avenues to get them (Abueva and Co.) in. They're up at Inspire practicing with us until we get that final, final word. We haven't got that final word yet," said Mr. Cone in a presscon with team manager Alfrancis Chua, PBA Chairman Ricky Vargas, Vice Chair Bobby Rosales, PBA Commissioner Willie Marcial and Samahang Basketbol ng Pilipinas President Al Panlilio.
"Marcio replaced Roger and he's on the list so he's sure to go (to the Asiad). But the other four are not sure. If we can take our original four who've been practicing with us, we would prefer to take them because that would balance our lineup. They have size and they know what we want to do. But if that doesn't happen, the new four will step in and as of now they're still trying to catch up. They've got long ways to go but they're trying to catch up with the original seven."
Due to manpower problems, the idea of pulling out was even considered but Mr. Cone said Mr. Fajardo and the players themselves were adamant in carrying out the mission in the Sept. 23 to Oct. 10 Games.
"It's not going to slow us down. We're going to keep moving forward," he said.
"Our goal is to win a gold medal and our focus is what we are doing today. Anything that's thrown at us is not going to change our attitude. We want gold, we're going to pursue gold."
The rejigged Gilas lineup will have seven days to prepare for the opening game against Bahrain on the 26th.
"We have a Plan A — Mr. Tautuaa and others — now there's a Plan B — Arvin and others. But we have a solid seven that have been there since the beginning. So if Plan A happens, that's the best for us. If Plan B happens, we're ready for it," said Mr. Vargas. — Olmin Leyba