At the dawn of UHC, private hospitals brace for long struggle
By Denise A. Valdez, Reporter
THE HOSPITAL UNIT of Metro Pacific Investments Corp. (MPIC) came close to staging a massive initial public offering (IPO) this year worth P83.3 billion — right on the eve of implementing the Universal Health Care Law (UHC).
Asian Development Bank Senior Health Specialist Gerard Servais found it to be an indication of the health sector's growth potential, as "it proves that the private sector is vibrant, because they need money."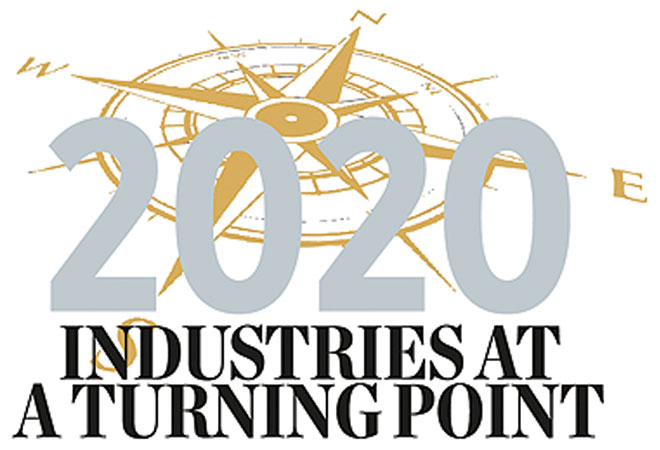 Metro Pacific Hospital Holdings, Inc. (MPHHI) was raising cash to invest in building additional hospitals, cancer centers, clinics and new health care businesses. It would have boosted the company's network of 14 hospitals then (15 now) and several cancer care centers, clinics, laboratories and medical schools.
The offer was widely anticipated — up until it was cancelled. MPIC announced a month before the scheduled offer period that it is deferring the IPO and instead took in a P35.3-billion investment from Kohlberg Kravis Roberts & Co. (KKR) and Singapore's GIC Pte Ltd., the city-state's sovereign wealth fund. The deal was finalized in December.
Is the decision to postpone going public an indication of MPHHI's concerns about cash flow on the eve of UHC — a landmark government program that would demand much from private hospitals?
Maria Corazon C. Consunji, president and chief executive officer of Makati Medical Center (Makati Med), which is part of the MPHHI network, said this was not exactly the case.
"It was always in the discussion with the investors that putting that aside was not because of UHC but because there was a nicer proposition," she said in a Dec. 12 interview, referring to MPHHI's IPO delay.
But she added that although MPHHI did not do the IPO, there are indeed worries about cash flow under UHC.
"It's a little bit alarming for (investors) because there's a lot of unknowns," Ms. Consunji said. "They see your cash flows and everything, but they don't know what will happen when UHC comes… That's a big challenge for investors. So they just have to take the risk."
Under UHC, the government would require private hospitals to allocate at least 10% of their beds for basic or ward accommodation, as indicated in Section 29.7 of the law.
It would also get rid of the "co-payment," or the differential between a private hospital's rate and what the government pays through Philippine Health Insurance Corp. (PhilHealth). Ms. Consunji said under UHC, private hospitals would have to absorb the co-payment costs.
The cash flow concern alarms other private hospitals too, such as St. Luke's Medical Center. Senior Vice-President Benjamin S.A. Campomanes said UHC would increase the base of active PhilHealth members by about 80%, meaning the volume of bad debt may increase by a proportional amount.
"With an 80% increase in potential bad accounts, private hospital profits will likely fall, especially since healthcare providers generally have low margins," he said at the Hospital CEO Forum in Makati City last Dec. 12.
Mr. Campomanes noted it also does not help that PhilHealth already has years worth of payables owed to private hospitals because of technical problems with its claims system.
According to the Private Hospitals Association of the Philippines, Inc. (PHAPi), 170 hospitals are owed P3.4 billion worth of receivables from PhilHealth as of Nov. 18, 2019. To some of these hospitals, the receivables date as far back as 2014.
PHAPi President Rustico A. Jimenez said this concern is what is prompting about 600 hospitals to withdraw their PhilHealth accreditations by 2020.
"During the last (PHAPi) convention (in November), about 600 hospitals were present and signified their intention not to accredit with PhilHealth pending the payment of receivables," he said in a Nov. 26 interview.
Mr. Jimenez said unlike bigger hospitals such as Makati Med and St. Luke's which can survive when unpaid by PhilHealth, smaller private hospitals run the risk of losing operating cash if receivables are delayed for months.
"We are not against Universal Health; we want to cover all patients. But they should consider that private hospitals do not have funding from the government. Where will we get the funds to support Universal Health if they will not pay us on time? Chances are these hospitals will go bankrupt," he said.
UHC has an ambitious dream for free healthcare, from check-ups to accommodation. Ms. Consunji, Mr. Campomanes and Mr. Jimenez all agree the government is going in the right direction in wanting to increase access to healthcare.
But for them, timing is important for pursuing a big revolution such as UHC, as it would demand much from both the public and private sectors in terms of reshaping how healthcare works. Primarily, the law wants healthcare to be preventive rather than reactive by promoting primary care and assigning a primary care provider for every Filipino.
"Yung prevention na sinasabi ng UHC (The promotion of prevention that UHC wants is) very good. But I think there are a lot of things that need to be changed. The only challenge is the quickness of this, because this is a few (months). February they signed (the law), then October (they released the implementing rules and regulations). You can't change a system in six months or even one year," Ms. Consunji said.
Mr. Jimenez added: "We are telling them, 'Do not implement it immediately. Talk to us.' Because all the amendments that were supplied by us were not included in the IRR. So what will happen to the implementation if you do not follow our suggestions? You will fail, definitely."
Jeremy Lim, co-director of Leadership Institute for Global Health Transformation at the National University of Singapore School of Public Health, said there a "political price to pay" for UHC to be sustainable.
Speaking at the Hospital CEO Forum on lessons on UHC implementation in Asia, he said it is "unfortunately the karma of any funding agency like PhilHealth to struggle."
"The first rule of health economics is scarcity. There will always be much more demand than there will be supply. And that, unfortunately, is the reality moving forward. The financier will always have this challenge of how to balance. We see almost everyone has stumbled here and there," he said.
He also said hospital CEOs will have to figure out a way to deal with cash flow challenges and pricing pressures as "these will not go away."
"No matter the economic volatility… UHC implementation and sustainability, from a political point of view, will always remain. There is no country in the world other than America that has walked into UHC and wanted to walk out… Every other country has embraced UHC and said it is morally and nationally the right thing to do," Mr. Lim added.
PhilHealth acknowledges it has to work to repay private hospitals for the years of receivables it has not distributed to claimants.
Speaking at the Hospital CEO Forum, PhilHealth Area Vice-President for South Luzon and NCR Gregorio C. Rulloda said the agency is committed to "craft settlement of our obligations to our partner hospitals."
But PhilHealth President Ricardo C. Morales, in a briefing in October, noted it is a "cheap stunt" to threaten withdrawing from accreditation as it is "putting the public in a predicament which they don't deserve."
Despite the uncertainty about what will happen once UHC is in full effect, some private sector entities are positive about how it will change healthcare in the Philippines. For instance, Ayala Healthcare Holdings, Inc. (AC Health) has become more bullish on the industry because of UHC.
"I think it's made us more excited to invest in the space… Anytime there's an industry that has enabling regulatory frameworks… when you're opening up an industry for more awareness and more utilization, it's always good for private sector participants," AC Health President and Chief Executive Officer Paolo Maximo F. Borromeo said in a Nov. 21 interview.
Operating as the health unit of Ayala Corp. with 70 FamilyDoc clinics and pharmaceutical operations, AC Health is looking to increase its investments moving forward in light of UHC.
"It's an industry that is very exciting for us as a group. We think it has very big long-term potential. And so I think we'll look to continue investing where we can help address gaps in the system," Mr. Borromeo said.
But it doesn't ignore the fact that beyond just money, there's a need for a lot more beds and medical professionals for UHC to take effect. PhilHealth's Mr. Morales agrees with this, thus the government's decision to do a "gradual rollout" for UHC to cover 33 sites first by 2020.
Mr. Campomanes of St. Luke's believes the government has to work closely with the private sector for an efficient implementation of UHC. "There are few hospital beds. Some cities and towns would have only a private hospital. So what happens then if someone gets sick? You need to admit," he said.
Makati Med's Ms. Consunji also said what the private hospitals can do is rationalize expenses to increase absorptive capacity for bad debts. "Decrease your costs because there's no other way… Then maybe in the future, capital expenditure in terms of machinery. Maybe you'll have to be more careful in buying," she said.
But to give stakeholders a sense of "solidarity" in the midst of all the uncertainty, Mr. Lim said almost all countries that implemented UHC are struggling with it, and that is the normal thing to happen.
"The good news about UHC is there are no real experts. Everyone is struggling. There is a lot of solidarity, a lot of comfort in that the whole world is struggling with you. And we will continue to struggle until the end of time because UHC will never be finished," he said.
"It is a journey, and it is important to appreciate that in this journey, the secret is not to not fall, but to fall forward. Because we will definitely fail in some areas, but we have to fail quickly, learn, and move forward in the right direction."