Real estate's prospects and opportunities in 2023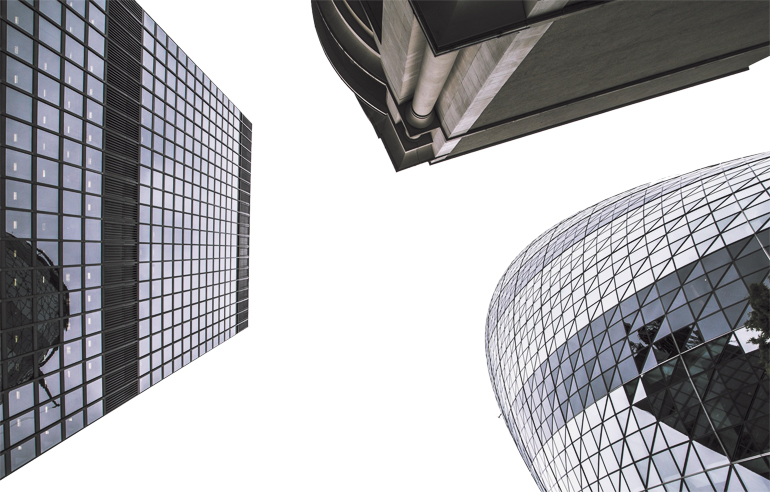 By Chelsey Keith P. Ignacio, Special Features and Content Senior Writer
Rising up from the impacts of the COVID-19 crisis, the property market in the country is generally projected to have bright prospects to rebound further this 2023.
The Philippine economy registered a 7.6% growth last year. This expansion, the country's fastest in over 40 years, could be a "positive signal" for the property market, according to Colliers. This is because the market reflected the boom-bust cycle of the country's economic output in the previous decades. Such economic growth is expected to support the office and residential markets.
After recording a net takeup of 110,500 square meters (sq.m.), a February report by Colliers expected the office market to reach a net absorption of 228,000 sq.m. in 2023. The demand is seen to be driven by healthcare, logistics, telecommunications, finance, government, and shared service segments.
Meanwhile, Colliers noted 750,300 sq.m. of new office spaces in 2022. This year, it expected the new supply to reach 641,000 sq.m., with the Ortigas Central Business District and Quezon City projected to cover nearly half of this. Following these new spaces, the firm foresees vacancy to expand to 20.2%.
"The country's office market is seeing uneven but steady recovery, supported by sustained transaction activity in Metro Manila and provincial locations becoming a mainstay in locators' portfolios," Kevin Jara, associate director for office services-tenant representation at Colliers Philippines, said in the firm's report published on Feb. 2.
In the residential segment, Colliers expected the project completions to slow down this 2023 from the year prior. It saw 9,000 units completed in 2022, then a new supply of 3,540 units is expected in 2023. Almost half of the new supply this year is likely to be in the Bay Area and Fort Bonifacio.
Colliers expected 3,840 units on the residential demand side in 2023. Meanwhile, the recovery of office leasing and tempered completion of condominiums this year are seen to support the drop in vacancy to 17% from last year's 17.6%.
"We see continued queries from expatriates while demand from local employees has been raising rents in major business districts such as Makati, Fort Bonifacio, and Ortigas," Colliers Philippines Director for Research Joey Roi Bondoc shared in a report.
Meanwhile, as tourism also recovers, occupancy in the hotel segment is projected to pick up in 2023. On average, hotel occupancies reached 55% in Metro Manila in the second half of 2022, expanding from the 47% recorded in the first half, according to Colliers. This 2023, anticipating more foreign visitor arrivals and the local staycation market's continued growth, Colliers projected average hotel occupancy in Metro Manila to breach 60%.
Colliers also expected a record-high of new 4,140 hotel rooms in 2023. And between this year to 2025, the firm projected that 42% of new hotel supply in Metro Manila would be made up of foreign brands.
Consumer traffic and purchasing power are also seen to rise, hence more foreign and local retailers are expected to take advantage by covering physical mall spaces this 2023, according to a Colliers report in December. Meanwhile, the firm projected a new 448,900-sq.m. retail space this year, thus vacancy is forecasted to marginally increase to 17%.
Colliers considered that brick-and-mortar shopping would likely be complemented by online shopping, which would continue to be popular among Filipino consumers.
In the industrial segment, Colliers expected fast-moving consumer goods (FMCG), third-party logistics, e-commerce, and agro-industrial locators to lead the takeup in 2023, having done so in the previous year.
A new industrial supply of 132 hectares (ha.) is expected in CALABA (The Cavite, Laguna, Batangas corridor) in 2023-2024, as three industrial parks in Batangas and Laguna are anticipated to be completed; while 243 ha. of industrial supply would rise in North-Central Luzon in the said period.
"Over the near to medium term, the sector's growth is likely to be supported by investments from new trade deals and the emergence of new industries including the electric vehicle (EV) industry," Colliers' Mr. Bondoc noted in the February report.
Opportunities
Buoyed by the economy reopening further, there are several opportunities seen for real estate segments to leverage.
Opportunities in the office segment might reside in flexible workspaces within and beyond Metro Manila, as such spaces would likely play an important part in post-pandemic operations of tenants, according to Colliers. The firm reported that flexible workspace vacancy in the capital region decreased from 41% in 2020 to 11.9% in end-2022.
Furthermore, the firm recommended developers to tap opportunities beyond Metro Manila, having noticed growing inquiries from outsourcing firms in Iloilo, Bacolod, Bulacan, and Laguna. Developers should also look into prospective demand in the areas touted to comprise high potential to become digital cities, such as Iligan, Dagupan, Urdaneta, Malolos, General Santos, Tarlac, Cabanatuan, and Puerto Princesa.
For the opportunities in the residential segment, developers should look at how the pandemic altered the homebuyers' preferences.
"In the residential real-estate aspect, we now see that the shift to horizontal living spaces is no longer a pandemic fluke but has become the choice for many Filipinos. Since we all know that there's barely any more space in Metro Manila, this will now translate to strengthening real estate and property in more places," Pammy Olivares-Vital, president and chief executive officer of Ovialand, Inc., told BusinessWorld in an email.
"Matched by the aggressive infrastructure plans of the government to make more regions accessible, I believe developers and individuals alike will be grabbing the opportunity to purchase strategic real estate, causing real estate prices to appreciate faster," she added.
Ms. Olivares-Vital also noted that Filipinos have begun to reconsider their residence by valuing time and quality of life more, instead of being in the vicinity of urban spaces.
"I would say it is a shift in direction, that the opportunity to develop in suburban Metro Manila will provide a great opportunity not just for developers but for the end-users as well," she said.
Likewise, Colliers encouraged developers to emphasize features that serve the post-pandemic preferences. These include, according to its Q3 2022 Residential Survey, condominiums with good ventilation, and green and open spaces, as well as developments with green and sustainable features. The firm also recommended amenities that enable residents to work from home or multi-task.
Meanwhile, to support the recovery of the hotel segment, Colliers highlighted the importance of developing and modernizing more airports, which could also improve the attractiveness of hotel REITs (real estate investment trusts). The firm also encouraged the development of new hotels in key locations beyond Metro Manila.
And to draw more foot traffic to the malls, Colliers suggested that operators should reactivate their event spaces or activity centers and organize events. They should also maintain putting regular sanitation and other health and safety protocols in place, especially in crowded retail spaces.
The firm recommended developers to consider diversification in building industrial parks and facilities to accommodate a range of locators from different industries such as FMCG, logistics, automobile parts, and electronics, especially as they have recently taken big-ticket investments from locators that occupied industrial spaces in Central and Southern Luzon.
The challenge
The effects of the potential recession in the United States and the Russia-Ukraine conflict could be a risk. But for Ms. Olivares-Vital of Ovialand, the economic state in the US could be a crisis or opportunity, as it could push more equity or capital to be directed to Asia and translate to fresh funds or investments in the Philippine economy.
She added that it has yet to be seen whether China's new attitude towards COVID-19 would be relentlessly pursued.
The Philippines also still needs better food security and strategic alliances to make certain that the cost of living would not exceed the income of Filipinos.
"All these factors can contribute to a weakening spending power of Filipinos, which will impact not just the property market but across all industries," Ms. Olivares-Vital said.
Nonetheless, after the pandemic's impact on real estate in the past years, Ms. Olivares-Vital held that the industry would keep its resilience.
"After the period of 2020-2022, I believe that real estate and property will continue to remain resilient — especially if the property involved has value — in terms of location, usability, and relevance to the market," she said.
"The world will never be free from calamities, economic disruptions, wars, etc., but humanity continues to live. So, the considerations [for property investors] continue to be the same: evaluate your finances and prioritize investing wisely early; find real estate that will still have value appreciation that you can benefit from; and lastly, as an investor, make sure to invest in developers that have experience and the ability to deliver," she added.