Growing business commitment in accelerated race to net zero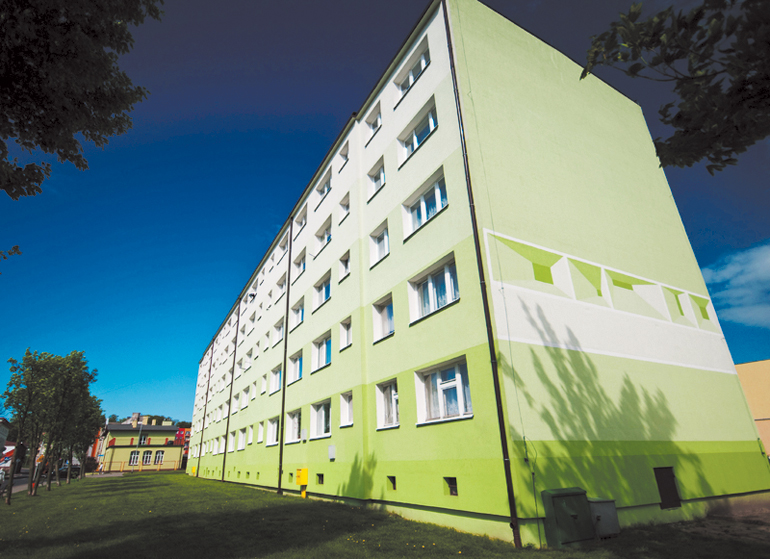 More than a mere move, the effort of businesses towards achieving net-zero carbon dioxide emissions or carbon neutrality is now seen more as a race to mitigate the heightening impacts of climate change. For over two years, more and more businesses have stepped up to do their share in assessing, reducing, and offsetting their carbon emissions.
According to its 2021 annual report, 2,253 companies covering over a third of global economy market capitalization were working with the Science Based Targets initiative (SBTi), a global body that enables businesses to set emissions reduction targets in line with the latest climate science. This is a large acceleration compared to 918 companies recorded in 2020.
SBTi added that companies with approved targets are reducing emissions at an accelerating pace. In 2020, these companies collectively reduced scope 1 and 2 emissions by 12%, which resulted in a total-emissions decrease of 29% between 2015 and 2020, compared to a 25% reduction between 2015 and 2019.
Scope 1 emissions cover direct emissions from owned or controlled sources, while scope 2 emissions cover indirect emissions from the generation of purchased electricity, steam, heating, and cooling consumed by the company.
"An annual 4.2% emissions reduction is required for 1.5°C-aligned science-based targets. A typical SBTi-approved company has been even more ambitious than the 1.5°C trajectory, with a linear rate of 8.8% scope 1 and 2 reductions a year during the period with approved targets," SBTi added in its report.
The previous years have also seen corporations going public with their net-zero ambitions.
The Climate Pledge, co-founded in 2019 by Amazon and Global Optimism, has been inviting well-known companies to reach net-zero carbon emissions by 2040, or 10 years ahead of the United Nations' timeline.
As stated on their website, signatories to the said pledge must agree to measure and report greenhouse gas (GHG) emissions on a regular basis; implement decarbonization strategies in line with the Paris Agreement through real business changes and innovations; and neutralize any remaining emissions with additional, quantifiable, real, permanent, and socially beneficial offsets.
Since last March, The Climate Pledge has had more than 300 signatories. Among the companies that joined this pledge are consumer electronics retailer Best Buy, technology companies IBM and Microsoft, consumer goods companies Procter & Gamble and Unilever, software company Salesforce, wireless network operator Verizon, container shipping company Maersk, enterprise software developer SAP, and connected car and audio services brand HARMAN.
Investors and companies have also grouped together for Climate Action 100+, which is considered the world's largest investor engagement initiative on climate change. The initiative has 615 signatories as of 2021, accounting for a record US$65 trillion in assets under management.
"These investors are engaging with 167 of the world's biggest listed corporate emitters and driving faster corporate climate action in line with the global goal of reaching net-zero emissions by 2050 or sooner," Climate Action 100+ said in its 2021 Progress Report.
The report also highlighted companies' faster and more ambitious climate commitments resulting from investor engagement through the initiative.
Bloomberg New Energy Finance analysis from September 2021, which builds on Climate Action 100+'s Net-Zero Company Benchmark, found that 111 focus companies have set net-zero targets for 2050 or before, compared to just five in 2018 after the initiative's launch.
"To demonstrate the scale of impact, it is estimated that these net zero targets — which Climate Action 100+ investors have played a significant role in securing — will reduce GHG emissions by 9.8 billion metric tons annually by 2050, roughly equivalent to China's annual emissions," the initiative added.
Philippine companies have also stepped up to join the global race to net-zero targets.
In October last year, Ayala Corp. announced its pledge to work towards achieving net zero carbon emissions by 2050. Each business unit of the group is expected to have its own regularly-updated net-zero roadmap.
Moreover, Globe Telecom, Inc., which is under Ayala Corp., is the first Philippine company that committed to the SBTi. More recently, Globe was included in the list of top 200 Climate Leaders in Asia Pacific, based on a special report developed by the Financial Times, Nikkei Asia, and Statista.
Among Globe's initiatives in reducing its GHG emissions, it has deployed over 8,500 green network solutions such as fuel cell systems, direct current-hybrid generators, free cooling systems, and lithium-ion batteries.
In line with the multinational's push, Nestlé Philippines is targeting net-zero as well by 2050. The company seeks to achieve the target by switching to renewable energy and implementing circular economy practices.
Office developer NEO, meanwhile, has achieved five-star certifications for net-zero carbon energy in three of its buildings under the Philippine Green Building Council's Advancing Net Zero Philippines Program, which verifies a development's net-zero carbon energy emissions.
Both Nestlé Philippines and NEO are supported by power distribution company AboitizPower in their net-zero targets. Both companies use 100% clean and renewable energy from AboitizPower's MakBan geothermal power plant.
Last August, building materials company Cemex Philippines announced its plan to be a net-zero company by 2050. It also introduced in its portfolio a new low-carbon and eco-friendly product line.
In just a few years, triggered by the coronavirus pandemic, targeting net zero is now more seriously considered by organizations. Yet, with all the commitments and plans, achieving net-zero seems to be a starting point for better goals.
Economics researcher Oliver Miltenberger of the University of Melbourne and environmental policy expert Matthew D. Potts of the University of California, Berkeley stressed that while the world can keep global warming in check if emissions reach net-zero by 2050, there is still a need for GHG removal beyond net-zero emissions targets. The "real act of climate cleanup" is thus seen to only begin when more than net-zero emissions are eliminated.
"While net zero is a critical step toward addressing climate change, it must be achieved smartly. And, importantly, it can't be the end goal," the researchers wrote in The Conversation. — Adrian Paul B. Conoza