Medal opportunities for gymnast Caloy Yulo at worlds this weekend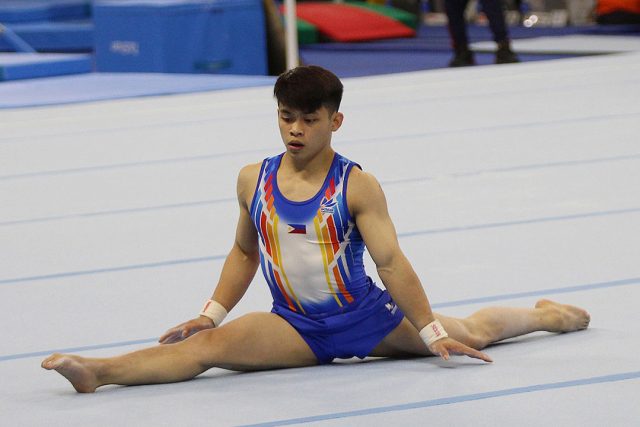 FILIPINO gymnast Carlos "Caloy" H. Yulo has a number of opportunities to win medals at the 50th International Gymnastics Federation (FIG) Artistic Gymnastics World Championships in Japan following a solid showing in the men's all-around qualifiers on Wednesday night.
Twenty-one-year old Mr. Yulo, who represented the Philippines in this year's Olympic Games, advanced to the finals of three events in the ongoing gymnastics meet happening at the Kitakyushu City Gymnasium.
Mr. Yulo is through to the finals of the floor exercise, where he is the defending champion, as well as in the parallel bars and the vault.
The Philippine bet landed in the top eight in each of the three events to book his place in the medal round.
He topped the floor exercise with 15.166 points, ahead of Italy's Nicola Bartolini (14.966) and Japan's Minami Kazuki (14.966).
It is the same event that he ruled in 2019 in Stuttgart, Germany, which also secured him a spot in the 2020 Tokyo Olympic Games.
The finals of the floor exercise in the 2021 Artistic Gymnastics World Championships is set for Saturday.
Mr. Yulo also topped the qualifiers in the parallel bars with 15.566 points, ahead of China's Zhang Boheng (15.300) and Hu Xuwei (15.233).
He placed third in the vault with 14.808 points.
The finals for both the parallel bars and vault are on Sunday.
Mr. Yulo made it known that the world championships is part of his redemption tour after a disappointing showing in the Tokyo Olympics where he only qualified for one event (vault). — Michael Angelo S. Murillo