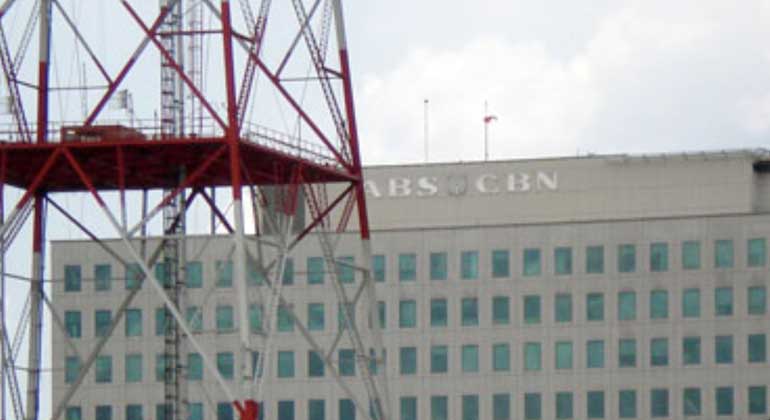 HOUSE SPEAKER Alan Peter S. Cayetano said he would meet with the House committee chair on legislative franchises, Rep. Franz E. Alvarez, on Monday or Tuesday to determine whether the lower chamber should have an "administrative hearing" on ABS-CBN Corp.'s franchise issue.
He told reporters on Thursday that the "meeting or hearing" would clarify the instructions to the National Telecommunications Commission (NTC). He added that ABS-CBN would not shut down unless Congress denies its franchise renewal.
"Walang dahilan magsarado ang ABS unless hindi ma-grant ang franchise. So while we're deciding, walang dahilan na magsara," he said.
(There is no reason for ABS-CBN to shut down unless its franchise renewal is not granted. So while we're deciding, there's no reason for its closure.)
On Wednesday, Justice Secretary Menardo I. Guevarra said the letter of the House of Representatives authorizing the NTC to issue a provisional authority to ABS-CBN once its franchise expires is enough for the regulatory agency.
He added that a similar resolution from the Senate would be "better."
"It doesn't really matter if it's only the House franchise committee who has given that authorization to the NTC. From a legal standpoint, that's substantially better than mere customary practice or established precedents," he told reporters in a mobile-phone message.
"But a similar resolution from the Senate will provide a tougher armor to the NTC in the event of a legal challenge," he added.
In the chance interview with Mr. Cayetano, he also told reporters that the House Joint Resolution (HJR) seeking to extend the media network's franchise was "not needed" because it would "create more issues and more problems." He said if the joint resolution is heard, it would give rise to more arguments.
Cebu Rep. Raul V. Del Mar filed HJR 28 on Feb. 18 seeking to extend ABS-CBN's franchise until the 18th Congress ends or in June 30, 2022. Cagayan de Oro Rep. Rufus B. Rodriguez filed HJR 29 on Wednesday seeking to extend the media network's franchise for one year or until May 4, 2021.
"Ang message ko lang (My message is), we're not taking any chances here but nor are we letting ABS off the hook just like that because it's not about the President," Mr. Cayetano said. "It's really about the responsibility of a network if we give them a 25 year franchise."
Meanwhile, Albay Rep. Jose Maria Clemente S. Salceda said that ABS-CBN's franchise "most likely" would be renewed.
He said if the franchise of the Catholic Bishops' Conference of the Philippines (CBCP) was approved at the House, that of ABS-CBN will also be cleared, he told reporters on the sidelines of the Makati Business Club meeting on Thursday.
Republic Act No. 11319, which extends CBCP's legislative franchise for another 25 years, lapsed into law in July 2019 after President Rodrigo R. Duterte did not act on the bicameral conference committee report.
"Like the renewal of the franchise of CBCP, which would have been more problematic given the more antagonistic relationship between the administration and the Church … I would expect that the ABS-CBN franchise, using the same process, will be renewed," Mr. Salceda said.
Currently, 11 bills are pending in the House committee on legislative franchises seeking to renew the franchise of ABS-CBN.
ABS-CBN's franchise will expire on May 4, 2020. Congress has six session days left before it adjourns for its Easter recess on March 13. — Genshen L. Espedido and Vann Marlo M. Villegas