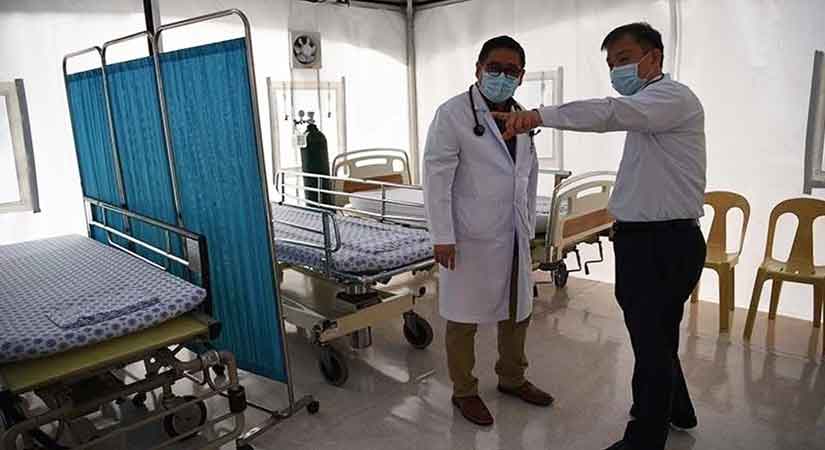 VERIFICATION solutions provider TrueProfile.io is offering the government access to its database of verified healthcare professionals in recruiting workers to fight the spread of coronavirus disease 2019 (COVID-19).
"To respond to the growing need for healthcare professionals, TrueProfile.io will grant authorities and regulators access to its database of over 24,000 healthcare professionals and nurses from all over the world, 93% of whom are willing to be relocated to areas where demand for frontliners is highest. Employers can source verified medical workers online through TrueProfile.io Recruiting, which can be accessed through TrueProfile.io's website," TrueProfile said in a statement Thursday.
The company is part of the Dubai-based DataFlow Group, which specializes in verification solutions.
TrueProfile enlists healthcare professionals for free. Members also receive discounted verification packages from the company.
"(This will) enable them to authorize their credentials and move to crucial response areas sooner. In line with its aim to reinvent modern hiring practices through verification solutions, TrueProfile.io commits itself to providing manpower to partnering countries in response to the developing pandemic," it said.
In the Philippines, the COVID-19 alert level has been raised to code red sublevel 2, which means there has been community transmission with infections increasing.
As of March 29, nearly 700 health care workers have signed up to be assigned to three government hospitals which will exclusively treat COVID-19 patients, the Health department said in a statement.
President Rodrigo R. Duterte locked down Luzon on March 17, suspending classes and public transportation in order to contain COVID-19.
The lockdown, formally known as enhanced community quarantine, bars people from leaving their homes except to buy food, medicine and other basic goods, in a bid to slow the spread of the virus and prevent the healthcare system from being overwhelmed. — Arjay L. Balinbin