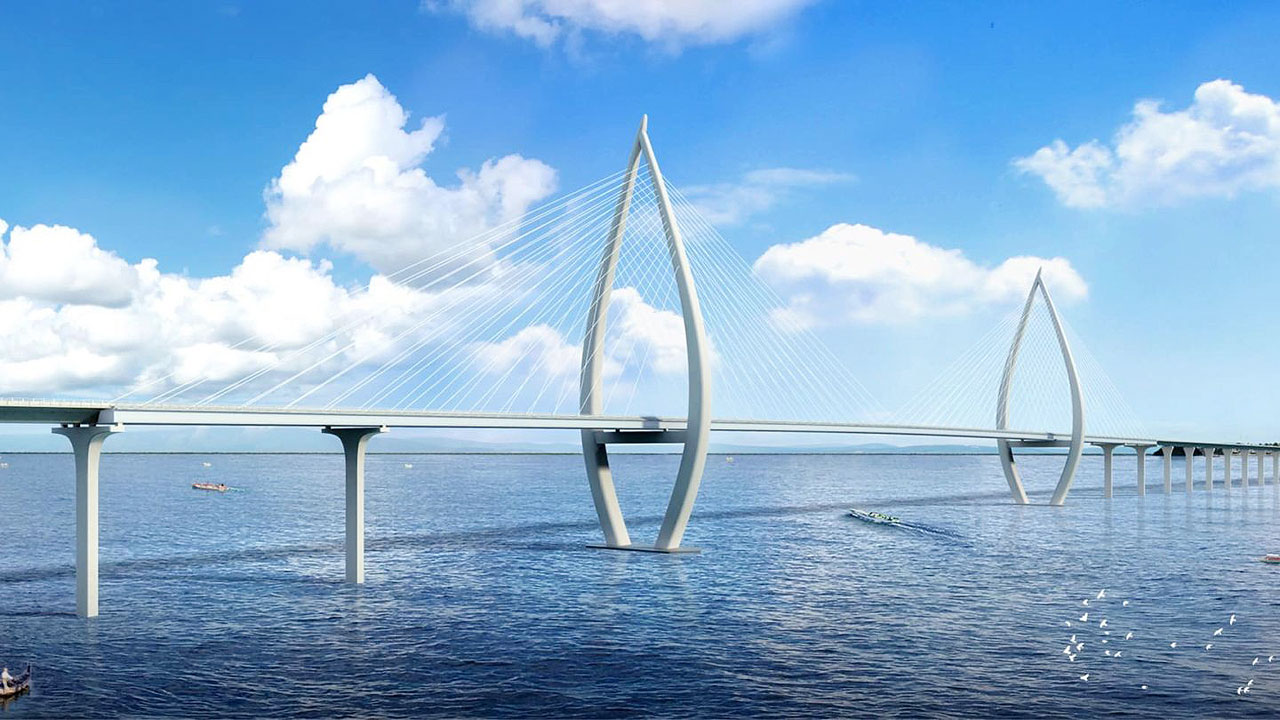 THE Department of Finance (DoF) said the Philippines has exchanged loan documents with the Korea-Economic Development and Cooperation Fund to finance preliminary studies on the Panay-Guimaras-Negros Island Bridges Project.
In a statement on Wednesday, the DoF said Finance Secretary Carlos G. Dominguez III represented the Philippines in the document exchange. The $56.6-million loan, the agreement for which was signed last month, will fund preliminary design, detailed engineering design, and procurement assistance activities. 
The bridges project "involves the construction of two sea-crossing, four-lane bridges spanning 32.47-kilometers (km) combined — including connecting roads and interchanges — that will connect the islands of Panay, Guimaras and Negros in Western Visayas," the DoF said.
The project is a component of the government's "Build, Build, Build" infrastructure program.
The 40-year loan charges zero interest, but collects a 0.1% service charge per disbursement. The lender has granted a 10-year grace period.
Construction of the bridge project, which will cost an estimated P187.54 billion, is expected to start by 2025, with engineering services to begin sometime this year.
In a separate statement, on Wednesday, the DoF said Mr. Dominguez, who is in Tokyo, raised the possibility of further loans from the Japan International Cooperation Agency (JICA) to fund the Philippines' climate adaption and mitigation projects.
Mr. Dominguez discussed the prospects of such financing at a meeting with Outgoing JICA President Akihiko Tanaka and his successor, Shinichi Kitaoka.
"Mr. Tanaka expressed his openness to Secretary Dominguez's proposal and said JICA would be willing to explore climate projects in the Philippines targeting specific localities and addressing climate change-related threats," the DoF said.
A study by the Department of Energy and the World Bank indicates the potential for 21 gigawatts  of offshore wind power in the Philippines by 2040, which would account for a projected 21% of energy capacity.  — Tobias Jared Tomas