Senators considering transfer of PhilHealth control to DoF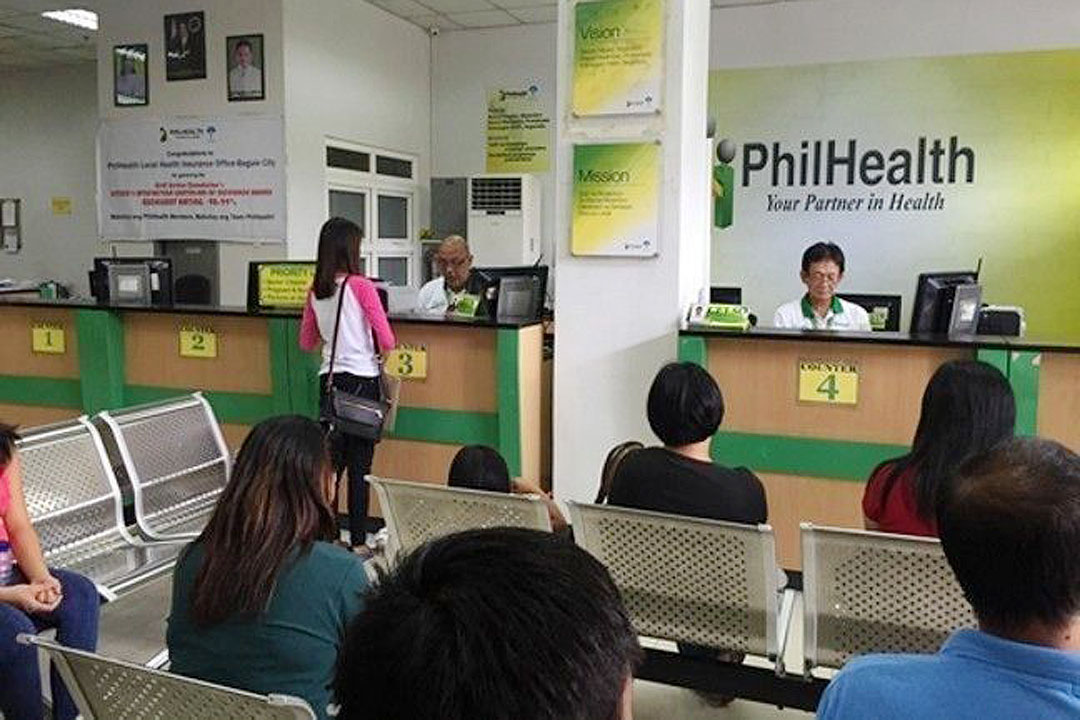 By Alyssa Nicole O. Tan
SENATORS said on Tuesday that they are considering transferring control of the Philippine Health Insurance Corp. (PhilHealth) to the Department of Finance (DoF) in order to better align the government-run health insurer's practices with those of the financial services industry.
The legislators aired the proposal after an association of private hospitals threatened to call a "PhilHealth holiday," in which they will refuse to honor PhilHealth coverage from patients seeking treatment.
"I think PhilHealth should be under the DoF instead of the DoH and should be headed by a finance rather than a health expert (and not) someone who has no background and experience in either field," Senator Panfilo M. Lacson, who is running for President, said in a statement.
PhilHealth deals with health insurance, not health, he said. As such, "we need somebody there who knows how to… manage funds, not a health practitioner."
"It makes perfect sense for PhilHealth to be headed by one who is also adept in finance," Senator Mary Grace Natividad S. Poe-Llamanzares said in a Viber message, noting that it is possible to find qualified managers with backgrounds in both public health and finance.
"More than re-arranging the bureaucracy, it might be more beneficial to just appoint the right person for the job. A true public health and finance expert must be at the helm of PhilHealth, not just any bureaucrat with close ties to the appointing authority," she added.
Senator Juan Edgardo M. Angara, who chairs the Senate Finance committee, also expressed support for the proposal. "The suggestion to have more finance professionals is sound, as well as actuaries and management experts."
PhilHealth, he added, could have been a "game-changer" because of the Universal Health Care law, but it lacks efficiency and proper management. "Sorry to say but PhilHealth is one of the weak links right now in the country's health system."
This year the DoF took over the Philippine Crop Insurance Corp., which was formerly managed by the Department of Agriculture, to bring its costs more in line with financial industry benchmarks, and to expand its coverage to more farmers.
BusinessWorld queried the DoF for comment but it had not replied at the deadline.
At a briefing on Tuesday, PhilHealth said reconciliation talks are now taking place with the Private Hospitals Association of the Philippines, Inc. (PHAPi) in Iloilo to address the latter's concerns.
PHAPi President Jose Rene De Grano had called for a "PhilHealth holiday" as a protest against unpaid claims, with seven Iloilo hospitals taking the lead in moving to reject PhilHealth coverage.
"We will show our support for these hospitals who are cutting ties (with PhilHealth). We are encouraging our members to not accept PhilHealth (claims) starting Jan. 1 until Jan. 5," Mr. De Grano said earlier. PHAPi has over 600 members, according to its website.
PhilHealth said it is working to address problems being raised, after having paid more than P155 billion worth of claims during the pandemic.
It added that around P11.64 billion in claims have been paid to partner hospitals through the Debit Credit Payment Method, a scheme that aims to fast-track the reimbursements.
PHAPi, the state insurer said, should reconsider as "eventually, it will be the Filipino people who will suffer the consequences."
"It is disheartening that some hospitals have to resort to this," according to Senator Maria Lourdes Nancy S. Binay-Angeles in a Viber message. "It is saddening because the issue with PhilHealth has been raised several times under Senate committee hearings yet until now, there is still no clear solution to this problem."
"To be honest, the move for a PhilHealth holiday has been long in coming ever since we found out about the anomalies last year," Ms. Poe said. "We can hardly fault the private hospitals for taking more drastic measures this time around."
Ms. Binay said that this is a "serious matter" that merits an emergency meeting of the PhilHealth board and all cabinet secretaries — not just the representatives.
"PhilHealth and the DoH should get their act together to prevent more hospitals from disengaging," she said, as the coronavirus is still ongoing, and the country has to prepare itself for the possible surge of new variants. 
"What is the use of health insurance if you can't use it? In the end, it is not PhilHealth or the hospitals who will suffer, but the people," Ms. Binay said.