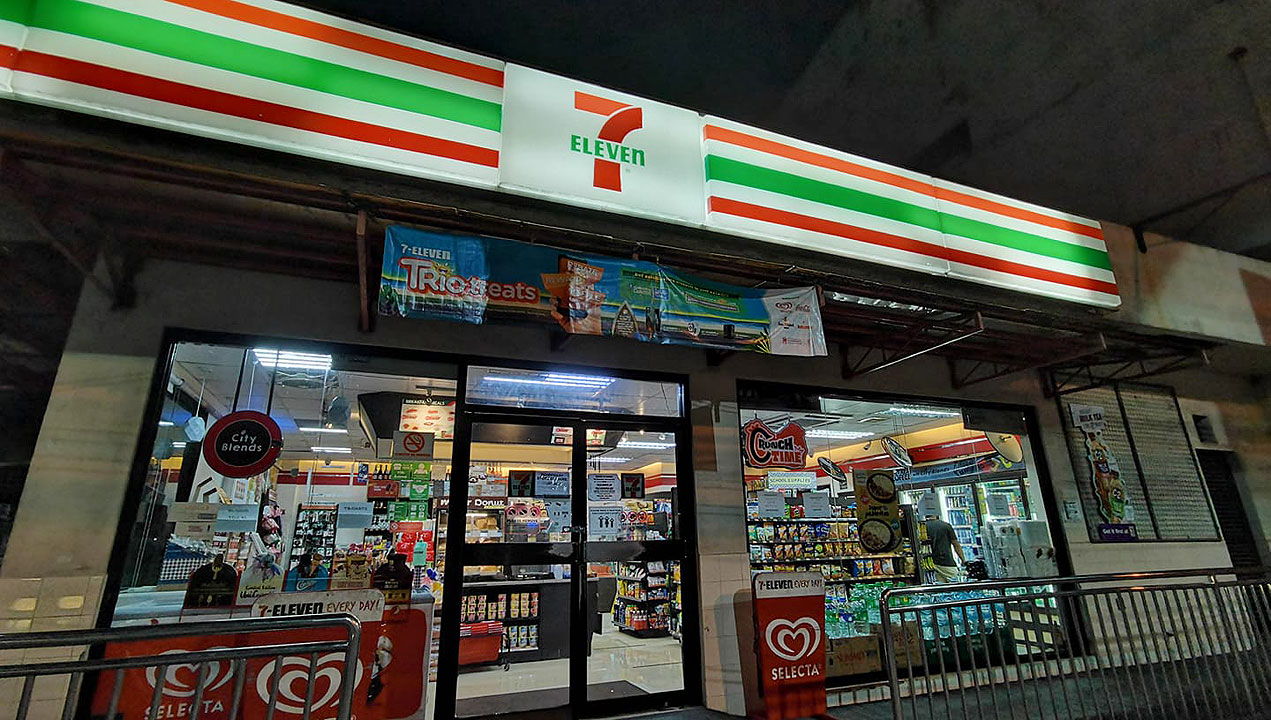 LISTED convenience store operator Philippine Seven Corp. narrowed its net loss by 7.4% in the quarter ending September to P181.1 million from P195.6 million on the back of an improvement in sales.
In a disclosure to the exchange on Friday, Philippine Seven said its improved total sales is due to the increased number of operating stores as well as lower base year effect.
"The slowing rate of decrease in same store sales occurred as the adverse impact of the pandemic already matured," the company said. "The full recovery in sales remains to be dependent on the rate of infection and vaccination efforts."
The listed firm behind 7-Eleven stores said it logged a 3.4% growth in same store sales in the July-to-September period, better than the 25.2% contraction from a year ago.
"This is the first growth in same store sales after five consecutive quarters of negative growth. The downgrade to a lower quarantine alert level and easing of mobility restrictions contributed favorable to increase in sales," the company said.
Same stores sales growth (SSSG) in the second quarter this year contracted by 5.1%, and dropped by 20.1% in the first quarter. The last three quarters of 2020 also posted a negative SSSG, ending 2020 with a contraction of 18.4%.
System-wide sales for the third quarter improved by 10.1% to P11.33 billion from P10.29 billion in the same period last year due to improved SSSG.
Merchandise sales revenues also improved by 9.8% to P10.1 billion. This takes into account retail sales of corporate stores, merchandise sold to franchisees at cost, as well as the merchandise sales of five neighborhood wholesale stores.
For the three quarters ending September, Philippine Seven incurred a net loss of P584 million, inching down from the P585.3-million loss recorded year on year.
The company said its average sales are still less than 80% of its pre-pandemic sales and are "a drag to profitability."
Meanwhile, system-wide sales for the nine-month period declined 2.3% to P33.54 billion from P34.34 billion in the same period last year. Merchandise sales revenues amounted to P28.2 billion, 1.4% less than P28.6 billion from a year ago.
The listed 7-Eleven operator said it ended the period with 3,019 7-Eleven stores, up by 59 branches or 2% compared with the 22,960 stores in the same period last year.
Philippine Seven opened a total of 104 new stores by the end of the third quarter, while it shuttered 63 stores.
"The rate of new store opening is seen to accelerate in the last quarter resulting from the downgrade in quarantine alert level brought about by the declining trend in daily active cases," Philippine Seven said.
Shares of Philippine Seven at the stock market closed unchanged on Friday at P95 per share. — Keren Concepcion G. Valmonte