Peso to move sideways vs dollar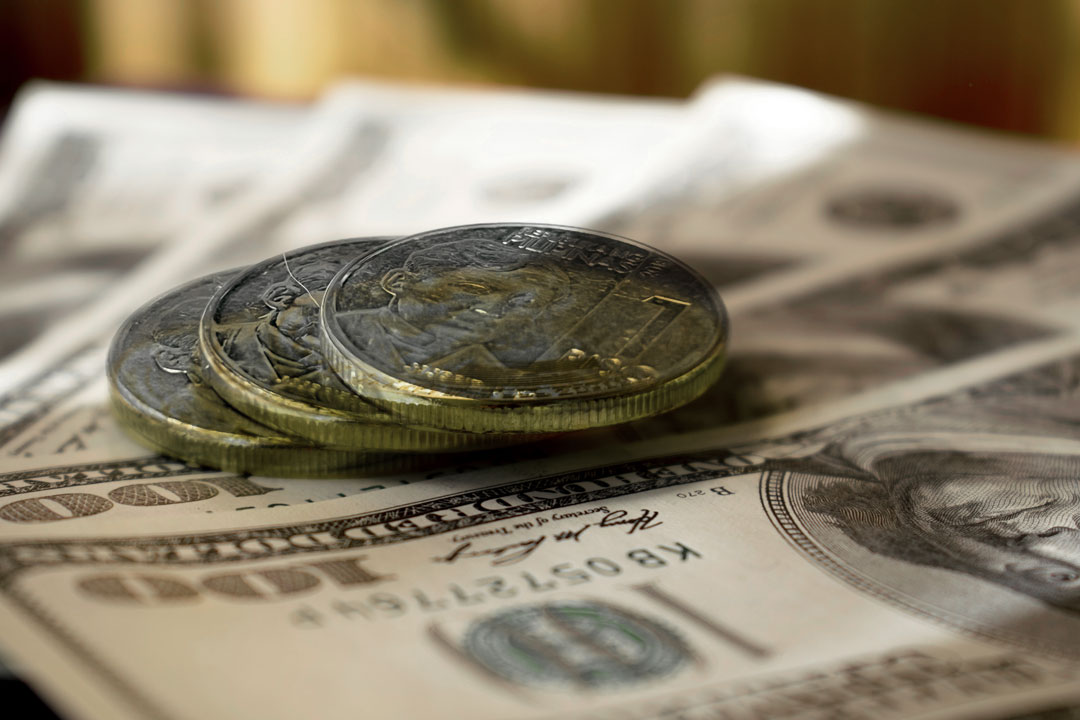 THE PESO may move sideways against the dollar this week ahead of the release of May inflation data, which could affect the central bank's decision this month.
The local currency closed at P55.89 versus the dollar on Friday, strengthening by 37 centavos from Thursday's P56.26 finish, data from the Bankers Association of the Philippines' website showed.
Week on week, however, the peso declined by 10 centavos from its P55.79 finish on May 26.
The local unit opened Friday's session at P56.10 per dollar, which was also its weakest showing. Meanwhile, its intraday best was at P55.89 against the greenback.
Dollars traded dropped to $898.5 million on Friday from the $990.35 million recorded on Thursday.
The peso appreciated after the US Senate passed the bill suspending the debt ceiling, Rizal Commercial Banking Corp. Chief Economist Michael L. Ricafort said in a Viber message.
US President Joseph R. Biden, Jr. on Saturday signed a bill that suspends the US government's $31.4-trillion debt ceiling, averting what would have been a first-ever default with just two days to spare, Reuters reported.
The House of Representatives and the Senate passed the legislation this week after Mr. Biden and House of Representatives Speaker Kevin McCarthy reached an agreement following tense negotiations.
The Treasury department had warned it would be unable to pay all its bills on Monday if Congress had failed to act by then.
For this week, Mr. Ricafort said foreign exchange trading could be driven by May inflation data scheduled for release on June 6, as this could affect the Bangko Sentral ng Pilipinas' (BSP) decision this month.
"Our traders expect the market to look for any BSP signals on whether they will readjust their "pause" stance if ever the US Federal Reserve does commit to another rate hike this month," Union Bank of the Philippines, Inc. Chief Economist Ruben Carlo O. Asuncion said in a report.
A BusinessWorld poll of 15 analysts yielded a median estimate of 6.1% for May headline inflation, near the lower end of the central bank's 5.8-6.6% estimate for the month.
If realized, this would mark the fourth straight month of slower inflation. Still, this would be above the BSP's 5.5% forecast and 2-4% target for the year.
The BSP on May 18 kept its policy rate unchanged at 6.25% for the first time after nine meetings.
Since it began its aggressive monetary tightening cycle in May 2022, the central bank had raised borrowing costs by 425 basis points (bps).
The Monetary Board will next meet to review policy on June 22.
Mr. Asuncion added the US debt limit deal and nonfarm payrolls data could also affect trading this week.
The US dollar rose on Friday after May's nonfarm payrolls report showed employment numbers surged, while traders weighed the merits of the US Federal Reserve possibly skipping a rate hike in June, Reuters reported.
The report showed that payrolls in the public and private sector increased by 339,000 in May. May's jump followed a 253,000 rise in April.
Despite strong hiring, the unemployment rate rose to 3.7% from a 53-year low of 3.4% in April.
The dollar index, which measures the US currency against six others, was last up by 0.435% at 103.980, on track for its largest daily percentage gain since mid-May. On the week, however, the dollar slipped by 0.2%, its biggest weekly decline since early May.
Philadelphia Fed President Patrick Harker said on Thursday it was "time to at least hit the stop button for one meeting and see how it goes."
A day earlier, Fed Governor Philip Jefferson said skipping a rate hike "would allow the committee to see more data before making decisions about the extent of additional policy firming."
The US central bank raised rates by 25 bps for a 10th straight time at its May 2-3 meeting, bringing its key rate to 5% to 5.25%.
It has hiked borrowing costs by 500 bps since March 2022.
The Fed's next meeting is on June 13-14.
Mr. Asuncion expects the peso to trade between P55.80 and P56.40 versus the dollar this week, while Mr. Ricafort sees it moving from P55.60 to P56.10. — A.M.C. Sy with Reuters