DBP sees net profit rise by 17% in Q1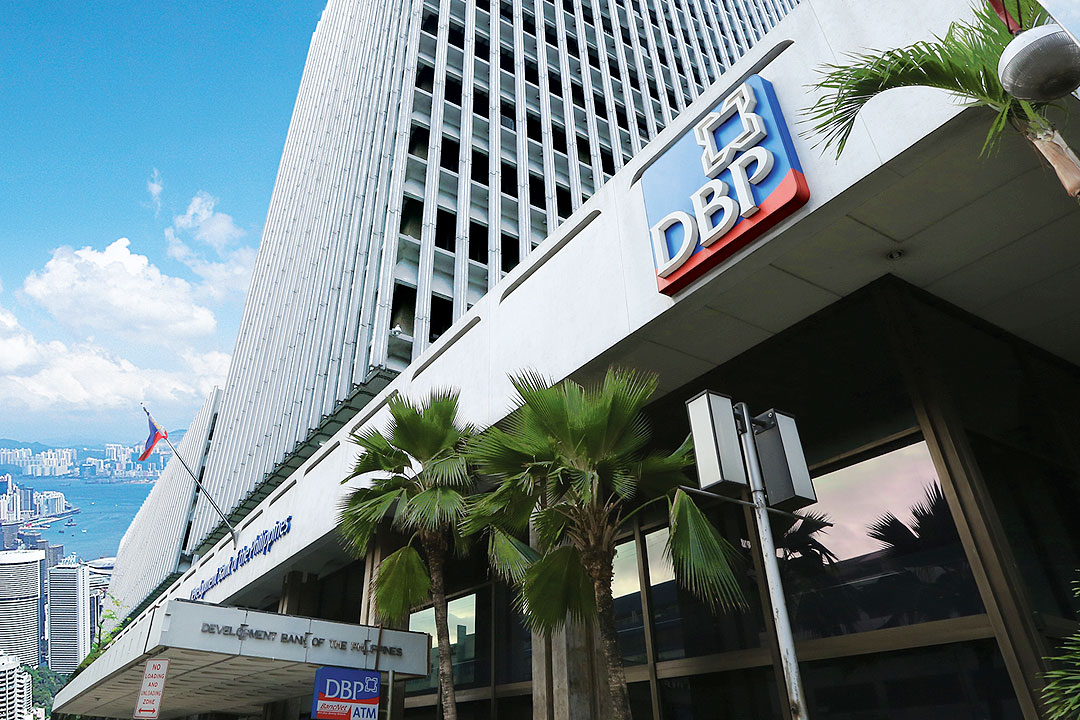 DEVELOPMENT Bank of the Philippines (DBP) saw its net income rise by 17% to P1.23 billion in the first quarter, it said on Thursday.
The state-run bank said in a statement that its net profit grew from the P1.05 billion in the same period a year ago.
DBP's first-quarter profit was also 50% higher than its P820-million target for the period.
DBP President and Chief Executive Officer Michael O. de Jesus said the profit growth in the first quarter came on the back of "higher interest income from expanded lending activities to critical sectors of the economy."
"DBP's resurgent financial performance in 2023 is an attestation of its stability as a government financial institution. We shall continue to build on this growth trajectory and carry on our mandate of being a catalyst of growth in areas where economic activities are limited and most needed," he added.
Total loans went up by 2% to P547 billion in the first three months from P539 billion in the previous year.
Mr. De Jesus said a bulk or about 55.2% of the DBP's loan portfolio was released to fund infrastructure projects under the "Build, Better, More" program in the National Capital Region, Central Visayas, Davao, and Central Luzon.
Loans for infrastructure and logistics totaled P285.235 billion, while the outstanding portfolio for social infrastructure and community development was at P107.842 billion, he said.
"The bank also provided P35.82 billion in loans for the agriculture sector, P78.54 billion for other developmental loans such as financial and insurance activities, including manufacturing, wholesale and retail trade, and food services, P54.166 billion for environment-related projects, and P30.604 billion to support micro, small and medium enterprises," Mr. De Jesus added.
"The DBP also registered a modest capital increase of 4% to P80.179 billion from the P76.823 billion recorded during the same period in 2022," he said.
As of end 2022, DBP's total assets stood at P1.045 trillion, while its total liabilities stood at P965.576 billion.
DBP has a total of 132 branches and 15 branch-lite units.
LANDBANK-DBP MERGER
Meanwhile, Mr. De Jesus said that the DBP and the Land Bank of the Philippines (LANDBANK) should be kept as separate banks and be strengthened instead of the planned merger between the lenders. 
"We think both banks operating separately and independently with strong capital will be best for the country," he said at a press briefing on Thursday.
Finance Secretary Benjamin E. Diokno earlier said President Ferdinand R. Marcos, Jr. will issue an executive order on the merger this month. The legal merger is seen to be completed by November.
"When you merge, the advice is you will have a bigger, stronger bank but if you merge (them both) it won't be stronger. The way to be stronger is to increase capital. Merging the two will not make the bank strong. It will make it big, but big banks (can) collapse," he said.
Mr. De Jesus noted that increasing capital and improving the risk management process as ways to strengthen the state-run banks.
However, he said that if the merger would push through, it should "get the best of both institutions."
"In the package of Mr. Diokno, they call it a merger but it's really a takeover. Not just eliminating one, both have strengths and weaknesses," he added.
Mr. De Jesus also recommended the need to conduct a study on the proposed merger and define each bank's mandates better.
DBP Chairman Dante O. Tiñga also welcomed the possibility of stakeholders filing a petition before the Supreme Court.
"We welcome that move. If the merger is to be done by a mere Executive Order, there (may) be a case before the Supreme Court…the petitioners would be the stakeholders," he said, noting that the DBP cannot be the one to file the petition.
Mr. Tiñga also underscored the need for legislation to proceed with the merger.
"If (through) legislation, we will be invited. We can say our piece at Congress. Neither chamber of Congress will pass that without studying it and holding hearings. We have to be consulted," he added. — Luisa Maria Jacinta C. Jocson