Electronics sector sets 10% growth target for 2022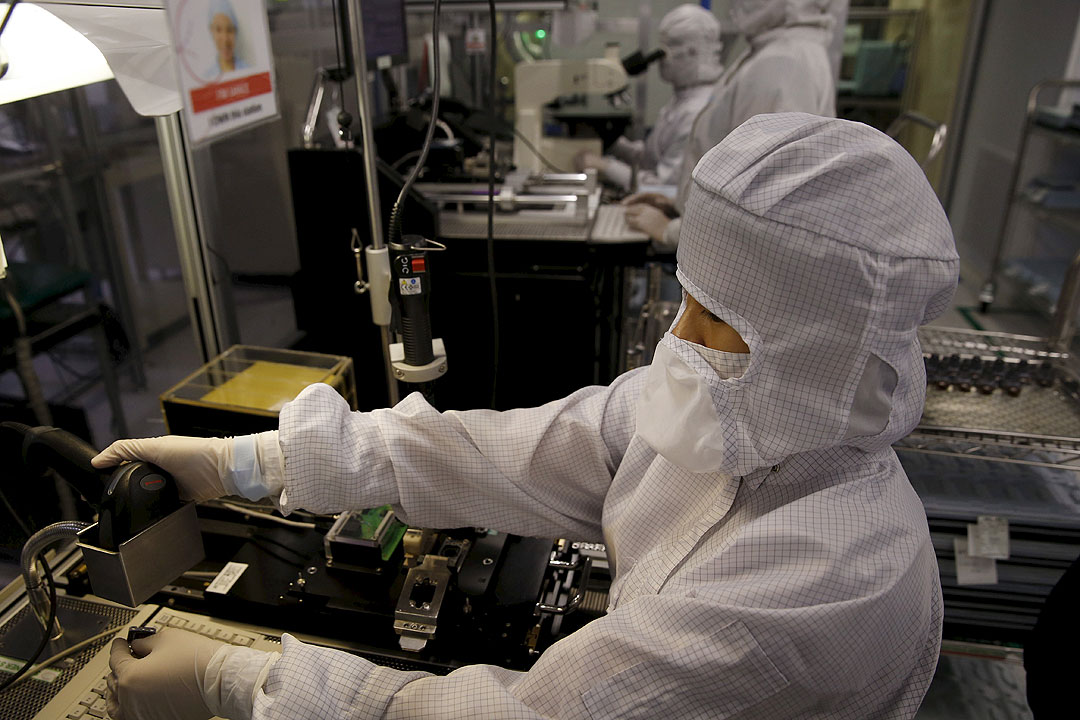 THE SEMICONDUCTOR and Electronics Industries in the Philippines Foundation, Inc. (SEIPI) has set a 10% export growth target for this year, a sign of the manufacturers' optimism despite the ongoing coronavirus disease 2019 (COVID-19) pandemic.   
SEIPI Chairman Glenn Everett said during a general membership meeting on Thursday that the board of trustees has a "generally optimistic" growth outlook for 2022.
"Given all the local and global trends and conditions, the SEIPI's board of trustees evaluated the condition of the semiconductor and electronics industry… and together, made an overall growth forecast of 10% for 2022," he said.   
However, Mr. Everett said the growth target will depend on several factors, including the further reopening of the economy.
"The (SEIPI's) board of trustees is generally optimistic about our growth in 2022. But they note that it depends very much upon the improvements to inbound and outbound logistics flows, to the health of the supply chain, to the health of the population, and to the continuing opening up of the country," he added.   
In November, SEIPI raised its electronics exports growth target to 10%, from 7% previously, as global demand recovered.
The value of Philippine electronics products exports in 2021 reached $42.49 million, higher by 11.9% from the previous year, according to trade data released by the Philippine Statistics Authority (PSA) on Thursday.
Semiconductors accounted for the bulk of electronics exports at $31.15 million, followed by electronic data processing at $7.35 million, and consumer electronics at $1.05 million.   
Moving forward, Mr. Everett said emerging technologies will provide more opportunities and investments for the sector, such as the Metaverse, automotive artificial intelligence, advanced driver assistance systems, and augmented reality.   
He urged the Philippine government to create a task force that will boost the sector's competitiveness.
"The task force should analyze the business environment and incentive structure of other Association of Southeast Asian Nations (ASEAN), because these countries are the Philippines' competitors for new investment," Mr. Everett said.   
"In this way, new investment will come here, and their supply chains will automatically follow them. This approach will make it possible for the Philippines to get new starts on the new technologies and the chance to hire many new, high-quality jobs," he added.   
Meanwhile, Philippine Economic Zone Authority (PEZA) Director-General Charito B. Plaza said during the meeting that the agency is looking to further improve processing time and help local electronics locators. She said PEZA seeks to automate application and permit processing.
"In due time, PEZA will work on the amendment of the 27-year-old PEZA law (Republic Act No. 7916 or Special Economic Zone Act) to provide the most conducive business environment in the ecozones that will promote ecozone development in the countryside, the retention and continuous expansion of existing locators as well as the entry of new investors from diversified product/service sectors catering to both domestic and export markets," she said. — R.M.D. Ochave