House panel OK's bill protecting areas of 'West Philippine Sea'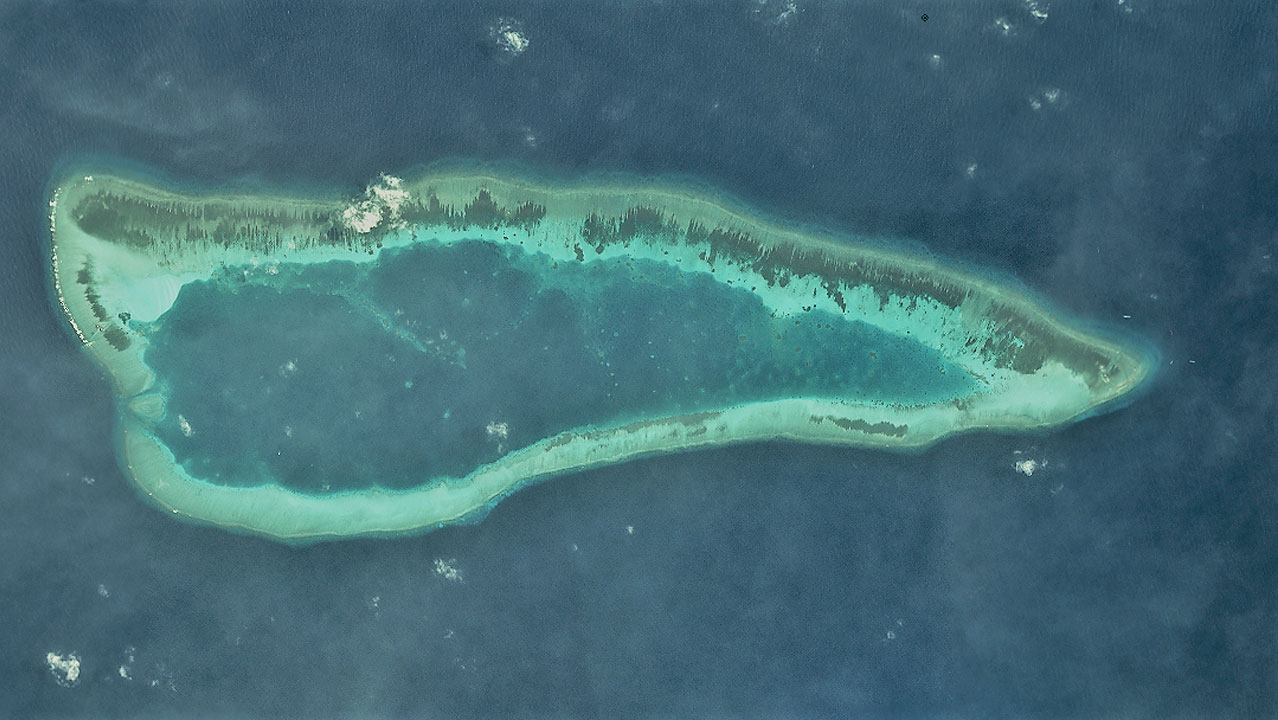 By Beatriz Marie D. Cruz
A PHILIPPINE House of Representatives committee on Wednesday approved a bill that seeks to declare parts of the Spratly Islands and Scarborough Shoal in the South China Sea protected zones.
The House committee on natural resources endorsed House Bill 6373, which seeks to protect the three nautical miles around the Kalayaan group of islands and Scarborough Shoal.
These areas are within the Southeast Asian nation's exclusive economic zone, which it calls the West Philippine Sea.
The measure bans fishing, dumping of toxic chemicals and littering in these areas. People are also barred from introducing exotic species and installing structures or enclosures.
The bill will also set up a Kalayaan Island Group and Scarborough Shoal Protected Area Management Board and a management office. It will also create a joint oversight committee, composed of congressmen.
Party-list Rep. Eduardo C. Villanueva, who sponsored the measure, cited a 2019 study by the University of the Philippines Marine Science Institute that found coral reefs in the Kalayaan islands, particularly Thitu Island, Lankiam Cay and Sabina Shoal were damaged by illegal activities such as blast fishing.
"The coral reefs in Kalayaan islands serve as breeding ground for fishes," he told the hearing on Wednesday. "The same reefs become the source of fingerlings and larvae, which are carried away by sea currents to coral reefs in other parts of the country."
"The disruption of coral reefs in Kalayaan island group and Scarborough Shoal will adversely impact fish production in the country."
Mr. Villanueva said the bill only seeks to protect marine resources and has nothing to do with the Philippines sea dispute with China.
China's alleged encroachment and poaching, construction of artificial islands in areas of the sea within the Philippines exclusive economic zone has allegedly damaged marine species and their habitats.
A 2016 ruling by a United Nations-backed arbitration court voided China's claim to more than 80% of the waterway based on a 1940s map.
The West Philippine Sea covers "maritime areas of the western side of the Philippine archipelago over which the Philippines exercises sovereignty, sovereign rights and or jurisdiction under the United Nations Convention on the Law of the Sea," former Supreme Court Justice Antonio T. Carpio told the hearing.
Mr. Carpio told BusinessWorld President Ferdinand R. Marcos, Jr. is "more assertive of the arbitral ruling" than his predecessor Rodrigo R. Duterte. "He's willing to take more advantage of our security arrangement with the US and other allies of the US, so I think it's the right thing to do."
Mr. Marcos and Chinese President Xi Jinping this month agreed to settle the sea dispute peacefully.
The two leaders also signed 14 bilateral agreements including a joint action plan for agricultural and fishery cooperation.
"We hope that everything will turn out right," Mr. Carpio said. "We just have to wait see. We have to be vigilant always," Mr. Carpio said.