Home
The Nation
Solon urges Duque to attend House hearing on COVID-19 funds 
Solon urges Duque to attend House hearing on COVID-19 funds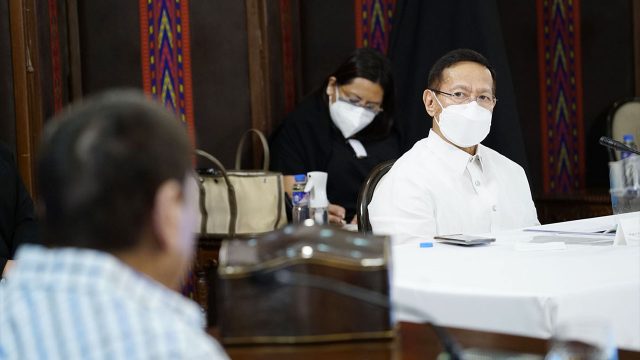 CAGAYAN DE Oro City Rep. Rufus B. Rodriguez urged Health Secretary Francisco T. Duque III on Monday to attend the House briefing on the alleged deficiencies worth over P67 billion in pandemic funds under the Department of Health (DoH).  
"That will be Secretary Duque's opportunity to explain the alleged deficiencies in the management of the funds as reported by the Commission on Audit (CoA). Anyway, he has vowed to account for all of the money and has declared that none of it has been lost to corruption," Mr. Rodriguez said in a statement.  
The hearing to be led by Probinsyano Ako Party-list Rep. Jose C. Singson, Jr., chair of the House Committee on Public Accounts, is scheduled for Tuesday at 1:30 p.m. The inquiry was requested by House Speaker Lord Allan Jay Q. Velasco on Sunday to "ensure that the billions of pesos Congress had dedicated to COVID-19 (coronavirus disease 2019) response are spent wisely and effectively." 
It comes after the findings of the CoA on the DoH in its 2020 annual audit report that was publicly released on Aug. 11. 
State auditors described the misuse of funds by the DoH as "non-compliance (with) pertinent laws, rules, and regulations," finding P42.41 billion were transferred to implementing partner agencies without a memorandum of agreement and other supporting documents. — Russell Louis C. Ku