Torre Lorenzo was awarded as one of HR Asia's Best Companies to Work For in Asia and received the Most Caring Companies Award in Asia for the second consecutive year.
Out of 205 companies that took part in the proprietary team assessment conducted by HR Asia, only the top 50 were awarded as Best Companies to Work For in Asia. Out of this roster, only six were chosen as Most Caring Companies in Asia.
TLDC CEO Tomas Lorenzo said that winning this award twice in a row is an affirmation of the team's commitment and dedication to maintain a workplace culture that recognizes the importance of employees' well-being. "This award motivates us to continue to push the boundaries of excellence.  We will ensure that our workplace continues to be an environment where our employees can thrive and our company can flourish," he said.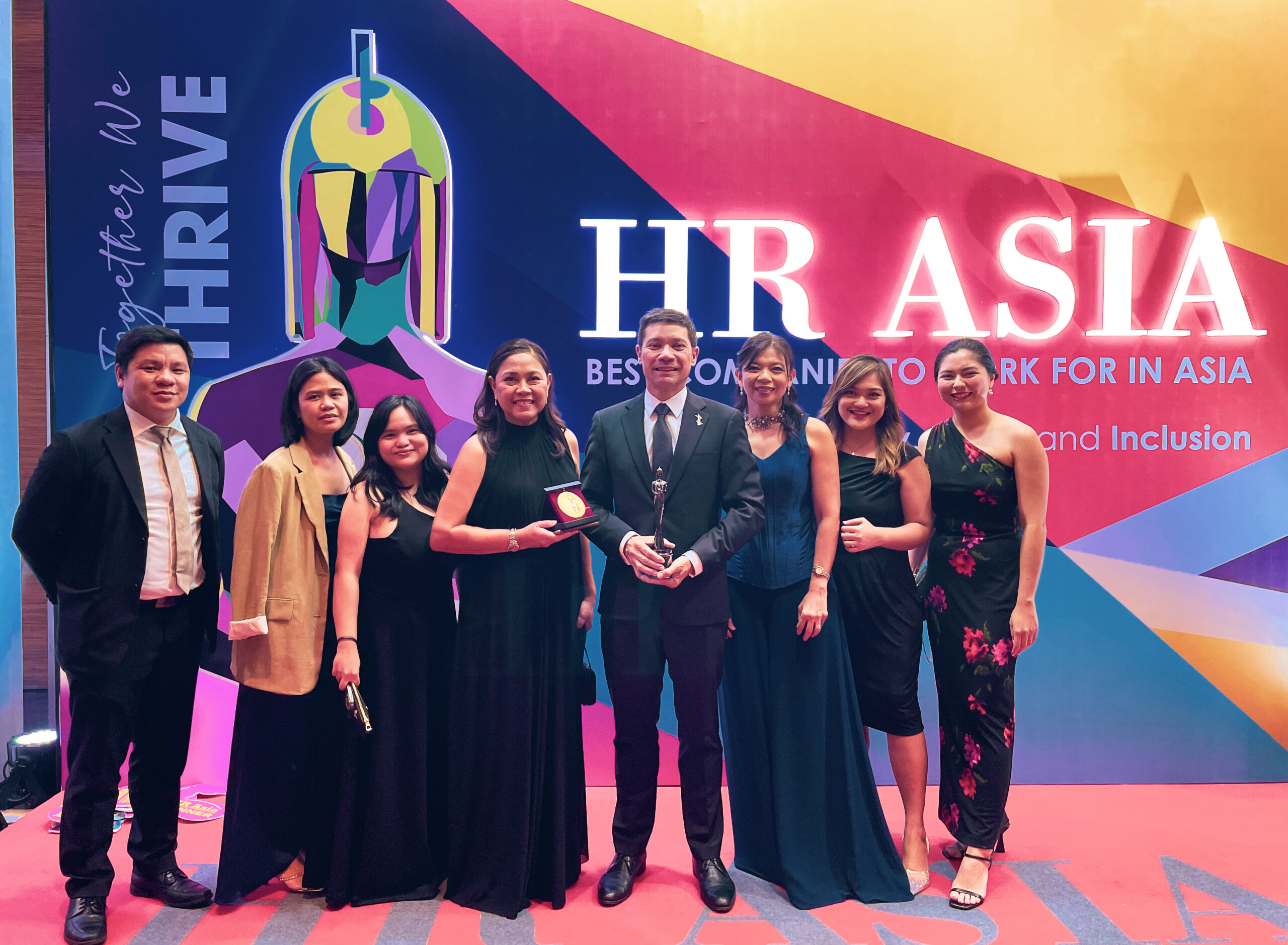 The Best Companies to Work For Award is bestowed by HR Asia to organizations that have been identified by their employees as one of Asia's employers of choice. The award recognizes companies with the best HR practices and those that demonstrate high levels of employee engagement and excellent workplace cultures.
Likewise, the Most Caring Companies Award is given to companies that demonstrate exemplary efforts in creating a culture of empathy and care within the organization. The winners were chosen through an independent judging process based from employee survey and best practices audit.
TLDC's Chief Human Resources Officer Cecilia Casas acknowledges that the work environment is continuously evolving and becoming fast-paced.
"When you create a work environment where employees feel appreciated and cared for, they thrive and feel empowered to contribute. At Torre Lorenzo, we strive to make our policies foster employee well-being, engagement, and productivity. They are family-friendly also, since we are sensitive to what's important to our employees. In turn, we see how our policies positively affect the accomplishment of the company's goals," she said.
---
Spotlight is BusinessWorld's sponsored section that allows advertisers to amplify their brand and connect with BusinessWorld's audience by enabling them to publish their stories directly on the BusinessWorld website. For more information, send an email to online@bworldonline.com.
Join us on Viber at https://bit.ly/3hv6bLA to get more updates and subscribe to BusinessWorld's titles and get exclusive content through www.bworld-x.com.