Yulo fails to qualify in all-around finals in Belgium championships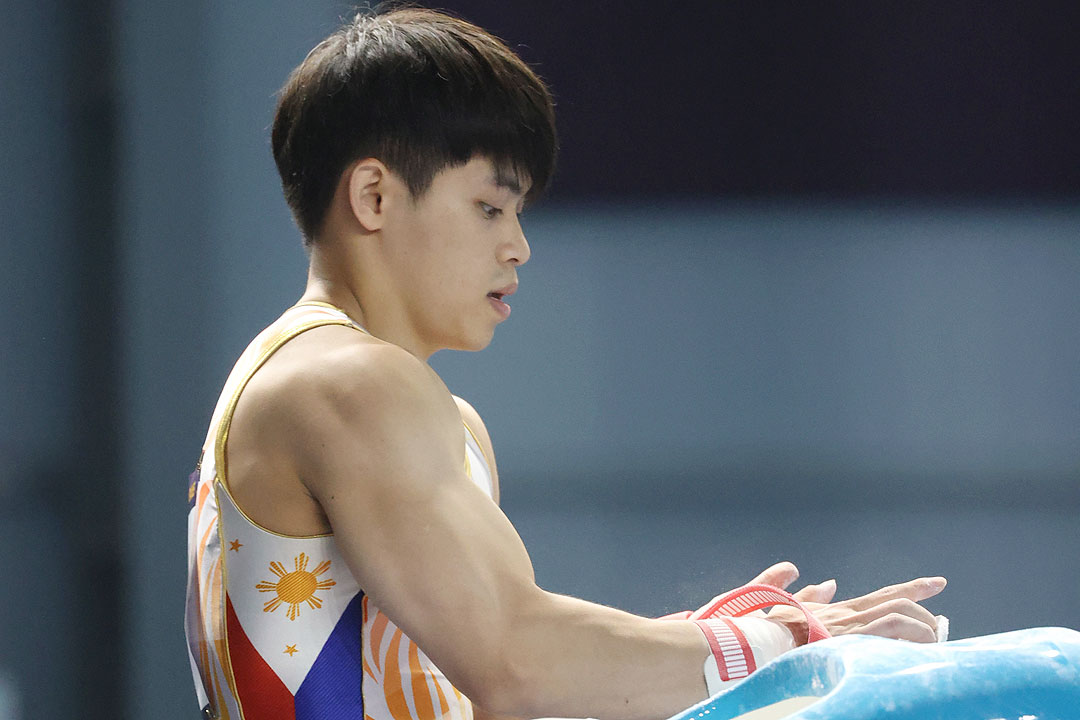 THE PHILIPPINES' Carlos Yulo failed to qualify in the individual all-around finals in the FIG Artistic Gymnastics World Championships in Antwerp, Belgium early yesterday.
The two-time world champion wound up at 59th place with a total score of 67.765 after four of the six divisions were played would not make the 24-man final cut where the top eight would claim a spot to next year's Paris Olympics.
He had 14.666 in parallel bars, 14.6 in floor exercise, 13.7 in horizontal bar, 13.233 in pommel horse, 11.566 in still rings and zero in vault.
He fell in still rings and vault.
Mr. Yulo could still qualify in the finals of floor exercise as he was currently running third.
The top eight in each apparatuses will make the finals where the winner gets the lone spot to next year's Paris Olympics.
There are still more chances for Mr. Yulo to qualify to Paris as there are more qualifying competitions set next year.
Mr. Yulo will have a new Japanese coach in January after he parted ways with Munehiro Kugimiya. — Joey Villar