Philippines' leading businesswomen on taking the lead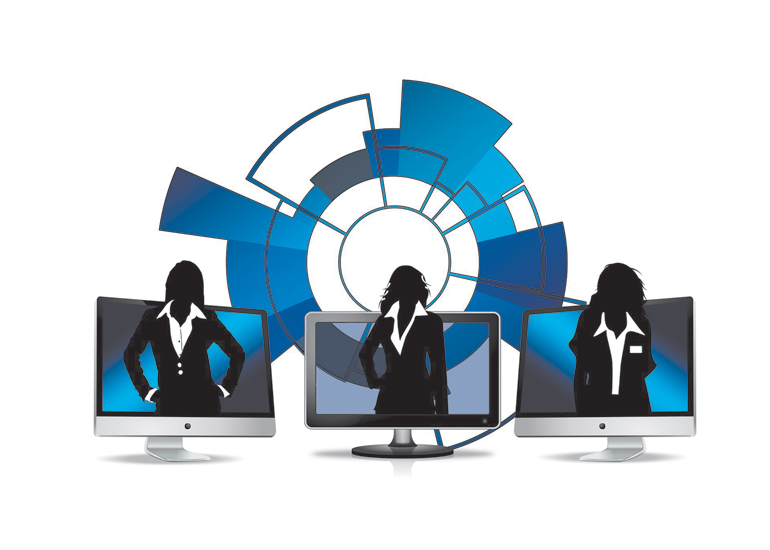 By Chelsey Keith P. Ignacio, Special Features and Content Senior Writer
Business leadership and management are not unfamiliar territories for several women in the Philippines.
The country ranked 4th among 36 economies globally in terms of women representation in leadership roles, according to the professional networking platform LinkedIn in 2022. But among the Asia-Pacific countries studied, it has the highest women leadership representation.
LinkedIn said the number of women hires in leadership roles in the country went up to 43% last year from 2015's 34%. Still, despite this rise, LinkedIn noted that men are 26% more likely to be promoted to leadership than women.
Looking at Filipino businesswomen, some have worked their way to have a seat on the table, while some created their own as well. And some also provide support for others to have a seat.
Women leaders told BusinessWorld about their journey to the C-suites and boardrooms and taking the lead, as well as empowering and opening doors, for more women to reach the top of the corporate world.
Hard work and support
For some of today's women leaders, the journey towards leadership is full of hard work while being fortunate enough to have support in male-dominated industries.
"I have been working hard all my life that I did not have the time to compare how hard men worked compared to mine. I just did the best I can and got to where I am because of that. I was so focused on what I wanted to do that if there were hindrances along the way, I may not have noticed them; or if I did, I may have enjoyed the challenges that came along with it," said Atty. Benedicta Du-Baladad, president of the Management Association of the Philippines (MAP).
An accountant-lawyer, Atty. Du-Baladad is a renowned subject expert in taxation, which led her to become a leader in government and private organizations. At 48, she set up Du-Baladad and Associates (BDB Law), serving as the law firm's founding partner and chief executive officer (CEO).
"For the most part, I was genuinely just being myself and enjoying the work and the challenges that come with it," Atty. Du-Baladad gathered as a Filipina in business leadership. "Innate inquisitiveness and creativity, mixed with hard work, persistence, and fortitude have helped me in my journey."
Hard work is also among the reasons that led MAP Secretary Karen Batungbacal towards leadership, as well as her role models, mentors, and luck.
Ms. Batungbacal considered her parents as her role models. She recounted that her mother stressed to her and her sisters their need to be educated and be able to work, whether becoming a CEO or secretary. This was because her mother had seen a lot of women dependent on their husbands or other people, but circumstances like a marriage breaking up and a husband passing away could happen.
"There were expectations of us when we were in school to do well. So my sisters and I got into this thing of hard work at school…," Ms. Batungbacal shared. "And what I think happens, [once] you study hard and work hard, when opportunity knocks, most of the time, you're prepared. Because people are given lots of opportunities; but if you're not prepared, then [it will be] very difficult for you to snatch it."
Also supporting her to rise up were her mentors — her early bosses — who interestingly were men leaders. "They gave me roles that I didn't think I was capable of, but [they could see that] I was," she shared.
Ms. Batungbacal used to lead the customer services for the Lopez-run Bayan Telecommunications (BayanTel), Sky Cable, and ABS-CBN. Then in 1999, she started to read about the business process outsourcing (BPO) industry. Having seen the capacity of these companies' representatives answering phone calls of the customers in the Philippines, she thought, "Why not do the same for such companies in the United States?"
"So I also looked [to] the Lopezes, especially Gabby Lopez for giving me the trust, to set up one of the first Philippine call centers. That's how I became a CEO," she said. 
Fast-forward to the present time, Ms. Batungbacal is known as a pioneer of what is now the thriving Philippine BPO industry.
Just like Ms. Batungbacal, Pammy Olivares-Vital recognized that the men she has worked with, as well as her father and her husband, have contributed to her professional career.
A third-generation entrepreneur and second-generation housing developer, Ms. Olivares-Vital began as a sales coordinator before her role expanded, eventually becoming the president and CEO of Ovialand, Inc.
"When I began working, admittedly in an industry of mostly men, I did not feel that I was treated differently — or maybe I didn't notice. I just focused on what had to be done and learned to trust my instincts. I know that not all women have had the same fortunate experience as I have — and my positive experience is a testament too of the men around me," she said.
Hence, in her organization, Ms. Olivares-Vital said they are endeavoring to make certain that women would have similar positive experience and support as well as ensuring the balance of opportunities given to men and women.
The CEO also acknowledged that while some women are able to choose a path for themselves, others are left without a choice.
"Women must have the courage to walk the path fit for them, with courage and determination, because there is definitely no easy path for anyone," she said, adding that Ovialand is committed to give all its employees a working environment that encourages growth and discovering one's purpose.
"And as each one finds our path, we must also know our values and use them as guides in what we do. We must lead with purpose and values — and hopefully, help other women along the way," the Ovialand executive continued.
Empathy and empowering fellow women
Even if they do not face the inequality and struggles in similar gravity as several women underwent in business and becoming leaders, these Filipina leaders are aware of such difficulties and thus working towards empowering fellow women as well.
MAP's Atty. Du-Baladad admitted that she did not have a personal experience of challenges or issues in having a place on the executive board. But she acknowledged that her experience might not be common, having often heard cases wherein women are at disadvantage or got refused to access opportunities for gender reasons.
But being in leadership, Atty. Du-Baladad understood that this role involves bearing in mind that anything one does could better the chance of next-generation women to access opportunities.
"I was asked once if there were glass ceilings in my profession, the legal profession. I said, 'There was none. If there was, I would have broken and created a big hole to make it easier for other women to follow,'" she said.
"While there are some women, like us, who have been recognized and appointed as board members, this does not necessarily reflect the reality that we need to have more gender diversity in corporate boards in our country," said Ma. Aurora "Boots" Garcia. "Thus, I, along with Chit Juan, Baby Nuesa, Sharon Dayoan, and Maricelle Narciso, organized NOWCD (NextGen Organization of Women Corporate Directors) to take advantage of this 'privilege' given to us." 
"We collectively believe that women must be heard. We know that we can do the work necessary to address this imbalance," the NOWCD chairperson added.
Incorporated almost two years ago, NOWCD has made it its mission to help increase the representation of women in leadership positions of public and private company boards. In particular, the organization targets to increase women representation in boards from 17% to 23% by 2025.
An alumni partner of SGV & Co. and the first female chairperson of the Bases Conversion and Development Authority (BCDA), Ms. Garcia is currently the chairperson and president of Mageo Consulting. Aside from NOWCD, she is the Founding Chairperson and President of the Philippine Women's Economic Network (PhilWEN) and co-chairperson of the Philippine Business Coalition for Women Empowerment (PBCWE).
Ms. Garcia said she did not have her own 'sad story' to tell concerning the disparity between women and men on going up the business. So what drives her to pursue her women's empowerment advocacy? She stressed that inequalities in the workplace persist, which could not be overlooked, and that women usually "get the short end of the stick" due to their gender as well as unconscious biases and being pressured by social norms that are already behind the times.
"While I am aware that I will not benefit now from my advocacies, I want to 'pave the way' and open doors for the future generations of Filipina women and set them up for success. My aspiration is that the younger generations of Filipina business leaders will have an equal chance and an equal playing field to grow and thrive in society," she said.
The support of women leaders, one could say, has made an impact on Cosette Canilao.
Early on in her career, the Aboitiz InfraCapital president and CEO shared that she did not also face the issue of working twice as hard as men to rise up. Having strong assertive women leaders as her mentors and bosses made a huge difference in her character moving forward. It was also a woman executive who recommended her to take up postgraduate studies.
Ms. Canilao has been in the banking industry, became a partner in an advisory firm, worked in the government, became involved in infrastructure development, and took on a global role in an infrastructure consultancy firm. "The many hats I've worn in the course of my professional life have prepared me to take on the leadership role in Aboitiz InfraCapital," she said.
Now a business leader herself, Ms. Canilao fosters a safe space and an enabling environment for mentoring and continuous learning; institutes a meritocratic framework regardless of gender identity; and formulates programs to wipe out unconscious bias to empower women and uphold gender equality in her organization.
"You need to be consciously self-possessed to not be overwhelmed when you realize that you're the only woman at the table. You need to muster the courage not to feel grateful that you've gotten a place in it," expressed Ms. Canilao, reflecting on being a woman business leader. "You need to still shake it when needed, speak a little louder or cut off others if they don't give you a chance to speak. And most of all, always pave the way for other women leaders."
Diversity and equality in leadership
Having more women — or diversity — in the leadership or the organization itself could be beneficial to the business.
"I highly espouse both inclusivity and diversity and believe that both men and women each bring something to the table," said Gianna Montinola, co-founder of Hands On Manila Foundation and also one of the esteemed members of NOWCD.
Ms. Montinola has become part of different boards, from publicly listed corporations to not-for-profit organizations, including the boards of Far Eastern University (FEU) and the FEU Public Policy Center.
Like some of her fellow Filipina leaders, Ms. Montinola said she did not have to work twice as hard to compete with men to move up in the business. She also has not personally experienced one's gender influence getting a place on the board.
"More boards are now conscious about picking women for diversity purposes," she said. "But while there are quite a number of Filipino companies that are progressive, there are still a lot more who could welcome women leaders."
Emphasizing further that both women and men contribute in ways of equal importance, Ms. Montinola feels that "diversity in a board brings diversity in thought, experience, and expertise."
"And all of these impact the way an organization is run and how it can succeed," she added.
Such success can be seen in internet service provider Converge ICT Solutions, Inc., which is being lead by Co-Founder and President Maria Grace Uy, who is recently recognized by international innovation-as-a-service media company Jumpstart in its list of "5 Women over 50 Who Are Leading the Way in Asia Pacific." Jumpstart highlighted the contributions of Ms. Uy to drive the growth of Converge, as well as her leadership in the successful debut of Converge in the Philippine Stock Exchange amid the pandemic back in 2020.
The significance of diversity is also highlighted by MAP's Ms. Batungbacal, who is also among NOWCD's members, noting that a company's customers, employees, and the external stakeholder are diverse.
"Usually, nine times out of 10, your employee market and customer market is everyone," she said. "If you want to understand and attract the right employees, if you want to understand and win the right customers, the makeup of the company and the board has to reflect the employees they hire and the customers they sell to."
"[It is] very basic that you need to have a diverse set of executives and a board so that you can get diverse ideas," she added.
More women on the board would also bring diverse opinions and broader perspectives, said NOWCD Chairperson Ms. Garcia, citing that studies have shown it could lead to improved board decision-making and profitability.
"One of the reasons NOWCD was organized is to send a strong and clear message that gender diversity in our corporate boardrooms requires the Philippine business community's attention and collective action. We hope that our influence, network, and reach will make the business sector realize that diversity is an urgent concern and we all need to act now rather than later," she said.
Mariana Zobel de Ayala, another member of NOWCD, also observed that the representation of women on the boards of private organizations is lacking.
"The role of women in Philippine society has always been contradictory — we see strong examples of women leadership — as Presidents, Chairwomen of public institutions, and heads of household, but we also lack representation in certain verticals — such as mid-management, as well as boards of private institutions, as an example," she said.
Ms. Zobel de Ayala believed that growth potential would remain to be challenged by inequality concerning gender, ethnicity, or background. For her, equality and diversity pertain to "building the most empowered workforce possible."
"By ensuring equality of opportunity, we work towards building the most capable economy possible for the Philippines, to ensure our collective progress as a nation," she said.
Currently the senior vice-president for the Bank of the Philippine Islands' (BPI) Consumer Bank Marketing and Digital Platforms, Ms. Zobel de Ayala had worked for a bank in New York and then went on to work for the residential, offices, and commercial centers of Ayala Land, Inc.
"I have been lucky to count on many wonderful leaders, mentors, and experiences — as a woman — in my professional experiences. I realize, though, that not everyone has had as positive of an experience in their careers. I hope I can replicate the experience I have had — in finding ways for all people regardless of gender, ethnicity, or background thrive — and can bring their best selves forward," she said.