Okada Manila's amenities to cater to wider audience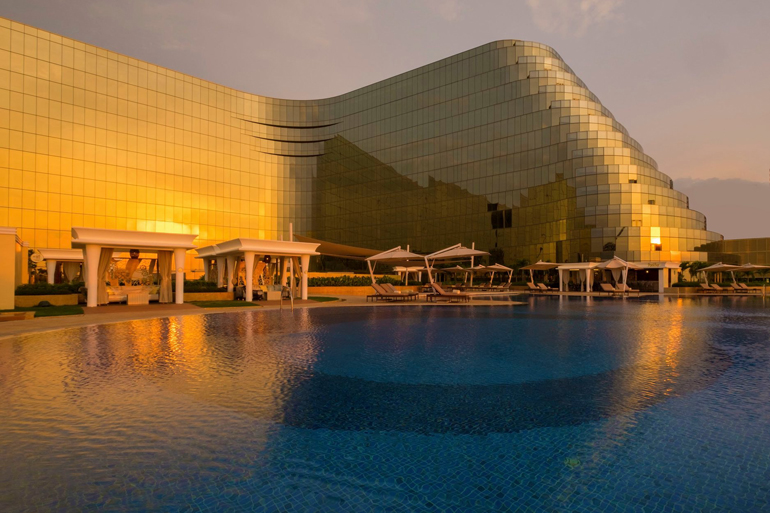 INTEGRATED casino hotel Okada Manila is expanding its services and amenities to cater to a wider audience.
Okada Manila recently unveiled its new branding campaign "Come Home to Harmony."
Victor Galzote, Okada Manila's director of property marketing and branding, said the hotel has crafted a seamless and integrated experience covering its business units — casino, hotel operations, food and beverage, retail, and spa.
"There will be more collaboration among our business units, cutting across all experiences and showing more synergy," he said during the brand launch at Okada Manila, Aug. 31.
Okada Manila has 993 hotel rooms, over 500 table games and more than 3,000 electronic gaming machines, a two-hectare dancing fountain, and over 50 luxury brands.
Alvaro Ramos, Okada Manila's head of retail and leasing, said the property welcomed around 20 to 30 restaurants over the last three years.
"For non-food, we really increased our offerings and pushed for a higher participation of stores in the rewards program," Mr. Ramos said.
Retail stores at Okada Manila are now integrated into Rewards Circle, a membership rewards program where guests can earn points that can be used for shopping, hotel stays, corporate event packages, and health services within the resort. 
"To serve the rebound of customers, our expanded membership program has rewards not only for the casino but also for entertainment, dining, hotel stays, shopping, and access to privileges," said Wendy Ni, Okada Manila's vice-president for strategic marketing.
Okada Manila's revenues have increased 62% to P24.82 billion in the first six months of the year, driven mainly by the casino business, its operator Tiger Resort Leisure and Entertainment, Inc. said.
"Casinos provide a sense of winning, a feeling of being lucky, and excitement. We have an online casino that gives that to our customers anywhere, anytime," Ms. Ni said. — B.H.Lacsamana