How trade sanctions on Russia backfired in Europe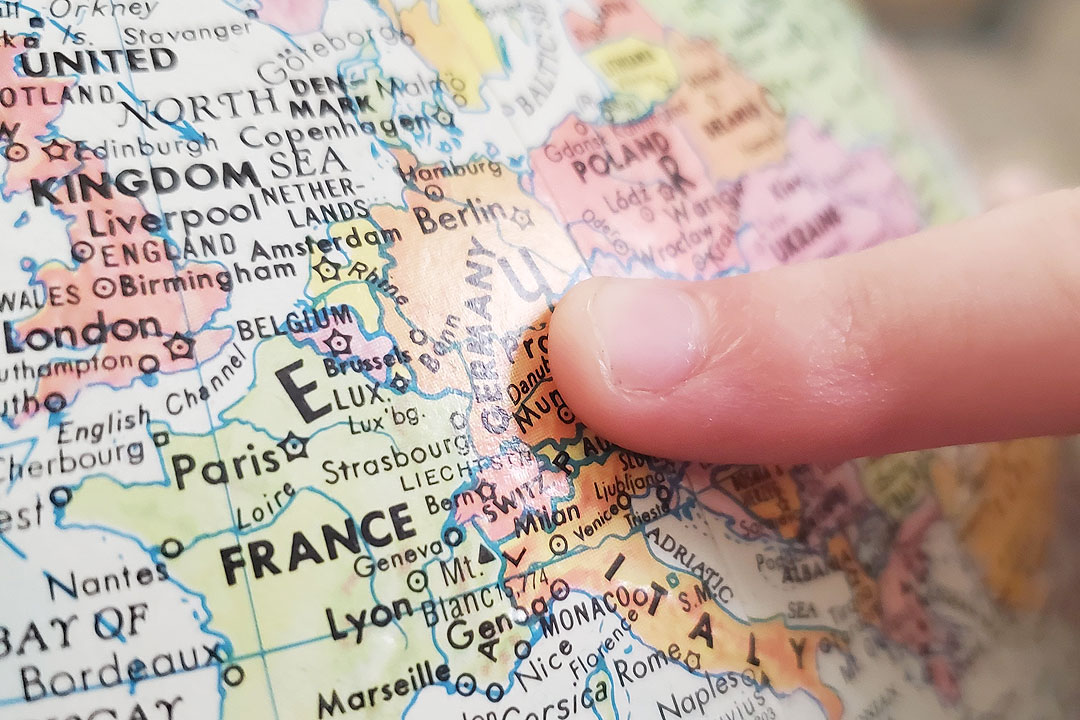 The stiff economic sanctions imposed by the US and Europe on Russia backfired. The biggest loser is Europe. Ironically, Russia has benefitted the most.
Following Russia's invasion of Ukraine, the US and Europe waged a separate war on Russia, one fought not with bullets but with finance, food, and fuel.
It will be recalled that following Russia's invasion of Ukraine last February, the US and Europe joined forces to impose stiff economic sanctions meant to cripple the Russian economy. With its economy impaired, it was expected that Russia would withdraw from its Ukrainian crusade and accept defeat.
In rapid succession, Russian exports were banned from NATO-associated economies. Multinational companies like Zara, Puma, Starbucks, and McDonalds withdrew from the Russian market, causing an exodus of capital and loss of jobs. Stiff duties — as high as 35% — were imposed on Russian vodka. Importation of Russian gold was banned. Russian forex reserves, worth some $300 billion, were frozen. Russia was banned from the global SWIFT network, cutting it off from the world financial system.
The US and Europe hit Russia hard in the realm of finance. But Russia hit back in food and fuel.
Russia and Ukraine account for 29% of the world's supply of wheat, 20% of corn, and 80% of sunflower oil. When Russia cut off supplies of these commodities, food prices soared, especially in Europe. As of last May, food inflation across the EU was at its highest level in 20 years. Unprocessed food inflation stood at 11.1% while processed food inflation stood at 7.5%. Even wealthy economies of the EU felt the pinch.
But while the EU can still cope with food inflation, it cannot live without Russia's gas. Fuel is Russia's strongest leverage against Europe.
You see, 42% of Europe's natural gas comes from Russia. It is transported to the continent via the Nord Stream 1 pipeline, a 1,224-kilometer underwater pipeline that runs from Vyborg in Russia to Germany via the Baltic Sea. From Germany, the gas is transported across the European continent through secondary pipelines.
Most European countries depend on Russian gas to sustain themselves. Finland is 94% dependent on Russian gas, Bulgaria 77%, Slovakia 70%, Germany 49%, Italy 46%, and Poland 40%.
Europe's dependence on Russian gas is due to the fact that LNG gas requires multiple terminal facilities to turn the gas from a gaseous state to liquid and vice versa. It also requires a network of pipes to transport the gas from the terminals to various silos on the continent. Although Europe has many terminals to process LNG gas, it does not have sufficient pipelines to transport it to the hundreds of silos in 28 countries. This is because Europe's system was built around the Russian gas supply. Its infrastructure was not built to accept gas coming from alternative gas suppliers like Qatar and the US. So even if the US and Qatar provide Europe with 100% of its fuel requirements, Europe will not be able to absorb it.
Putin made two strategic moves following the imposition of economic sanctions. First, he cut gas supply to Europe by 60%. This caused prices to skyrocket, allowing Russia a windfall of revenues for less fuel sold. This caused fuel prices to increase by 37% in the US and 144% in the EU, further impairing these economies. Second, Putin decreed that purchases of gas from Russia can only be transacted in Russian rubles. This caused the ruble to become the best performing currency worldwide. It made Russian imports cheaper.
Contrary to common belief, Russia was never cut off from world trade. She still has her allies in this war, notably China and India, the 2nd and 5th largest economies in the world, respectively. Trade between these countries never ceased, allowing Russia its steady supply of basic essentials like food and medicines. Conversely, the Chinese and Indians continued to purchase Russian agricultural and industrial products, thereby providing it a steady revenue lifeline.
As if things are not bad enough for Europe, their situation is looking bleaker as winter approaches. Without sufficient gas to warm the continent, Europe faces the prospect of worsening inflation. Unfortunately, stockpiling for the harsh winter months can only provide partial relief since fuel silos across Europe can only accommodate a 90-day supply.
So, despite all the sanctions meant to cripple the Russian economy, Europe finds itself at the mercy of Russia today. It will be interesting to see how Europe reacts as winter approaches. Europe's next moves could be the deciding round in this war.
******
Spain was well represented in the World Food Expo Philippines (WOFEX) held in Pasay earlier this month. The Spanish delegation was headlined by the Inter-Professional Agri-Food Organization (Interporc), a non-profit organization that represents the Spanish pork sector. Interporc came to deepen Filipino appreciation of Spanish white pork and to expand its markets.
As many of my regular readers know, my wife and I are foodies who travel the world in pursuit of the best food and produce. I can attest that Spanish pork is second to none. We once tried preparing Crispy Pata while in Madrid using Iberico pork. It took the dish to the next level in all respects — crunchiness, succulence, and tenderness. Spanish pork is more flavorful as the pigs are fed acorns and corn.
Among the exhibitors at WOFEX whom I spoke with were Bopepor (www.bopepor.es) and Faccsa (www.faccsa.es), both of whom produce specialty pork cuts and whole pork carcasses for export. One company I found most interesting is Emcesa (www.emcesa.com,). Emcesa is in search of Filipino distributors for its line of ready-to-eat Spanish dishes such as cocido, callos, chorrizos, costillas (stew, tripe, sausages, ribs), etc. I sampled their products and they were excellent.
Filipinos can readily import Spanish pork products without complications. Last year, the Philippines imported 157,797 tons of pork from Spain, representing 27.03% of our total pork imports.
Also on offer were my personal favorite wines from Bodegas Frutos Villar. Grown in the region of Toro, Cigales, and Ribiera del Duero, wines from this vineyard are among the best that Spain has to offer. I personally prefer 100% verdejo grapes for white wine and 100% tempranillo grapes for red wines. Sold under the brands Moruve and Calderona, these wines are now available in the Philippines through a local distributor, Darras+Bowler.
Inasmuch as the Philippines imports massive amounts of food and wine from Spain, so do we export a commensurate amount of tuna and coconut oil there. However, Spain still enjoys a trade surplus over the Philippines. Filipino food producers must be more aggressive in selling to Spain to balance the trade.
Andrew J. Masigan is an economist
Facebook@AndrewJ. Masigan
Twitter @aj_masigan