Miriam's party vows support for Duterte daughter next year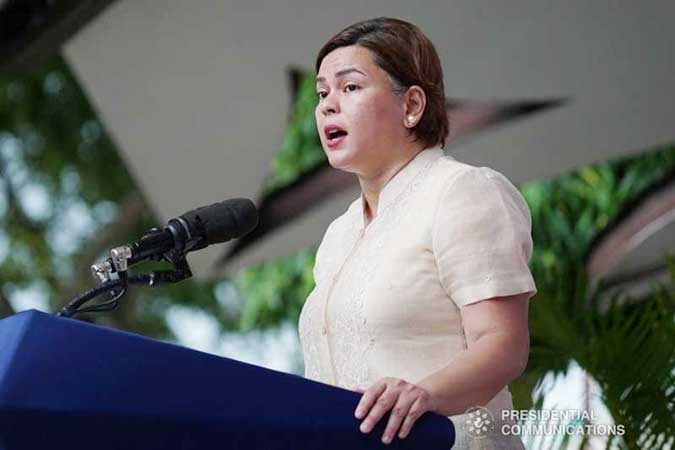 THE POLITICAL party founded by the late Senator Miriam Defensor-Santiago has pledged support for Davao City Mayor and presidential daughter Sara Duterte-Carpio if she runs for President next year.
The mayor carries the principles of the feisty senator, her husband and People's Reform Party President Narciso D. Santiago, Jr. told a news briefing aired on state media on Wednesday.
He also expressed support for the potential senatorial candidacy of presidential spokesman Herminio L. Roque, Jr., who is a party member.
Ms. Carpio could continue the legacy of Ms. Defensor-Santiago, who died in 2016 after battling cancer, the palace spokesman told the same briefing.
Ms. Carpio's regional party, Hugpong ng Pagbabago (HNP), entered into an alliance with the PRP in 2018 for the 2019 elections.
The alliance may be renewed for the 2022 elections if the President's daughter, who is also being backed by other traditional parties, decides to run, Mr. Santiago said.
Hugpong earlier formed a coalition with five political parties.
The Lakas-Christian and Muslim Democrats headed by Senator Ramon "Bong" Revilla, Jr. and National Unity Party (NUP) have vowed to support Ms. Carpio's presidential run. Manila Mayor Francisco "Isko" Domagoso III, who is among the favored presidential candidates for next year, is a member of the NUP.
Former President Joseph E. Estrada's Pwersa ng Masang Pilipino is set to back the Hugpong's presidential and vice presidential bets, former Senator Jinggoy Estrada said.
"It is the HNP that will choose the standard-bearer for the presidency and the vice-presidency," he told the ABS-CBN News Channel.
Mr. Estrada said he, Mr. Revilla and Ms. Carpio met for lunch in Taguig City last week to renew their friendship. — Kyle Aristophere T. Atienza