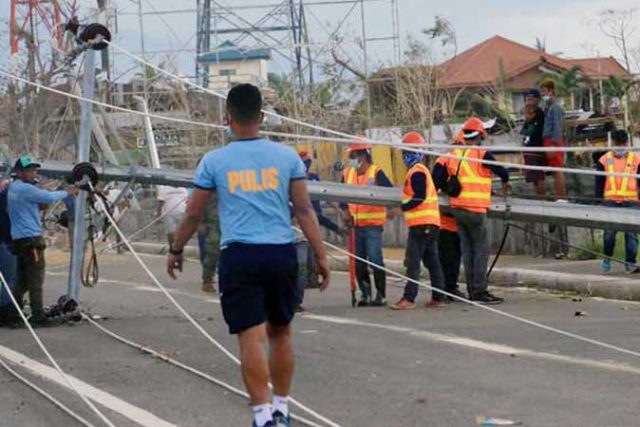 The Insurance Commission (IC) said it is working on a program of incentives to encourage non-life insurance companies to participate in the upcoming Philippine Catastrophe Insurance Facility (PCIF), including tax breaks.
Deputy Insurance Commissioner Erickson H. Balmes said in a forum Tuesday that the World Bank proposed the study of possible tax incentives the government can offer associated with the PCIF to make it more attractive and sustainable.
"Last month in our last meeting, the World Bank announced that they are going to be engaging a tax expert to look into how to create tax incentives for the pool so that in lean years, (tax) will be collected, and in good years, the tax incentive will be applied," Mr. Balmes said during the roundtable arranged by the Asian Development Bank Institute (ADBI) and the Organization for Economic Cooperation and Development (OECD).
He said the IC aims to promote participation in the catastrophe pool by offering tax breaks. He did not elaborate, saying only that the details of the proposal are under review.
He said the IC issued Circular Letter (CL) 20-72 in June 2020 to count participation in the PCIF in the good governance scorecard for non-life insurers.
It released CL 2021-2027 on April 12 announcing the formal establishment of the PCIF, outlining the sustainable catastrophe insurance premium rates and requiring all non-life companies to join the group working on the details of the facility.
The facility is expected to be fully launched by April 2022.
It is meant to help non-life insurance companies better manage disaster-related exposure and expand the industry's capacity to take on more risk. Prior to this, insurance companies had to seek reinsurance overseas for their natural disaster-related insurance products.
Pooling resources in the PCIF and keeping them within the country will help the non-life sector boost its premium base and eventually expand the lineup of catastrophe insurance products on offer.
Mr. Balmes said the IC will monitor the rates adopted by non-life insurers for their catastrophe insurance products. – Beatrice M. Laforga