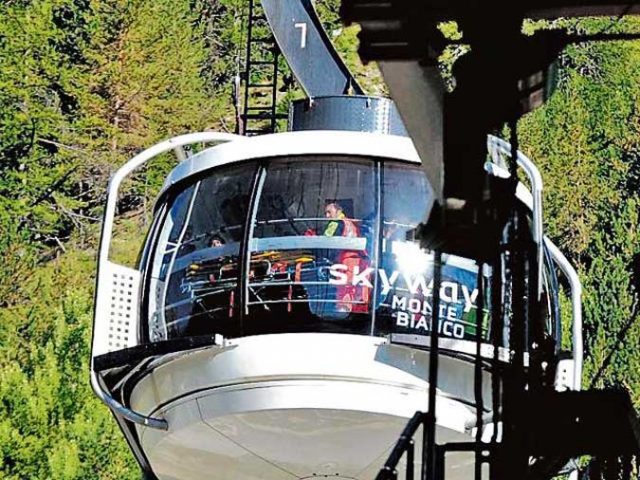 France has declared its intention to offer a "highly concessional loan" to the Philippines to fund a cable car transport system in Metro Manila, the Department of Finance (DoF) said.
In a statement, the DoF said French Ambassador to the Philippines Michèle Boccoz told Finance Secretary Carlos G. Dominguez III of French readiness to finance the proposed $100 million cable car system.
The project, to be implemented by the Transportation department, aims to establish a 4.5-kilomoter cable car transit system in the Santolan-Eastwood-Pasig area. The proposal is still subject to approval by the Investment Coordination Committee.
The proposed format for the system is a monocable detachable gondola lift with closed cabins seating 10 each.
It will run between Light Rail Transit (LRT) Line 2's Santolan station in Marikina City and Barangay Rosario in Pasig City, connecting Santolan Station to Ortigas Avenue.
Other sites for stations were identified as Quezon City's Libis and Eastwood districts and the Santolan and Manggahan areas of Pasig City.
France provided the Philippines a 450,000-euro grant to conduct a feasibility study on the project in 2018.
The two officials also discussed the possibility of France helping the Philippines develop its shipbuilding industry.
Ms. Boccoz confirmed that the French Treasury can help Manila buy 40 24-meter fast patrol boats, two 84-meter offshore patrol vessels, and two coastal patrol boats for the Philippine Coast Guard (PCG). The units will be built by France's OCEA Group.
France delivered an offshore patrol vessel to the PCG in 2019 and four fast patrol boats in 2018. — Beatrice M. Laforga