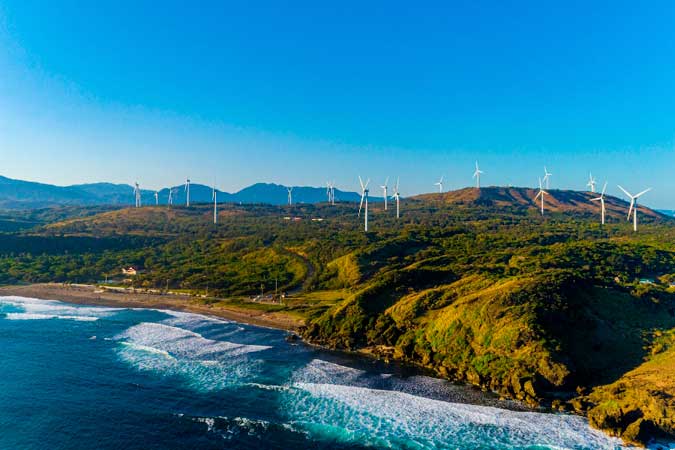 Asia's transition to renewable energy is in progress but the pace of change is insufficient to curb carbon emissions with the region still dependent on coal-fired power, ANZ Research said Wednesday.
"While some economies have made more progress than others, all have a long runway before climate change objectives can be attained," ANZ Research said in its Asia Insight report.
Of the nine countries cited in the study, the Philippines has increased its share of coal power in the four-year period after 2015.
ANZ Research estimated that renewables took up 10.5% of the Philippines' primary energy in 2019 while coal made up 36%. In 2015, renewables accounted for 12% of the primary energy supply while coal took up 30.6%. ANZ Research described this as a "setback" in terms of decarbonization efforts.
ANZ Research described Asia's heavy reliance on coal as its Achilles' heel. "Notably, coal accounts for 55% of Asia's CO2 emissions compared with the global average of 40%," it said.
According to the report, the Philippines has seen "encouraging developments" such as the Department of Energy's moratorium on greenfield coal-fired projects.
ANZ Research noted a strong push towards the use of renewables in Asia from 2010 to 2019, with South Korea achieving the fastest growth in installed capacity.
Countries that have been stepping up their renewable capacity also include China and India. China is set to reach its net zero target by 2060, and South Korea will hit its goal by 2050.
"Still, the overall market penetration for renewables remains low in Asia. Renewable energy sources accounted for more than 8% of Asia's primary energy mix in 2019, some way below the global average of above 11%," ANZ Research said, adding that falling costs for solar and onshore wind, as well as government policy, will determine the pace of the clean energy transition. 
Asia is under increasing pressure to move faster on its energy transition, ANZ Research noted.
"Reducing reliance on coal, accelerating the deployment of renewable energy sources and improving energy efficiency are three critical aspects that Asian economies must address if they want to cut their carbon footprints," it added.
In March, Bangko Sentral ng Pilipinas Governor Benjamin E. Diokno said that the country needs to assess the financial risks that may come with a shift away from coal energy. He said it will take a long time to properly move towards achieving low greenhouse gas emissions, particularly for a country that is traditionally dependent on fossil fuels. — Angelica Y. Yang