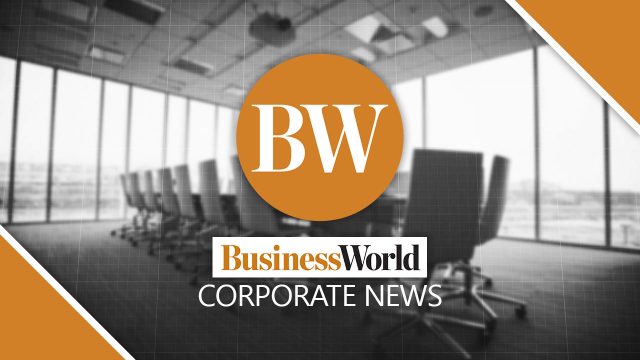 THE top official of Filinvest Development Corp. (FDC) said on Thursday that she had passed on the leadership reins for the group's real estate unit to its current chief strategy officer.
In a press release, FDC President and Chief Executive Officer Lourdes Josephine Gotianun-Yap said the ascent of Tristaneil D. Las Marias as president of Filinvest Land, Inc. is aimed at developing and nurturing a deep leadership bench.
"We recognize that it is a critical and strategic component in ensuring that we continue to serve the needs of our customers, employees, shareholders, and other stakeholders," she said.
Ms. Gotianun-Yap said Mr. Las Marias "has played a pivotal role in strengthening our property segment and has made valuable contributions in its geographic expansion to 12 new areas around the country."
"He shares our same vision and has been instrumental in Filinvest Land's continued commitment to serve the underserved markets, particularly the affordable and middle-market segments," she added.
Ms. Gotianun-Yap retains her position as Filinvest Land's chief executive officer (CEO) while concurrently serving as president and CEO of FDC.
FDC, one of the country's largest conglomerates, has interests in real estate, banking, power and utilities, hospitality, and infrastructure.
Filinvest Land, a full-range property developer, owns 20% of Filinvest Alabang, developer of the 244-hectare central business district Filinvest City.
"Filinvest Land's business recovery is in part thanks to the company's agile business continuity program during the height of the pandemic and the accelerated transformation towards digitization," Ms. Gotianun-Yap said. "We also endeavored to support the communities we are in through relief and community CSR (corporate social responsibility) programs through Pusong Filinvest."
She said these initiatives were ably helmed by Mr. Las Marias together with the group's C-suite officers and executives.
"As a result, Filinvest Land's residential revenues grew by 14% in 2021 [versus] 2020 to P12 billion. We are grateful for his brand of leadership," she said, adding that she looks forward to working with him "to further bolster our real estate segment."
Mr. Las Marias said, "I am fully committed to continuing our legacy of building the Filipino dream for families here and overseas. We shall propel forward towards a more sustainable and green future, past the ill-effects of the pandemic, and serve our customers, employees, business partners, shareholders, and all our stakeholders."