Gov't fully awards T-bills as rates decline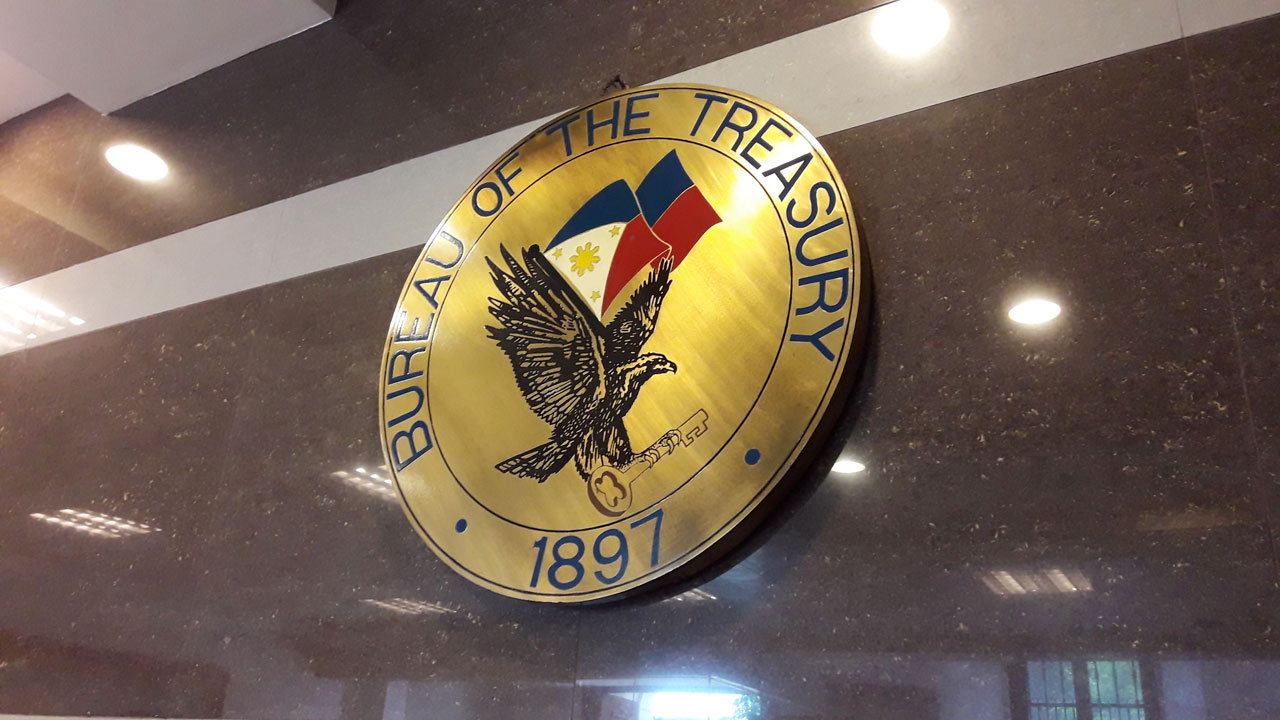 THE GOVERNMENT made a full award of the Treasury bills (T-bills) it auctioned off on Monday as rates dropped across the board amid strong demand and expectations of a pause in the Bangko Sentral ng Pilipinas' (BSP) tightening.
The Bureau of the Treasury (BTr) raised P15 billion as planned from the T-bills on Monday as the offer was nearly four times oversubscribed, with total bids reaching P59.596 billion.
Broken down, the Treasury borrowed P5 billion as planned via the 91-day T-bills, with tenders reaching P14.642 billion. The average rate of the three-month papers went down by 1.70 basis points (bps) to 5.874% from the 5.891% quoted for the tenor last week, with accepted rates ranging from 5.8% to 5.9%.
The government also made a full P5-billion award of the 182-day securities as bids for the papers reached P14.271 billion. The six-month tenor was quoted at an average rate of 5.991%, inching down by 0.20 bp from 5.993% the previous week, with accepted rates from 5.9% to 6.786%.
Lastly, the BTr raised the programmed P5 billion from the 364-day debt papers as demand for the tenor reached P30.683 billion. The average rate of the one-year T-bill fell to 6.028%, 18.30 bps lower than the 6.211% fetched for the tenor last week. Accepted yields were from 5.993% to 6.09%.
At the secondary market before Monday's auction, the 91-, 182- and 364-day T-bills were quoted at 5.9167%, 6.057%, and 5.9943%, respectively, based on PHP Bloomberg Valuation Reference Rates data provided by the Treasury.
"The Auction Committee fully awarded bids for Treasury bills (T-bills) at today's auction. The 91-, 182-, and 364-day T-bills fetched average rates of 5.874%, 5.991% and 6.028%, respectively, all lower than secondary market rates. The auction was four times oversubscribed, with total bids reaching P59.6 billion," the BTr said in a statement on Monday.
"With its decision, the Committee raised the full program of P15 billion for the auction," it added.
T-bill yields went down "after strong signals recently on a possible pause in local policy rates on Thursday, May 18," Rizal Commercial Banking Corp. Chief Economist Michael L. Ricafort said in a Viber message.
"Unusually large demand" for the T-bill offer after the BTr pushed back its planned retail dollar bond offering to next quarter also caused rates to go down, Mr. Ricafort added.
The BSP is widely expected to keep its benchmark interest rates steady on Thursday amid easing inflation and slowing economic growth.
A BusinessWorld poll conducted last week showed 13 out of 18 analysts see the Monetary Board pausing its tightening cycle at its May 18 review.
If realized, this would be the first time the BSP will leave interest rates untouched since it began hiking in May 2022.
Meanwhile, five economists see the central bank hiking borrowing costs by 25 bps for a third straight meeting and to pause thereafter.
The central bank has raised benchmark interest rates by 425 bps since May 2022 to help bring down elevated inflation, bringing its policy rate to a 16-year high of 6.25%.
BSP Governor Felipe M. Medalla last month said the Monetary Board could consider holding rates steady at their policy meeting this month if inflation eased further in April.
Headline inflation eased to 6.6% in April from 7.6% in March.
For the first four months, inflation averaged at 7.9%, still above the BSP's 2-4% target and 6% forecast for the year.
Meanwhile, National Treasurer Rosalia V. de Leon said on Friday that the government may launch a retail dollar bond offering in the third quarter.
Ms. De Leon said the offer size will be around $2 billion, surpassing its previous retail dollar bond issuance in 2021, where it raised almost $1.6 billion or P80.91 billion.
Last month, she said the government was looking to offer $1.5-billion retail dollar bonds in May.
On Tuesday, the BTr will auction off P25 billion in reissued 13-year Treasury bonds (T-bonds) with a remaining life of 12 years and 11 months.
The Treasury wants to raise P175 billion from the domestic market this month, or P75 billion via T-bills and P100 billion via T-bonds.
The government borrows from local and foreign sources to help fund its budget deficit, which is capped at 6.1% of gross domestic product this year. — A.M.C. Sy