BSP likely to start hiking rates next year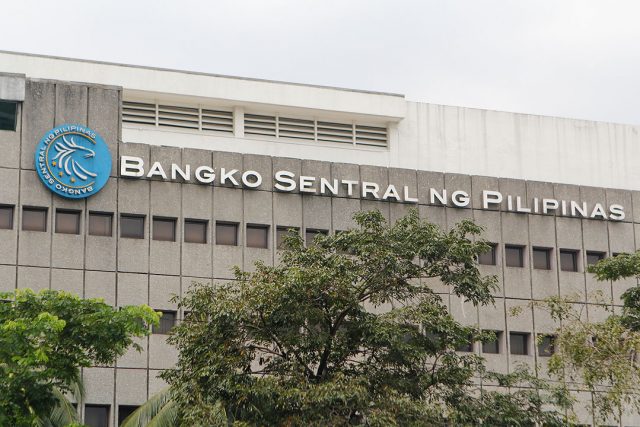 The Bangko Sentral ng Pilipinas (BSP) is expected to increase interest rates by a total of 75 basis points (bps) next year amid the economy's gradual recovery, Fitch Solutions Country Risk & Industry Research said.
"[With] the Philippines still in the process of relaxing domestic COVID-19 (coronavirus disease 2019) restrictions and vaccinating its population, the economic normalization process will stretch into 2022," Fitch Solutions said in a note on Monday.
"As such, we believe the BSP will take a gradual approach to monetary policy normalization," it added.
Fitch Solutions said they expect the central bank to begin hiking borrowing costs in 2022, with the key policy rate to reach 2.75% by end-2022 from 2% currently.
The BSP is focusing on supporting the economy's recovery despite still elevated inflation, it said.
It noted the regulator could tighten more aggressively in case of elevated core inflation and a strong rebound in producer prices.
The central bank slashed rates by 200 bps in 2020 to support the economy amid the crisis, with its last action being a 25-bp reduction in November that year. It has kept borrowing costs steady since then.
Fitch Solutions noted that at its current level, the country's real policy rate is at -2.6% as the yield on the BSP's overnight reverse repurchase facility is at 2% while inflation in October stood at 4.6%.
With the BSP staying accommodative while major central banks beginning to tighten, the peso could see some weakness, it said.
"Against the backdrop of policy rate hikes in other emerging markets, likely monetary tightening by the major global central banks (namely the US Federal Reserve) and a stronger dollar, the BSP's accommodative stance could weigh on the Philippine peso," Fitch Solutions said.
At its close of P50.41 on Friday, the peso has already weakened by P2.387 or by 4.97% from its P48.023 finish on Dec. 29, 2020.
Fitch Solutions said they expect lending to pick up before yearend, which would also "reduce the need for unprecedented monetary accommodation."
"The rebound in credit growth, alongside economic normalization, should boost demand-side inflationary pressures, which have largely been subdued in the Philippines since the onset of the pandemic," it said.
Bank lending rose by 2.7% year on year in September, marking the second consecutive month of growth after it contracted starting December 2020. — L.W.T. Noble