Youth groups petition for voter registration extension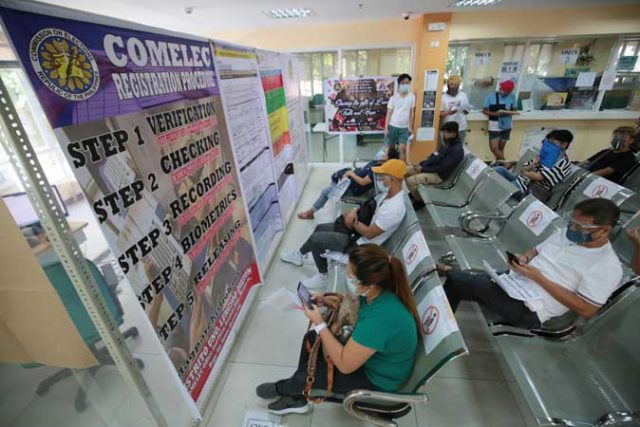 MORE THAN 60 youth groups have signed a petition asking the Commission on Elections (Comelec) to extend the voter registration period, especially in areas that have been placed on strict lockdown.   
"The aim is that all of us, with no one left behind, would be able to vote in 2022," Julianna Oropeo from Youth with Senator Risa Hontiveros-Baraquel, said in mixed English and Filipino in an online event Thursday.   
Senator Ana Theresia "Risa" N. Hontiveros-Baraquel, chair of the Senate Committee on Women, Children, Family Relations and Gender Equality, was at the forum in support of the youth's call.   
"When you come of age, voter's registration becomes one of your first and greatest responsibilities. This is your first opportunity to understand how your voice affects the lives of Filipinos around you, and for generations to come," said Ms. Hontiveros in mixed English and Filipino.  
The petition was initiated by the First Time Voters Network (FTVN) and Akbayan Youth.    
Comelec has previously announced that the Sept. 30 deadline for registration, which started last year, will not be extended in consideration of other activities under the 2022 election calendar. Filing of candidacies start on Oct. 1.    
The petition proposes several measures such as extending the registration by at least one month, extending registration hours and allow for registration during weekends, provide simplified digital procedures for the revalidation of 6.3 million voters delisted by Comelec, and set clear guidelines that accommodate alternative but legitimate forms of identification for first time voters, especially students and out-of-school youth who may not have easy access to documentary requirements. 
Akbayan Youth Leader RJ Naguit said the entire registration period has not been maximized due to temporary closure of Comelec offices and satellite registration sites during lockdown periods.    
Based on FTVN's estimate, as many as 13 million voters may be disenfranchised if no extensions are made. — Alyssa Nicole O. Tan