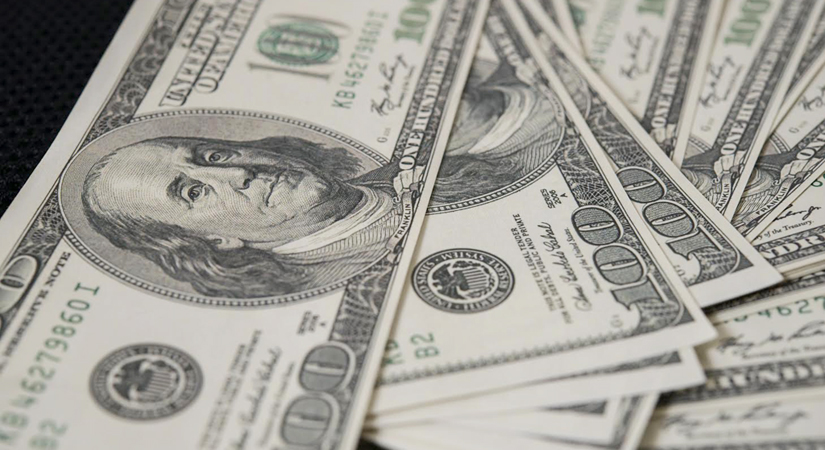 While the market mostly shrugged off President Joe Biden's move to prohibit some U.S. technology investments in China, United States investors said they were worried Beijing would retaliate or pull back from buying American technology.
Aiming to protect national security and prevent U.S. capital and expertise from aiding China's military modernization, Biden this week issued an executive order barring some new U.S. investments in China in sensitive technologies including computer chips, while regulating others.
U.S. investors were unfazed by the initial news, saying that the restrictions, at first blush, were more limited than feared and unlikely to extend to passive investments in public Chinese stocks. But several portfolio managers said the bigger worry was whether China would strike back, as it has in the past.
"Much depends on how China decides to react to that. The very significant technology war between the countries is a big negative and the administration seemed to be trying to make that announcement without making too many waves with China," said Rick Meckler, partner at Cherry Lane Investments in New Jersey.
The iShares MSCI China Exchange Traded Fund, one of the largest ETFs of U.S.-listed China-based companies, finished up 0.7% on Thursday, while the rest of Wall Street finished flat.
In response to Biden's executive order, China's commerce ministry said it was "gravely concerned" and reserved the right to take counter-measures. Some China analysts said Beijing's options are limited and would unlikely escalate the matter.
Others, though, thought that view was too optimistic.
China in May targeted U.S. chip maker Micron Technology after Washington imposed a series of export controls on American components and chipmaker tools to China, and the U.S. has accused Beijing of penalizing other U.S. companies amid growing tensions between the two global economic powerhouses.
"It is naïve to think that there won't be some type of retaliation from China," said Tom Plumb, CEO of mutual fund Plumb Funds.
China could restrict exports of rare earths used in consumer electronics, electric vehicles, and other components, or target other U.S. technology companies, Plumb said.
SELF-SUFFICIENCY
China hawks in Washington say American investors have transferred capital and valuable know-how to Chinese technology companies that could help advance Beijing's military capabilities.
Beijing, for its part, has been seeking self-sufficiency in the intensifying tech disputes, which could also stem the flow of capital into U.S. companies and markets.
"This is obviously going to put China in a position where they're going to try to reduce their dependency on any U.S. company for higher levels of technology," said Plumb.
U.S. private equity and venture capital investors, which have already pulled back from China, are likely to sit on the sidelines while they await more clarity on how the rules will be implemented, Reuters reported on Wednesday. Some portfolio investors are also reducing their exposure to China.
Michael Ashley Schulman, chief investment officer at Running Point Capital Advisors, said some clients had already asked for reduced or zero China exposure via stocks, bonds and ETFs.
"After the government's announcement, I suspect that we may receive a few more similar requests," he said.
Phillip Wool, a co-portfolio manager of Rayliant Quantamental China Equity ETF, said U.S.-China tensions were causing investors to miss out on China growth.
"The bigger risk for investors is not allocating to a market where valuations are so low – relative to other equity markets and China's own history – and where there are plenty of companies with strong fundamentals undergoing rapid growth." — Reuters