What exactly is employee engagement?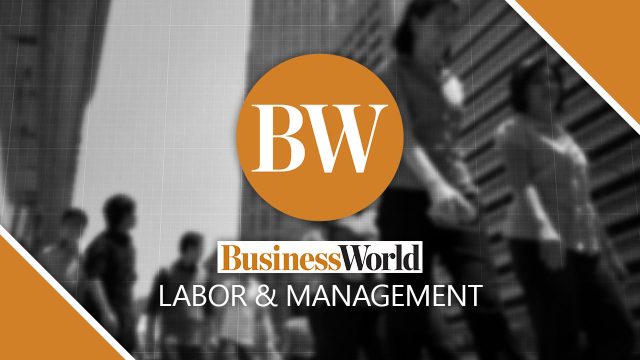 ELBONOMICS: Respect is the master key to the gates of employee engagement.
Our CEO, a lawyer and a product of the old school, wants all managers to be doubly strict with employees. As the company's human resource (HR) manager, I recommended a comprehensive program to engage and moti-vate people. He is not convinced and asked me: "Which should be our priority — engaging the workers or ensuring they're dismissed at the first sign of trouble they've created?" — Trigger Happy.
A little boy returned home from his first time going to church. When his grandfather asked how it went, he replied: "The music was nice but the commercial was boring and too long."
What's the lesson of this story? In all situations, we are entertained by music and the merriment that comes with it. Conversely, we hate listening to dull lectures. The same thing applies in people management. Music as represented here by engagement is the first priority in managing the workers.
That means treating the workers well enough so they have no reason to betray the management's trust. To some people, this is easier said than done. Employee engagement is a complex and difficult program to implement.
Much of the difficulty lies in the various interpretations of "employee engagement." Writing in Forbes in 2012, New York Times bestselling author Kevin Kruse said it's not about helping employees find their "happiness" or "satisfaction." Rather, the correct definition "is the emotional commitment the employee has to the organization and its goals."
DISCRETIONARY EFFORT
According to Kruse, the best way to measure employee engagement is when "they use discretionary effort." He gave three examples: An "engaged computer programmer works overtime when needed, without being asked. This means the engaged retail clerk picks up the trash on the store floor, even if the boss isn't watching. This means the TSA (Transportation Security Administration) agent will pull a suspicious bag to be searched, even if it's the last bag on their shift."
The list is endless, except that many such examples are difficult to find. That's the reason why we consider the engaged worker a rare breed. Two weeks ago, I brought my home printer to the service center. I came in at 3:25 p.m., confident I had enough time before the shop closed at 6 p.m. After an initial check-up by the counter technician, I was told that I need to come back in a week for the findings and the repair cost estimate.
I protested: "You should be able to do that in less than one hour." The repair technician replied, "I'm sorry, sir, but our closing time is 4 p.m." I told him that the website says closing time is 6 p.m.
"Our website is not updated!" The room turned quiet as the technician read my thoughts, maybe perceiving that I was ready to challenge him. Then he magically changed his mind and agreed to perform the repair right there.
We have to ask ourselves if this is the kind of discretionary effort we want from a repair technician, who was left with no choice but to heed my request. Definitely not! Discretionary effort is performed by engaged workers will-ing to spend extra hours to complete a task without being coerced by a boss or a customer and without being paid overtime.
RESPECT FOR PEOPLE
How do managers create a situation in which employees readily give their discretionary effort? We have to hear it directly from the workers, who have different interests. This week, I conducted a webinar on effective leadership for a Japanese company.
One activity was role-playing by 12 line supervisors. They asked and answered in rotation the point-blank question: What is motivating you to stay in this company? They were asked to list down their top three reasons, both material and non-material.
Their message was clear. There are people who would prefer to stay long in the company if management provides an environment in which everyone is challenged to do a good job and be rewarded for it, not necessarily just with high salaries and benefits. People stay in the company because they like the way they're being treated.
If one term can describe it, it is "respect for people," and it should be on top of everyone's lists.
Have a chat with REY ELBO via Facebook, LinkedIn or Twitter or send your workplace questions to elbonomics@gmail.com or via https://reyelbo.consulting