'Now is the time to start transitioning'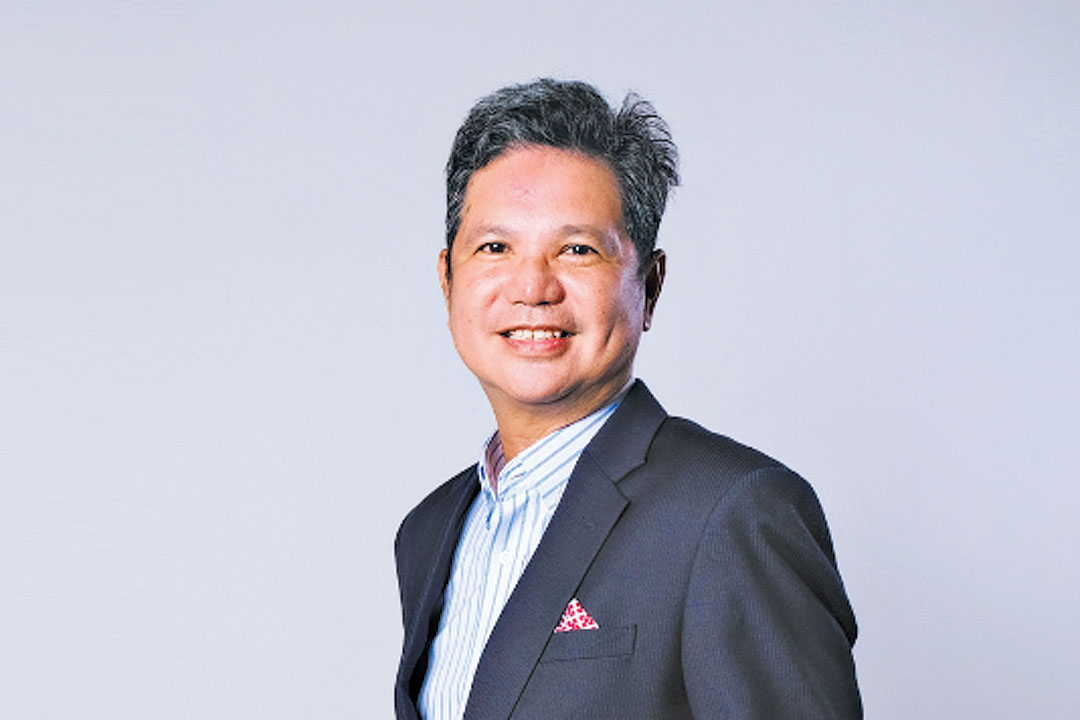 AC Motors Automobile Group President Antonio 'Toti' Zara III predicts a big jump in EV ownership
Interview by Kap Maceda Aguila
VELOCITY: What sort of external factors did you see in the local context that gave you the confidence to release your first EV here?
TOTI ZARA: We're more than ready. What stimulated it was the approval of President Marcos of the zero tariff on electric vehicles. But even before, we originally had an advantage because under the free-trade agreement, we were able to bring this in at five percent. That's why prior to the Philippine International Motor Show (last Sept. 5) we were saying it would be less than P4 million. Others were bringing it at 30%.
Weren't you concerned about the dollar exchange rate then?
We were concerned but with the signing, we have been able to lower the pricing even more than we originally expected. Why now? This signing of President Marcos will trigger an EV race, and it will stimulate EV demand. Ayala as a group is fast expanding its EV ecosystem.
The group has a 2050 vision right?
Yes, that we'll be carbon net zero by 2050. It's inevitable that we transform not only our organization, but our products as part of the auto industry. We have no choice. Thailand has declared that its industry will be comprised of 50% EVs by 2030, Indonesia one million EVs by 2030, Korea, three million EVs by 2030, China 100% EVs by 2035. All our neighbors are going into EVs, and we're more than 80% CBU. Even our CKDs are from these countries. We have no choice.
Now is the time to really start transitioning, and it will trigger this buildup in the ecosystem. In our studies, the total cost of ownership of the cheapest EV prior to the January signing of President Marcos was about P3 million over five years, including maintenance and energy cost. The equivalent cost of the cheapest, most popular (ICE-powered) sedan is about P2.5 million.
With the 30% waiver on import duty, the total cost of ownership swings. The cost of ownership goes down to P2.5 million.
So you're saying there's parity now?
There is. Before, it was 20% more expensive. Now that you have a 30% duty waiver, it swings the total cost. It's now our job as car brands to market that proposition — and I think it's easy to market. Here's more: We studied private ownership. Imagine if it's a public utility vehicle whose milage is 10 times higher. Can you imagine the impact to total cost of ownership? Never mind that — to emissions as well. It will be 10 times more environment-friendly compared to a private-use EV.
While pure EVs are possibly the end-goal of all brands, some are going the hybrid route first. At its present state, of course, our charging infrastructure in the country leaves much to be desired. Therefore, some are saying that the more realistic products to put out there would be hybrids. Kia is going straight to electric. What are you seeing on the ground aside from the incentives available for EVs? Are we ready to make that jump straight to EVs?
Two things. We're not discounting HEVs (hybrid electric vehicles). We haven't made announcements just yet but Kia, as a global company, has announced (the targeted sales) of two million eco-friendly vehicles (a year by 2030). Of these, 1.2 million will be BEVs. We'll be playing in the HEV segment, and you can already see that in other markets. We have that option, and that's a card we'd like to play at the right time.
Can we say that the arrival of Kia HEVs into the country is imminent?
I wouldn't use the word "imminent." We cannot define the global strategy of Kia. Are we asking our customers to jump to EV? I think that as a technology leader, we want to make a statement. The EV6 is about the new essence of the Kia brand. Kia is no longer the value proposition Filipinos used to know. The spirit of the EV6 is in every Kia that we sell.