Honda Cars PHL holds road safety program for youth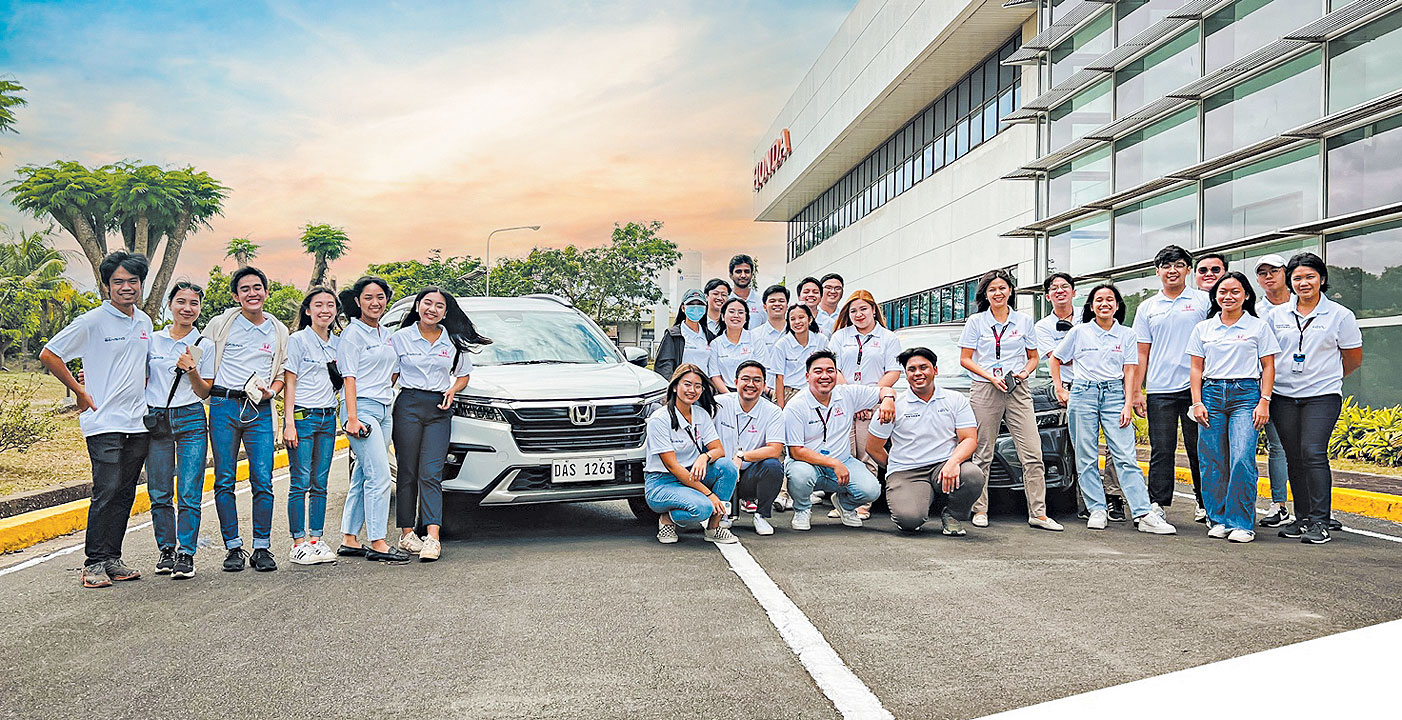 HONDA CARS Philippines, Inc. (HCPI) recently held interactive learning sessions for college students on road safety. In partnership with AIESEC (Association Internationale des Étudiants en Sciences Économiques et Commerciales) in the Philippines, 24 students from eight member schools participated in HCPI's training program. The sessions featured classroom instruction on safe driving behavior, reinforced with a "guided experiential drive" of Honda-Sensing-equipped models.
HCPI's educational programs for various stakeholders on road safety are inspired by Honda's "global target of zero traffic collision fatalities by 2025." Letting participants experience Honda Sensing was deemed effective in understanding how technology is applied to protect the safety of the driver, passengers, as well as pedestrians and other road users.
The learning sessions covered the correct mindset toward driving, facilitated by professional instructors from the Honda Safety Driving Center. Pre-drive inspection, traffic rules and regulations, and common misconceptions about driving were also discussed. During the Honda Sensing driving exercises, the students were guided by HCPI's technical experts and certified driving instructors. Featured vehicles included the Civic, all-new HR-V, and all-new BR-V 1.5 VX CVT.
HCPI President Masahiko Nakamura expressed his appreciation for the students who are youth leaders in their respective colleges and universities. "It is my pleasure to be with you who are very passionate about creating good change for society. This program is designed to strengthen our consciousness about how our own actions can help reduce road accidents, and how we can influence other road users to also improve their driving habits. When you apply what you learn, and share them in your schools, with your active support, we can create more meaningful change and impact more people," he said.
"AIESEC in the Philippines is sincerely honored to partner with Honda in this road safety program. We appreciate Honda's efforts on sustainability and this initiative to help us become better road users," said the organization's president, Sajana Vithanawasam.
HCPI has been conducting educational campaigns on road safety for the youth since 2004 through its program, Teen Smart, which seeks "to develop the youth's consciousness of road safety and strengthen the sense of responsibility in reducing road accidents as pedestrians and future drivers." HCPI has worked with different partners from the government and civil society to reach more youth who are among the most vulnerable in road accidents. Even during the pandemic, HCPI has continued with this effort online.
For more information, visit www.hondaphil.com or the nearest Honda Cars dealership.