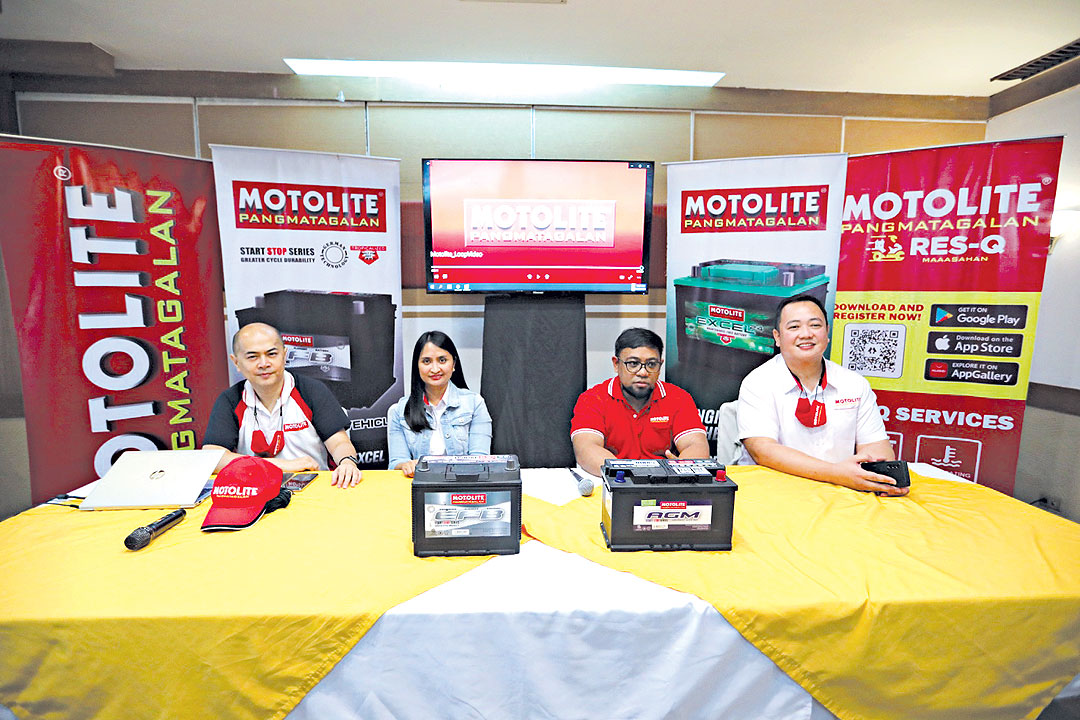 MOTOLITE, the Philippines' top battery brand, recently introduced two new car batteries: Motolite Excel and Motolite Excel EFB. The company said that its new batteries are made with German technology and in state-of-the-art manufacturing and testing facilities — "to meet the needs of a growing selection of premium automobiles operating in the demanding Philippine climate."
In a release, Motolite said that the products feature "high-purity electrolyte formulated to minimize water loss and slow down self-discharge, even under extreme temperatures caused by under-the-hood engine heat combined with excessive tropical heat."
Using a specially formulated paste, the batteries' cranking capability and cycle endurance have been enhanced. In addition, thick, rigid, and full-framed positive and negative grids with wire architecture optimize current delivery, mechanical endurance, and high-temperature corrosion resistance. A glass-mat laminated polyethylene separator secures active masses, preventing shedding even on deep discharges and tough road conditions for exceptional durability and longer service life. Designed with snug-fitting elements, the batteries have better vibration resistance and mechanical durability, while preventing short circuits.
In particular, the Motolite Excel battery is "designed for delivery optimum starting power for premium automobiles in a broad selection of sizes, including DIN (Deutsches Institutfür Normung or German Industrial Standard) sizes prevalent among European vehicles, and some Japanese, Korean, American, and Chinese cars." Meanwhile, the Motolite Excel EFB is built for the demands of start-stop engines, include these features.
Both batteries are backed by Motolite's nationwide warranty coverage — 24 months for the Excel and 18 months (for start/stop vehicles) or 27 months (for conventional vehicles) in the case of the Excel EFB. For free delivery and expert advice on the appropriate size of car batteries, call the Motolite Express Hatid Hotlines: (02) 8370-6686 for Metro Manila, 1-800-10-370-6686 (toll-free outside Metro Manila), 0918-843-6686 for Smart users, and 0917-891 6686 for Globe users. For more information, visit http://www.motolite.com.
Motorists are also advised to download the Motolite Res-Q App to avail of emergency roadside assistance. Qualified personnel can perform battery servicing — including jump-starting a customer's discharged battery, testing battery health, and recommending recharging (if the battery is still healthy), replacement (if failing, but still under warranty) or new purchase (if warranty has expired). Technicians can also assist in the reinflation of a flat tire or change to a spare, deliver fuel in case a customer runs out of gas, and provide assistance in cases of overheating engines.